The Most Popular Employee Gifts in 2023 and Trends For 2024
November 15, 2023 To show your appreciation to your employees, partners, collaborators or customers, there's nothing better than giving them a gift of their choice. Instead of offering the same thing to everyone and risking disappointing many people, it's better to give them access to an online store where they can select a gift they like.
At Altrum, we strive to understand our customers' preferences in order to offer them the most sought-after gifts on our Celebration online boutiques. For the year 2023, we've carefully compiled the most popular gifts from our wide selection. Here are our top 5 most ordered gifts, sure to please your employees, partners, and collaborators.
Top 5 most popular employee gift categories in 2023
5. Fashion clothing and accessories

Fashion clothing and accessories have become very popular gifts among employees in 2023. From Celebration, recipients have been able to select a variety of clothing from different brands for all types of occasions to treat themselves. Among the accessories offered, earrings, necklaces and bracelets were particularly popular this year.
4. Camping gear

The camping gear category takes the 4th position of our most popular gifts selected by employees this year. On the Celebration platform, recipients were able to choose from a variety of camping items to enjoy their outdoor activities. High-quality tents, comfortable sleeping bags, portable stoves, and practical accessories such as flashlights were just some of the products chosen. Employees appreciated these gifts, which enable them to spend time in the great outdoors whether hiking, camping or on other outdoor adventures.
3. Items for the home

Gifts for the home were among the most popular choices in 2023. High-quality bedding was particularly popular, with cozy sheets offering restful sleep. Recipients also opted for items for the kitchen, such as blenders and cooking utensils, for the preparation of delicious, healthy meals. Coffee and tea lovers also took the opportunity to purchase coffee machines and electric kettles. These gifts for the home have enabled employees to create a space that reflects who they are and where they feel at home.
2. Electronic items

In our increasingly connected world, technology accessories are always popular. High-quality wireless headphones, speakers, smartwatches, iPads and cameras are all modern gifts that have been all the rage this year. These accessories allow your employees to stay connected and enjoy their digital lives to the full.
1. Experience packages

Experience packages have become a growing trend in gift-giving. Instead of receiving material objects, recipients are opting for unique and memorable activities. These packages offer employees the chance to choose from a variety of experiences, from hotel stays to cooking classes, spa days, tickets to concerts or sporting events, and much more. These gifts provide unforgettable moments and create lasting memories, while guaranteeing pleasure.
That concludes our top 5 most popular gift categories for 2023, and we hope it will inspire you as you recognize your employees, partners, and customers in the upcoming year. Looking ahead to 2024, there are many trends in corporate gifting. Here's a quick overview of what's coming, just in time for your recognition program review!
Corporate gift trends for 2024
1. Personalized gifts

First and foremost, personalized gifts are becoming increasingly popular. Employees appreciate gifts that are specially chosen for them, with their name or initial engraved on the object. This shows special attention and makes the gift unique.
2. Eco-friendly gifts
Companies are increasingly aware of the importance of the environment and want to offer gifts that respect this value. Gifts such as reusable water bottles, organic cotton bags or houseplants are eco-friendly choices that appeal to employees.
3. Health and wellness gifts

Employees are increasingly aware of the importance of taking care of their health and well-being, and gifts that promote this aspect are highly sought after. Subscriptions to meditation apps, home sports equipment or vouchers for massage sessions are examples of gifts that contribute to employee well-being.
4. Experience packages
For 2024, companies need to go beyond simple objects and offer their employees unforgettable experiences. Trend #4 in corporate gifts is to stand out from the crowd by offering activities and packages that will remain engraved in recipients' memories. When you simply give objects, it's easy for employees to forget about them, which doesn't have much impact on your retention and loyalty programs. In contrast, by offering unique experiences, employees will remember their gift for a long time to come. This approach strengthens the bond between the company and its employees, showing them that they are appreciated and valued. By offering experience packages, companies can make a real impression on their employees and strengthen their commitment.
5. A wide range of gifts

The latest trend in corporate gifts for 2024 is to diversify choices to satisfy everyone. Giving the same gift to everyone is no longer considered good practice. By offering a varied choice of gifts, companies can guarantee that each recipient will receive a gift that appeals to them and matches their needs and preferences.
In conclusion, offering a personalized gift is the ideal way to show your appreciation for your employees, partners, collaborators or customers. To keep up with the 2024 trends, discover our Celebration gift solution, which offers a wide range of choices in terms of products and experiences. Offering a gift that matches the preferences and needs of each recipient is essential to guaranteeing their satisfaction and reinforcing their commitment. So don't miss the chance to delight your employees and leave a lasting impression with memorable, personalized gifts in 2024.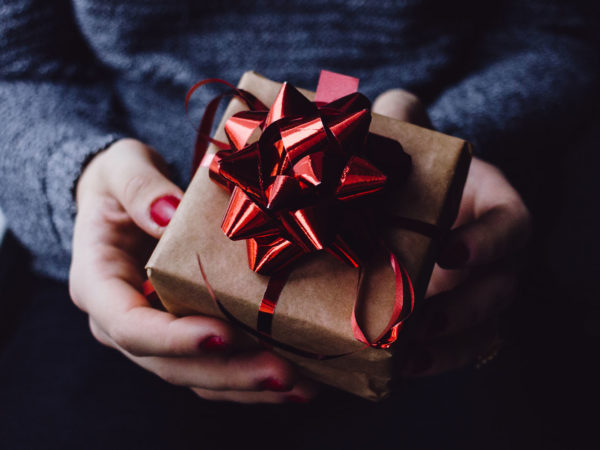 10 Modern Gift Ideas to Celebrate Years of Service
In light of the generational, cultural and personal preference differences of each person, it is wise to invest in a personalized gift that […]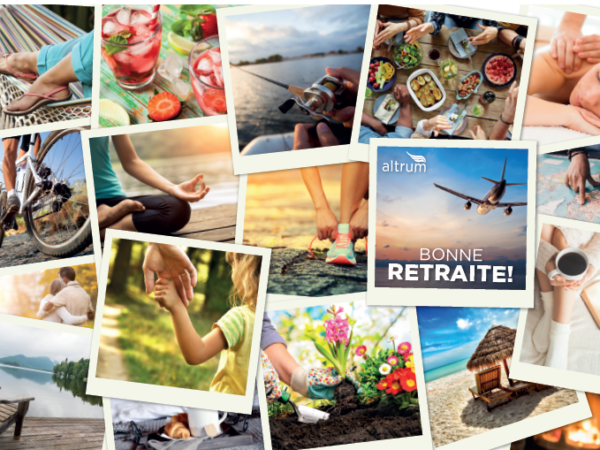 5 gift Ideas for a Memorable Retirement
Work hard all your life until the fateful moment: retirement, at the age of 55, 60 or 65 years old. That was the norm a few years ago. While the […]