9 ways to support employee mental health
June 6, 2022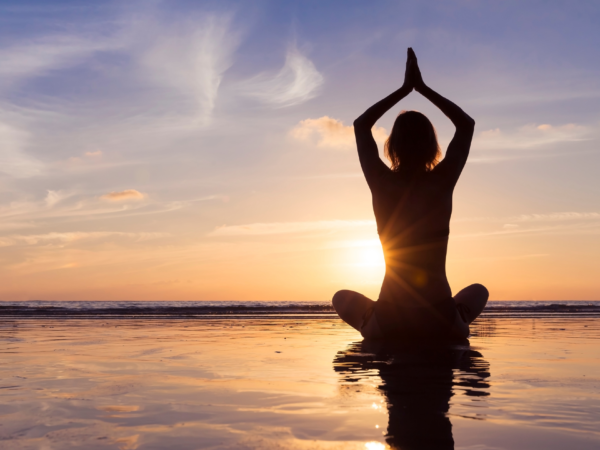 A Glassdoor study shows that 88% of employees who believe they have a high wellbeing culture say they are engaged at work, compared to 50% of those who believe they have a low wellbeing culture. 91% of employees who feel high wellbeing say they intend to stay with their employer, compared to 55% of those who feel a low wellbeing culture, and 84% of employees who feel they have a high well-being say they recommend their employer as a good place to work.
Also, according to estimates by the World Health Organization (WHO), the cost of depression, anxiety and the resulting loss of income amounts to almost 1,000 billion dollars. The WHO has also found that the return on investment of money spent on mental health care is almost 4 times. This equates to $4 for every $1 spent on treating mental wellness.
In addition, several studies have shown that during the pandemic, the mental health of employees has visibly deteriorated. It is therefore time for managers to make a real commitment to prevention by encouraging employees to take care of their mental health.
An unidentified and untreated mental health problem can lead, among other things, to repeated absences, presenteeism, a risk of increased conflict in the team, a deterioration in the quality of work, behavioral problems, decrease in employee engagement or work accidents.
But what exactly is mental health and what can managers and organizations do to support their team members?
What is mental health?
The WHO defines mental health as a state of well-being in which a person can fulfill themselves, overcome the normal stresses of life, perform productive work and contribute to the life of their community. In this sense, mental health is the foundation of an individual's well-being and the proper functioning of a community.
Mental health is therefore a state of complete physical, mental and social well-being and is not defined solely by the absence of mental disorders.
The risks are multiple and can lead to dramatic and serious consequences if they are not identified at the right time. Several factors can lead to such a situation, such as harassment, injustice, lack of autonomy, a weak culture of recognition, or even a high workload.
What managers can do 
There are many ways to support your employees and encourage them to focus on their mental health. Continue reading the article to discover 9 easy ways to set up:
1. Encourage well-being as part of the corporate culture
What's better than a positive work environment, where employees feel trust, compassion and empathy? Make work a source of fulfillment, instead of a source of anxiety. Working long hours, emails sent in the middle of the night or on weekends, and feeling overworked are all signals that the wellness culture needs to be redesigned , and internal policies and practices are changing to review.
2. Create opportunities to de-stress for employees
Face-to-face or virtual, there are a thousand and one ways to breathe new life into the team, whether by encouraging healthy lifestyles, a friendly happy hour, an unexpected gift , a sincere recognition that makes well, or even a financial contribution for the purchase of sports equipment. Every gesture, no matter how small, can have an extraordinary impact on the well-being of your employees.
3. Offer flexibility
One of the coolest things about flexible working environments is that it benefits both the employee and the organization. Flexible hours generally allow for a better work-life balance. Many employees with flextime feel that their employer respects their personal life and trusts them to get the job done. Healthier, happier employees contribute to business productivity and success, making it a win-win solution.
4. Consider the different needs of employees
Not everyone has the same needs. Make sure that your approach, your benefits program and wellness activities, adapt to your employees regardless of their age, interests, or family situation, so that no one feels left out.
5. Offer recognition
Offering sincere recognition increases positive emotions in the workplace, which doesn't require a grand investment. Think about the emotions felt when someone praises your efforts or gives you an off-the-cuff compliment. They are words or acts of affirmation that have a lot of value because they are personal and authentic.
6. Be an example of good mental health
It's not always easy, but as a manager, you need to lead by example when it comes to well-being and setting boundaries, in order to inspire your employees to do the same. You cannot ask your team to pick up and take care of their personal balance if you send emails late at night or on weekends, for example.
7. Normalize conversations about mental health
Go beyond the simple "How are you?" and ask specific questions about supports that might be helpful to your employees. Really listen and wait for the full response. Your employees need to understand that they can talk to you and that the organization has support mechanisms in place for them.
8. Learn about mental health issues
The subject of mental health evolves so quickly that it is necessary to stay abreast of the latest trends in this subject. Identify reliable sources of information, which will help you to be proactive vis-à-vis your teams.
9. Measure and adjust
Taking care of the mental health of its employees must remain a simple and easy task to perform on a daily basis. Make sure that your actions bring concrete results to your teams. A simple way to test the impact of your actions? Send a short survey on a regular basis to take the pulse.
Concrete benefits and results
According to a study conducted by Mental Health America of 17,000 employees, it only takes one employee with mental health issues to have a negative impact on workplace culture. It is therefore important for managers and organizations to note that a sense of community and collaboration is necessary to increase engagement, productivity and loyalty.
Positive relationships between employees and their colleagues lead to a favorable environment, which allows the sharing of information, skills, and above all pleasant and pleasant moments.
These relationships also provide a form of social support for employees, allowing them to find the strength to overcome work-related difficulties.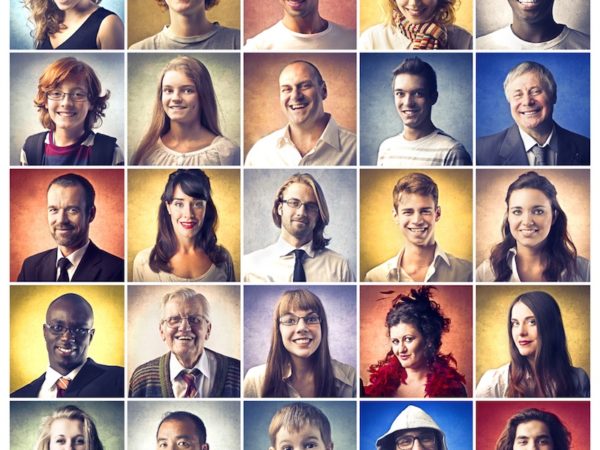 5 Elements To Promote Happiness In A Business
FastCompany published a recent article on the Secrets of America's Happiest Companies. The article compiles the results from the 50 happiest […]
the 4 Elements of Effective Recognition
One of the keys to driving employee engagement is recognition. Everyone needs to be recognized for the work they do. There are a million ways to […]