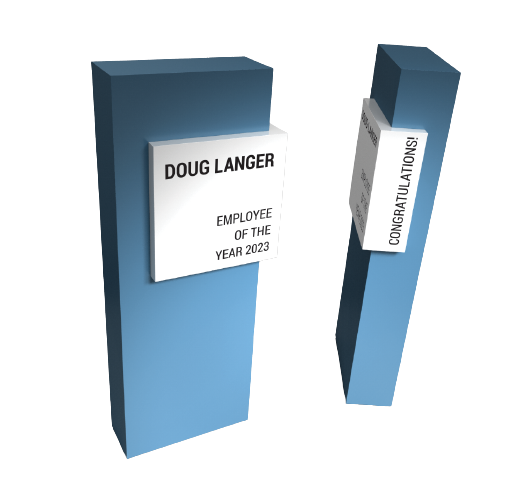 About
Custom Awards and Trophies
EVERYTHING YOU NEED TO KNOW BEFORE YOUR CUSTOM TROPHIES ARE AWARDED TO THEIR RECIPIENT.
What is a
Corporate Award?
Corporate awards are used to recognize achievements, commemorate milestones, or express gratitude in a personal and memorable way. They are specifically designed and created for a particular event or occasion. These custom awards can be personalized with unique shapes, materials, engravings, and other customizations to make them more meaningful and relevant to the recipient.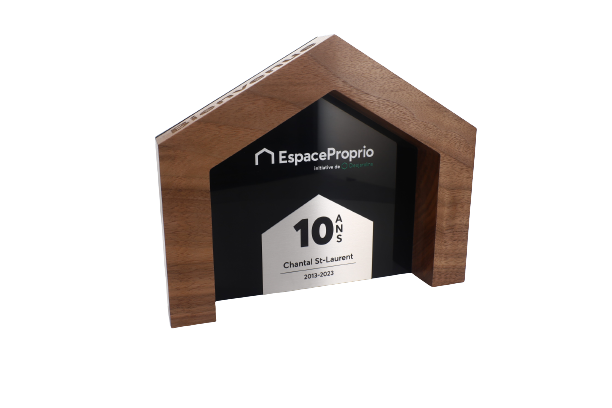 Custom Awards are...
SOURCES OF MOTIVATION AND COMMITMENT
EVIDENCE OF SUCCESS OR MILESTONES
UNIQUE AND PERSONALIZED ITEMS THAT ARE A SYMBOL OF PRIDE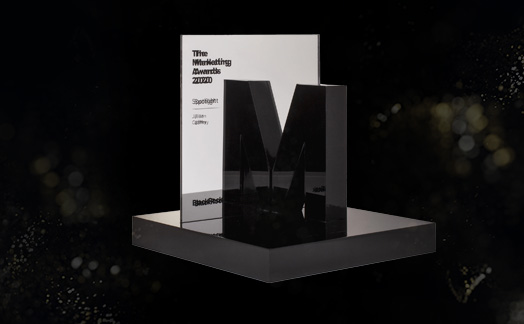 CUSTOM AWARDS AND TROPHIES
The beauty of custom awards lies in their ability to capture the essence of the accomplishment being recognized. They can be designed in a variety of styles, shapes, and materials, from acrylic and crystal to metal and wood, allowing for endless creative possibilities. The Altrum design team will use their creativity to craft a one-of-a-kind awards that captures the essence of your special occasion.
LASTING REMINDERS: THE SIGNIFICANCE OF CUSTOM AWARDS
These awards are not only beautiful to look at but also serve as a lasting reminder of the hard work and dedication required to achieve success. They hold sentimental value and will always be cherished by recipients for years to come.
Also, a tip!
In order to capture all aspects and details of the event being celebrated, your trophy will almost always display the logo of the company involved, as well as the name of the recipient and the name of the occasion being celebrated.
Celebrating and inspiring – that is our business! Start a project today!
Get my design
THE EXCEPTIONAL VALUE
OF CORPORATE AWARDS
Corporate awards hold exceptional value as they recognize the efforts, hard work, and achievements of individuals or teams. These awards are a form of motivation that inspires recipients to continue their good work and strive for excellence. Additionally, they foster a positive and supportive work culture, encouraging collaboration and teamwork.
Recognition of accomplishments
and contributions
Corporate awards help to acknowledge and celebrate the achievements and contributions of individuals or teams, providing tangible recognition of their hard work and dedication.
Promotion of healthy competition
and motivation to excel
Our custom awards can encourage healthy competition among employees or team members, motivating them to work harder and strive for excellence.
Encouragement of a positive
and supportive work culture
By recognizing and celebrating success, our corporate awards can help to foster a positive and supportive work culture, encouraging collaboration, teamwork, and a sense of community.
Fostering teamwork, collaboration,
and community
Presenting awards can encourage collaboration, open communication, and shared goals to build a supportive and productive work community.
Reinforcement of the
company's values and goals
Custom awards can be designed to reflect the company's values and goals, reinforcing them in a tangible and meaningful way and helping to promote a shared sense of purpose among employees.
Want to know what makes Altrum
the trusted provider of corporate awards?
Continue your reading in the next section to learn more!
How it works?