Altrum's 4-Step Order Process
July 27, 2022
In Celebration / Ceremonies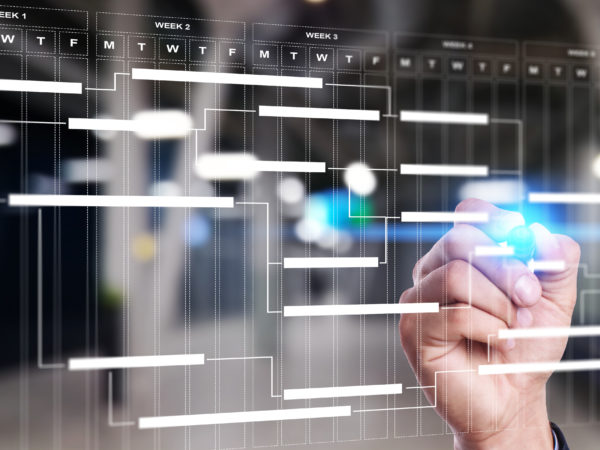 Ordering a unique and custom deal toy with Altrum could not be easier! Thanks to our 4-Step Order Process, we have made your celebration that much more seamless and hassle-free. Below we will also cover the timeline of projects and the difference between a regular order vs a rush order.
Deal Toy Order Timelines & Project Timing
The standard timeframe for the completion of an Altrum deal toy project is 6 to 8 weeks.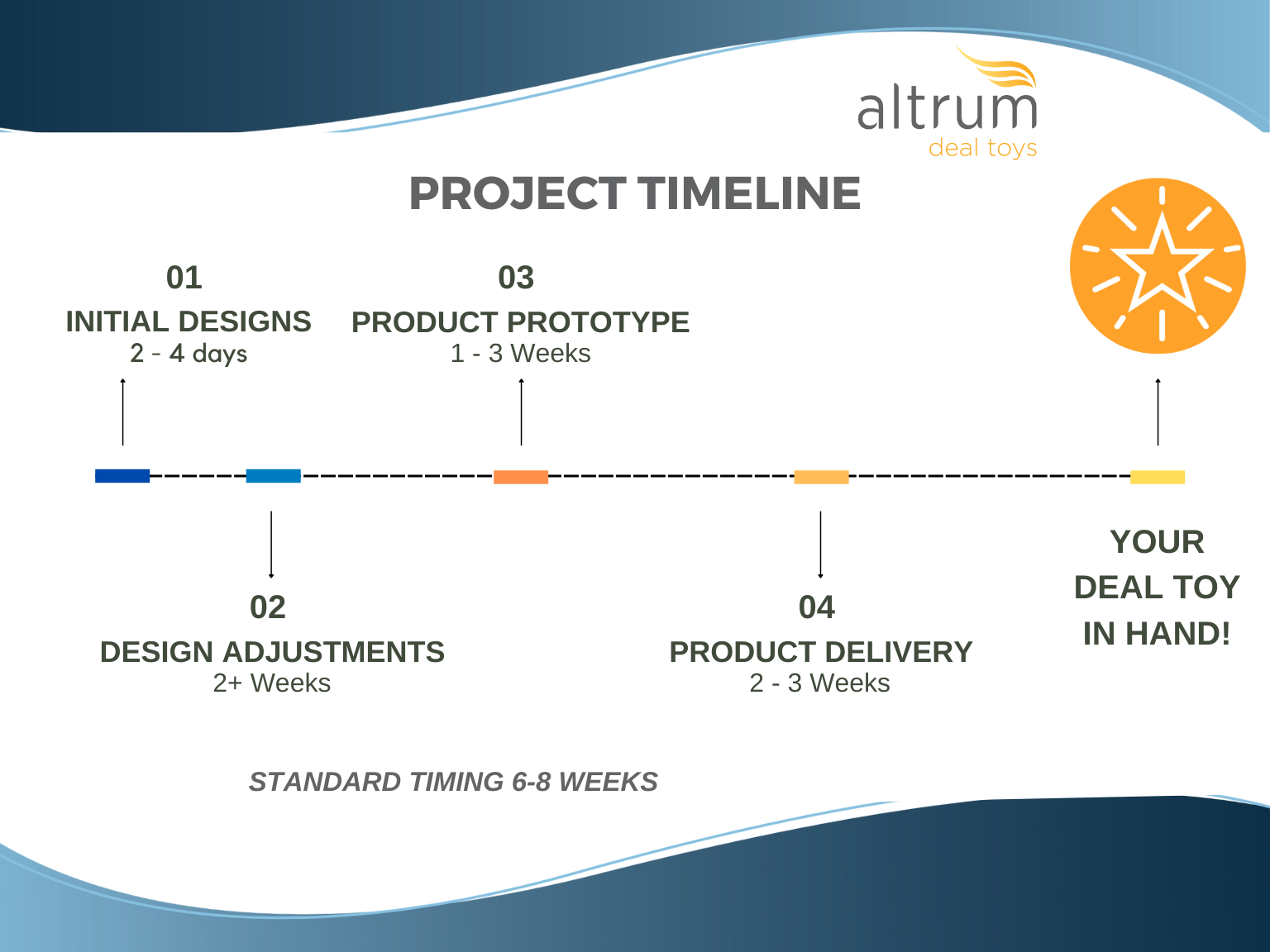 Altrum's Easy 4-Step Order Process
01  Initial Custom Designs   (2 – 4 Days)
To start the deal toy project, Altrum will set up an initial call/virtual meeting with you to collect details about your deal and your team's design preferences and inspirations to begin designing. Within 2 – 4 business days your Altrum Account Manager will send you up to 3 draft mock-ups and quotes if requested. The quote takes into account your budget that will cover the unit costs, one time set-up fee and any associated shipping costs.
02  Design Adjustments   (2 Weeks)
Based on your team's feedback, we make design adjustments until we get your product design exactly how you want it. Typical adjustments call for either minor or major changes. Some changes that are minor could be text or color changes, which can take up to a business day in turnaround. While others like sizing or a new design entirely, can take up to 1 to 2 business days.
03  Product Prototype (Recommended)   (1 – 3 Weeks)
We recommend getting a prototype to make sure you're fully happy with the design before moving on to the full order. This step may be omitted if your timeline does not allow it, alternatively we will send you a 3-D picture of the first unit instead of a physical prototype of your design.
04  Product Delivery   (2 – 3 Weeks)
With your final approval, your order will typically be produced within 3 weeks, and delivered to the location(s) of your choice! Right on time and within budget, that is the Altrum promise.
Challenge: Tight Deadlines
Altrum Solution: Rush Orders
Altrum knows time is of an essence when it comes to closing the deal and finalizing the transaction with an authentic deal toy celebration. Altrum takes your timeline into account and with special request we can meet your tighter deadlines and 'rush' the order, ensuring you get your deal toy in hand on-time. The process for rush orders can take from 2 to 4 weeks.
During the initial call the Altrum representative will confirm the details of your order to ensure your deal toy comes on time. For a 'rush order' the 3rd step of the order process of creating a prototype is usually omitted due to the tighter deadlines, in this case after design adjustments are confirmed we go straight to full order processing.
Please note, we recommend the standard timeline of 6 to 8 weeks to ensure all the fine details are accounted for. Here are some other contributors that make up the timing of your financial tombstone development and delivery:
The complexity of your design will determine the amount of time your deal toy will take to produce. There are some designs that may require longer due to outsourcing of model supplements, custom and intricate 3-D resin and glass-models or multi-layered creations etc.
Your material selection can affect the timing of your deal toy delivery. Due to the fact that our custom crystal can only be cut and designed in our China factory. Our other material options and classic cut shaped crystal can be ordered from the US domestic factory, Canada. Please, keep in mind delivering your deal toys will also take some time, depending on the domestic vs international shipping destinations.
Depending on the number of units, more time could be required for production. Larger orders can take extra time to produce, finish and go through our quality check process. Altrum works hard to ensure all projects are produced as quickly as possible without impacting the quality of your custom design.
There you have it! We are ready when you are, ready to celebrate and inspire with you every step of the way!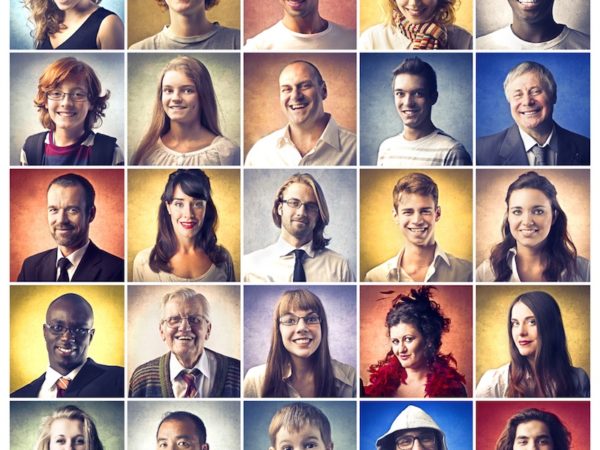 5 Elements To Promote Happiness In A Business
FastCompany published a recent article on the Secrets of America's Happiest Companies. The article compiles the results from the 50 happiest […]
the 4 Elements of Effective Recognition
One of the keys to driving employee engagement is recognition. Everyone needs to be recognized for the work they do. There are a million ways to […]