FOR ALL YOUR OCCASIONAL NEEDS
A la Carte Options
GIFTS: THANK YOU CODES
Do you organize contests, drawings, or want to offer your employees a recognition gift without disclosing its value?
Use Thank You codes!
Something for everyone: over 100 gift options and experiences gifts to suit budgets ranging from $50 to $500.
A simple solution that makes a big impact: Quick and easy access to the online boutique, available 24/7.
No minimum quantity: you can buy a single code, or several, depending on your needs.
An all-inclusive solution: each code includes access to the boutique, service and delivery anywhere in Canada.
Ideal for:
Retirement ● Project Closure ● Performance ● Customer Recognition ● Employee Referral ● End-of-Year Celebration
TO GET A GLIMPSE OF OUR GIFT SELECTION
VIEW here
A la Carte Options
TRAINING FOR MANAGERS
Need to help your managers increase the frequency and improve the quality of employee recognition?
Discover the hands-on, practical Orange Program.
Training-ready: start, whenever and wherever you want, to perfect your recognition practices.
100% self-paced online: this training gives you the autonomy and flexibility to go at your own pace.
Downloadable tools: over 15 practical tools and more than 30 activities spread over a period of 6 weeks.
Minimal time investment: between 20 and 30 minutes per week.
Lasting impact: training developed to truly integrate recognition into management practices.
Ideal for:
Managers at any level, in any industry
A program that makes a difference!
1,500+ managers trained
2x more recognition
2x quality of recognitions
A la Carte Options
Awards
Choose a customizable award from the timeless designs in the store, or create your own design from scratch.
A perfect solution for projects with small quantities and/or tight deadlines.
Simple process: select your favorite design, adjust the text, add your logo, and you're done!
Quality products: designed and manufactured in Quebec, available in a variety of materials (acrylic, crystal, wood and more).
Worry-free purchasing: no minimum quantity required and worldwide shipping.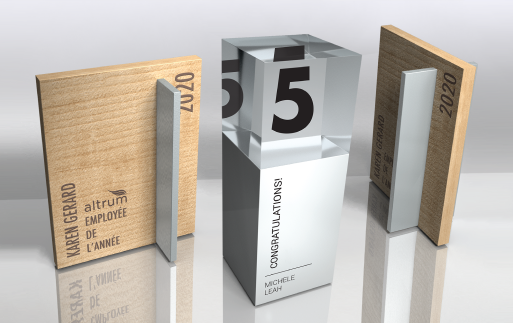 Ideal for:
Retirement ● Project Closure ● Traveling Trophy
Performance ● Customer Recognition
Join the companies that trust us!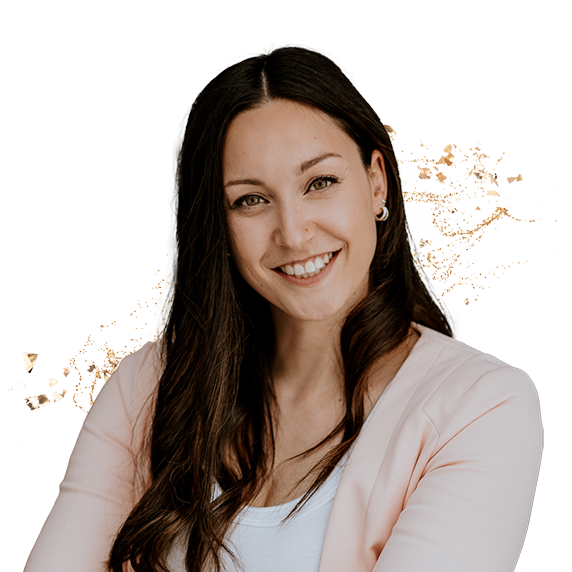 "The process is very simple and easy to use. We intend to repeat the experience!"
– June L., client – manufacturing company
"Very nice activities with great tips to put into practice!"
Jean T., learning manager
"Classy, quality awards at affordable prices."
– Philippe T., client – entertainment company
Discover some of our projects