The Employee Recognition Platform

THE TOOL THAT MAKES IT ALL POSSIBLE
Celebration is the all-in-one solution that lets you easily manage your recognition programs and equip your managers to increase daily recognition.

TO PROMOTE EMPLOYEE RETENTION
Celebration is THE ALL-IN-ONE SOLUTION
TO HELP YOU...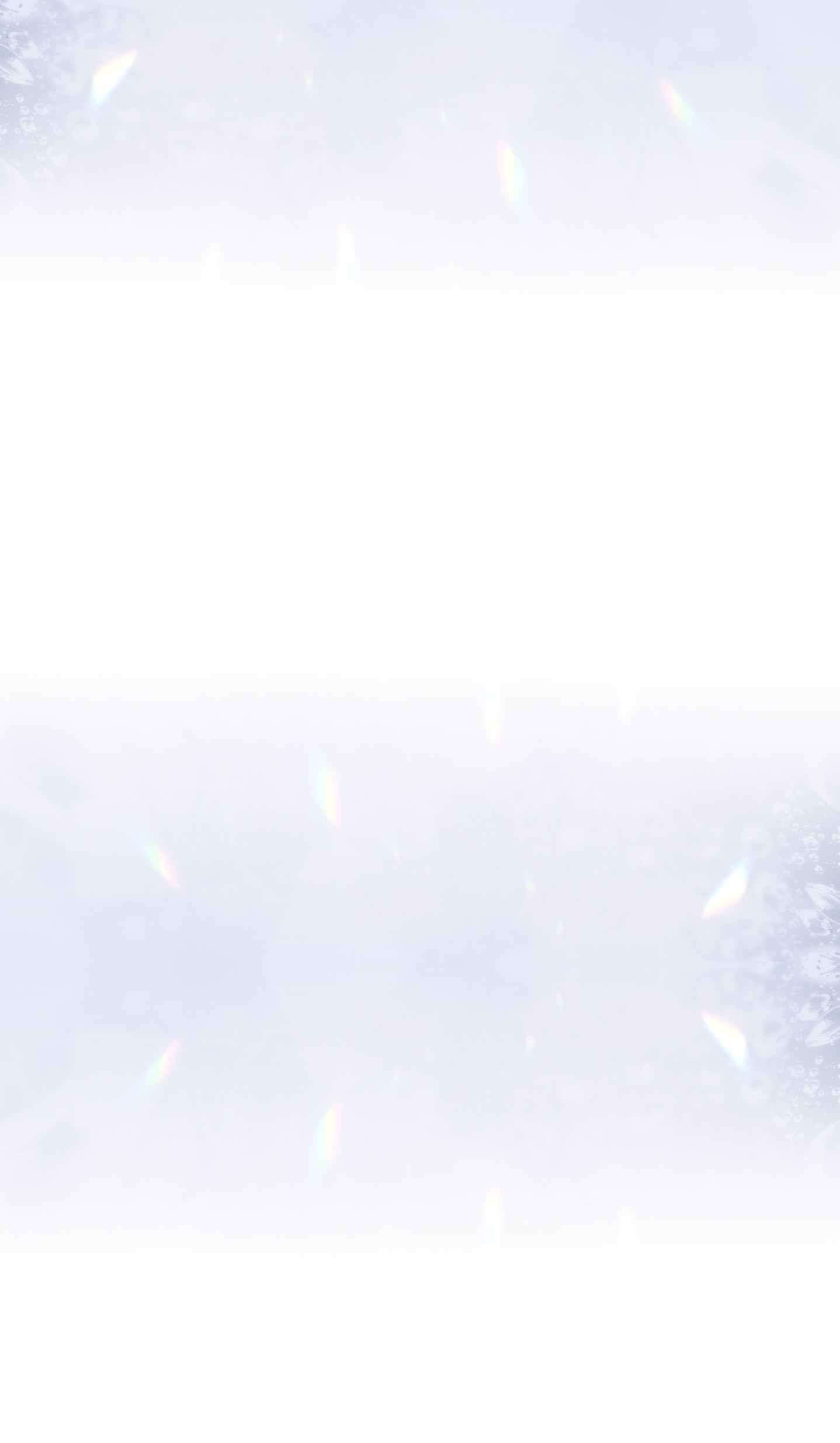 Clean. Simple. Intuitive.
An intelligent interface that enables you to deploy extraordinary tools.
Try it, and see what's possible.
Request a demo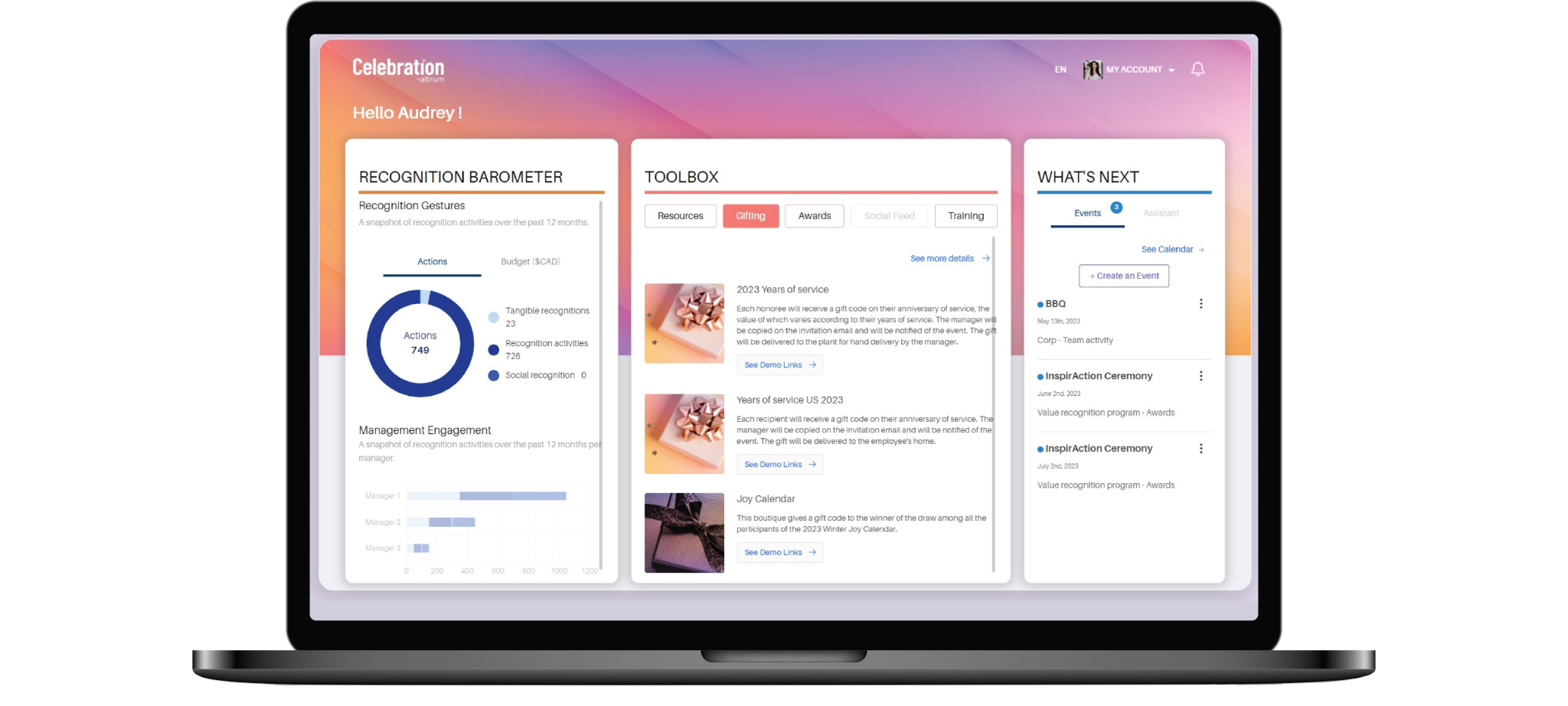 Flexible pricing
based on your needs
| | + Plan | Pro Plan |
| --- | --- | --- |
| Objective | Manage your programs with ease | Develop a culture of recognition |
| Availability | Now | Fall 2023 |
| Pricing | Starting at $150/month | Starting at $350/month |

Small gestures with big impact
+ work motivation
+ mental health
+ incident prevention
+ belonging
+ engagement
+ workplace atmosphere
+ productivity
+ retention
+ financial performance
When the exception
becomes the rule
They trust us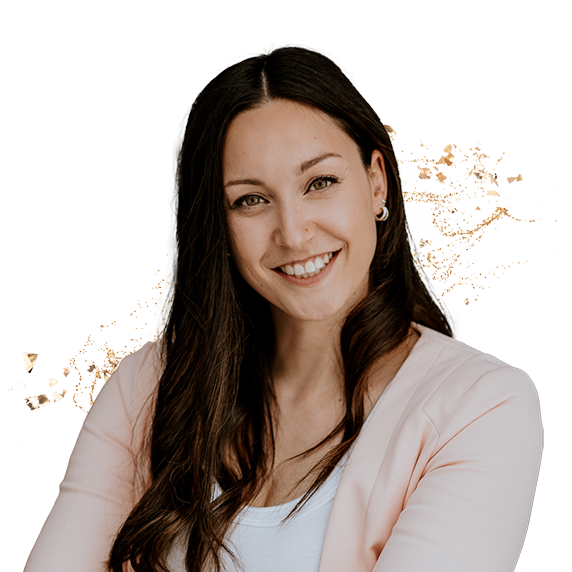 Frequently-asked questions
What language(s) do you support?

Our platform is available in English and French.

What are your customer service hours?

Our bilingual customer support service is available Monday through Friday from 8:00 a.m. to 5:00 p.m. (Eastern Time).

Where can you ship?

We ship throughout Canada and the United States. Please contact customer support for store details.

What is your privacy policy?

Our privacy policy is available on the Celebration platform or upon request.

Are you committed to ESG criteria?

Altrum adheres to ESG criteria. We offer carbon-neutral shipping via certain transporters, we use low environmental impact packaging and ink, and we offer sustainable materials in our product selection. Altrum has also signed the United Nations Global Compact and agreed to uphold the Global Compact principles of association for the four (4) key areas of Human Rights, Labor, Environment and Anti-Corruption.

Need to celebrate a limited

number of employees?

At Altrum, we believe that every gesture of recognition counts. Discover our offer of gifts, awards and a la carte options.