12 Most Extravagant Custom Deal Toys
July 14, 2020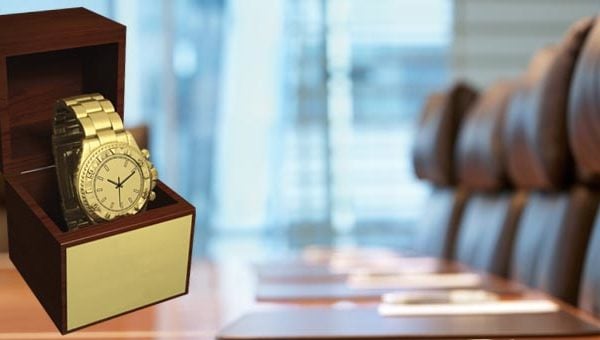 Whenever we start chatting with those in the investment banking world, the question most asked is, "what's the coolest deal toy you've ever done?" Every representative you talk to will have a different answer. But we've certainly created some out of this world designs. Since we're always looking for new trends and technologies, it's quite easy for us to list some awesome designs.   
Because this is our most frequently asked question, we thought we would put together some of our popular answers. We asked the Altrum team what designs they believed should be in this post. We hope you enjoy these extravagant investment banking custom deal toys just as much as we enjoyed creating them.   
Without further ado, let's begin!
1. Building Replica
While this is just ONE of our many building replicas, we needed to have this specific design on the list. In real estate, one of the more popular design requests is to create a building replica. There are a few ways to do this. With this building, in particular, we decided it would look best made completely out of acrylic to make sure we can create every single window exactly as it is in real life. To break up the monotone colors of the building and base, we thought "why not include some of the greenery?" And just that we did! We can incorporate fake grass and trees into your designs. Very realistic, just mini and for your desk.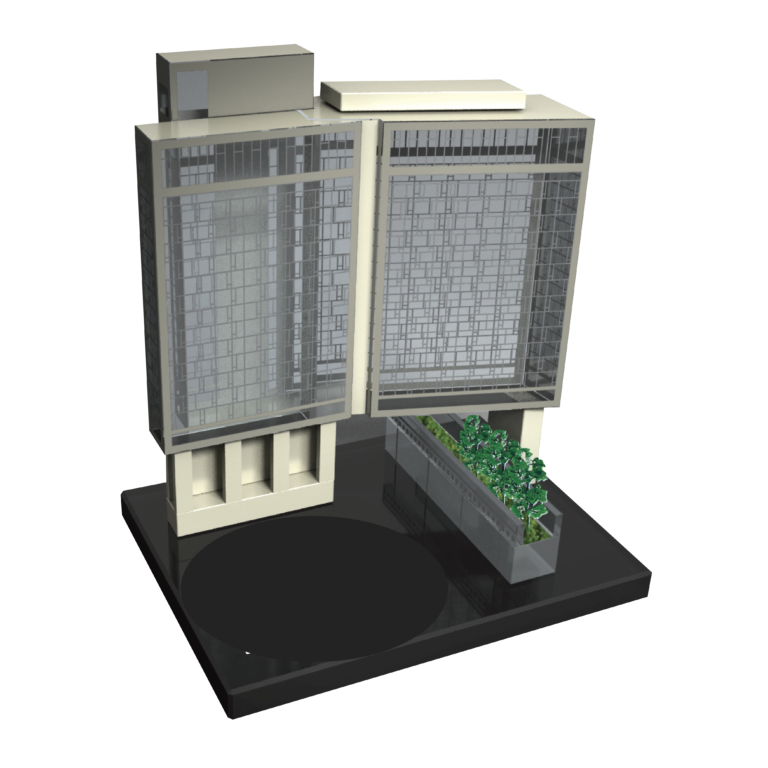 2. Floating Globe
Who's up for a little magic? We call this design magic because our artists literally make magic. Do you want a floating device? Our team says, "game on." We've done this quite a few times and every single time, our clients have the same reaction: jaw drop. What cooler way to say "job well done" on a difficult deal than to have a high-tech deal toy on your desk. Not only will this be a topic of conversation, but something you'll probably end up staring at for some time.  Most would say we're miracle workers when it comes to deal toys, but a little help from some magnets can go a long way.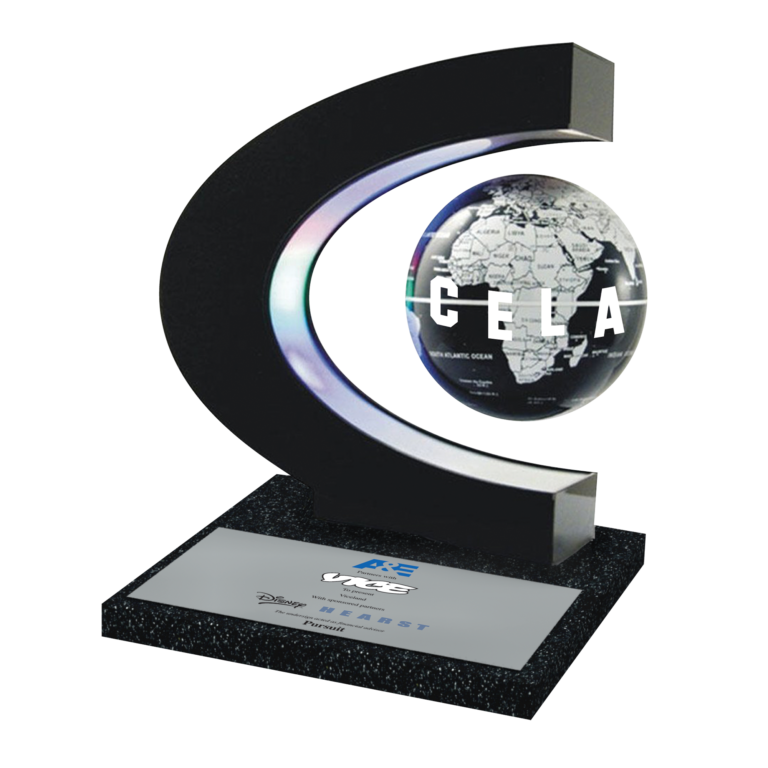 3. Custom Statue
This one absolutely blew us and our clients away. They had a very clear vision about recreating a statue that resembled an Oscar. While no we didn't get to attend a star-studded event, we certainly got to hold an Oscar-worthy design. This piece came in at exactly 13.5 inches tall, and 8.5 pounds, which is on par with a real Oscar.  To achieve such an exact look, we used our 3D printing technology and used a gold airbrush finish. (I'm sure if you received something like this, you may or may not have held it in front of the mirror and thanked everyone who got you to this place! We sure did).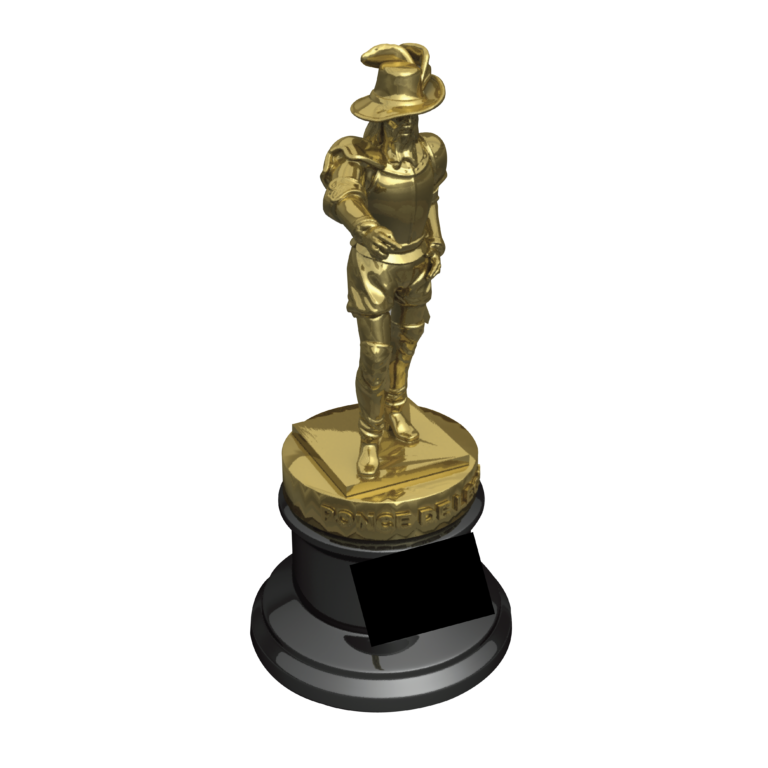 4. Gold Bucket
Nothing screams extravagance like something that's gold plated. Leave it to our team to take a regular sand bucket that could easily be found in your garage from your young age and turn it into a gold deal toy worth not only talking about but showing off! I mean, let's be serious… if you're ordering a deal toy and you want to show off, gold plating is certainly the way to go.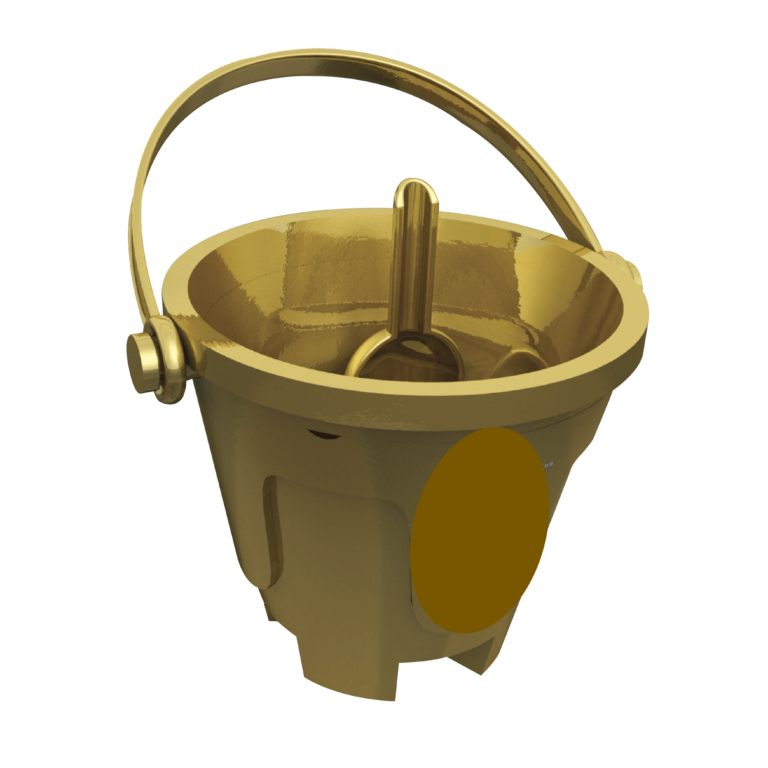 5. Sound Stage
I bet you didn't know this was a thing: a deal toy with sound. Even better, with a screen! Yes, you read that correctly. We created this deal toy to represent a stage. Using a soundbox, as well as a completely functioning screen, we were able to replicate a toy-sized stage. The video can play whatever programmed idea you have, as well as the soundbox. This design had many components to make it come to life: we 3D printed the chairs and handles, included hinges for the stage doors to open and close, etc. Truly a masterpiece. This has to be one of our favorite pieces we created. While it took a lot of time and effort, it truly shows and was totally worth it.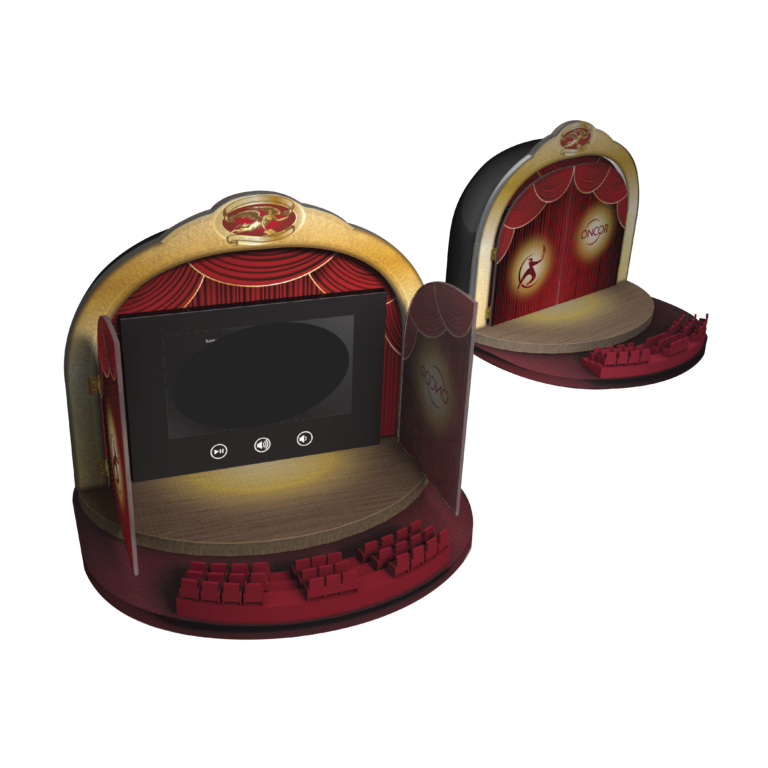 6. Crystal Truck
Before we dive in, I'd like to mention one thing: omg this piece is heavy! Rule of thumb: crystal = heavy. Anything made out of crystal will automatically become extravagant; even an 18-wheeler. We think this truck is as classy as they come. This was fun to create because it can be customized for a long-term project. If you've got multiple deals under one brand or company, why not symbolize that on a piece with multiple parts? To create this, we created crystal molds to be able to perfect getting these shapes out of crystal.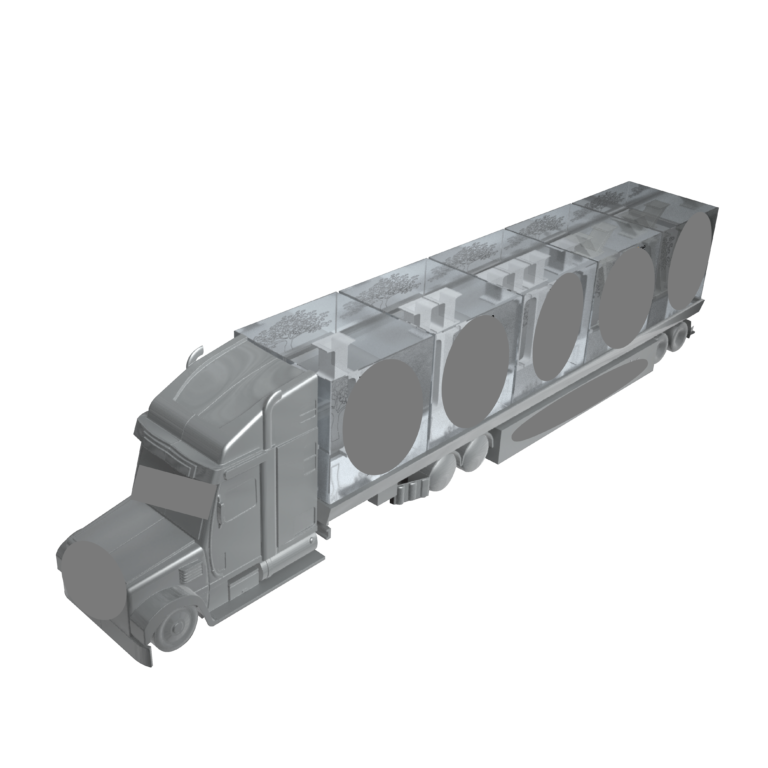 7. Diamond
Okay, so this one might not be as extravagant as those on this list, but it just speaks for itself! Come on, its a WHOLE DIAMOND! It's a large diamond sitting on your desk. Not only is it a showstopper and a conversation piece, but it can also serve as a bookend or paperweight. In terms of customization, there's plenty you can do with it: you can put it on a base or even 3D etch your logo within the crystal or simply print on it. The possibilities are endless (and extravagant). 
8. Ship
This design is a very literal take on deal TOY. While some people like to keep is classic and traditional, some don't. This is certainly for those that don't; there is absolutely nothing traditional about this piece. To make this masterpiece, we decided to go with a gray acrylic replica with prints and airbrush. We then printed logos on the side of the ship as well as adding deal text to the top surface area. The ship was our canvas and we rolled with it! (or swam with?)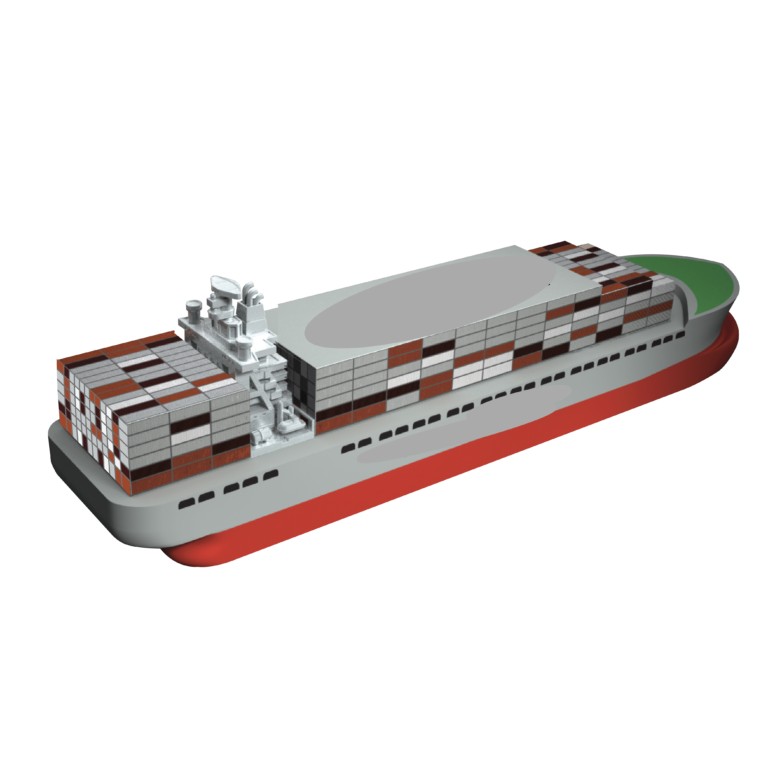 9. 3D print Lot
Let's break this one down. A lot of times we have clients that just don't know what they want to do for a specific deal. Might be in real estate or even industrials, but they know they want to incorporate the property somehow. While this looks very different from the building replica we have on our list, it's essentially the same… yet different? By taking photos of every detail on this lot, our team of talented artists can digitally render, and 3D print it. No detail went unnoticed on this one! What makes a 3D print so special, is the amount of time that goes into printing (it can range anywhere from 8-24 hours per individual piece). And this is not even counting the time it takes to digitally render.  
10. Gold Watch
Wood does not get the spotlight as much as it should. We can just see this sitting on a regal desk with some cigars next to it and a glass of scotch. This piece takes hours to create perfectly. Wait…did you think this was a real watch?! It is not. We specifically 3D printed this watch and then airbrushed it in gold to make it look as realistic as possible. It's also removable from its mahogany wood box with gold hinges…classy!  
11. Food Replica
Hungry? We're always hungry, but you're going to have to find something else to snack on because this here is a deal toy. We just LOVE creating food and product replicas. It's something that takes some time to perfect but always worth it in the end. A lot can go into these sorts of designs, there are even times where we have to go buy said product for our artists to view and to model perfectly, or even outsource specific items to be able to replicate exactly what you're going for. But hey, it'll be worth it for every time someone tried to grab this pint of ice cream off your desk.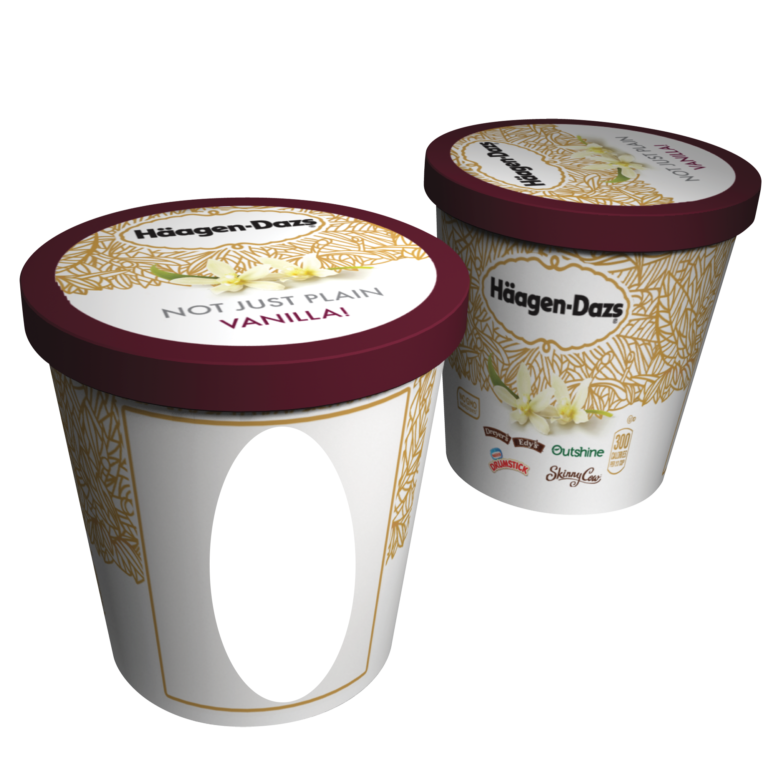 12. Gold Safe
This is another design that's meant for "add on" pieces. We find this option to be especially popular. We start off with a safe, as you can see. And per deal, we can add a block of gold to it. How cool and secret agent-y will you look with this bad boy in your office or on your desk? We've seen our clients take this theme to so many different levels; we can create designs that are stacking blocks, or even puzzle pieces so that you can continue to add on for years to come.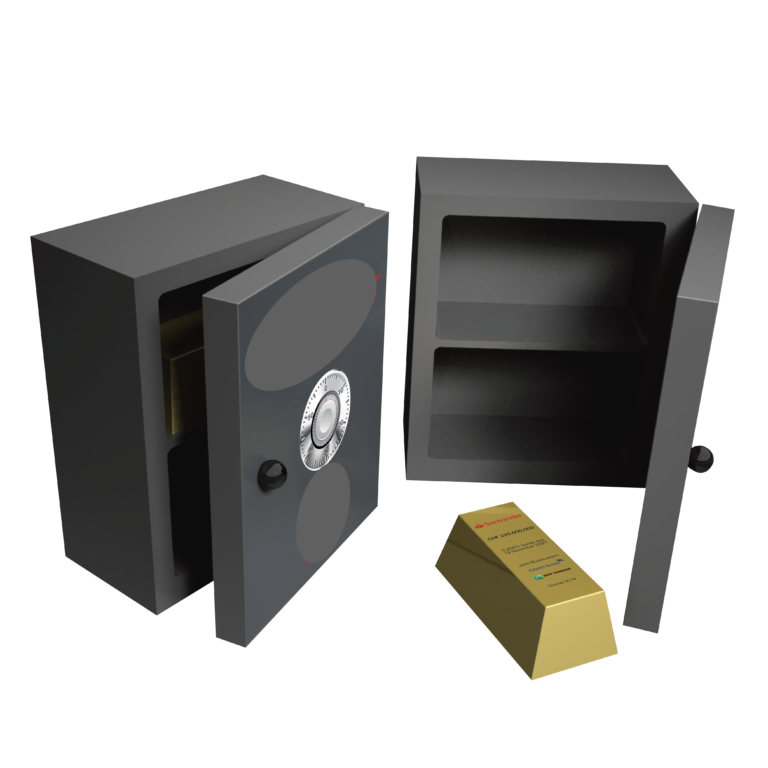 Keep In Mind
As you can see, whether you're planning on creating something gold plated or looking to recreate something exactly, we are here for you! At Altrum our promise is that we will provide you with a smooth process every single time. With that being said, we are always up for a challenge. You can rest assured that we will always take any challenge, big or small.   
We also want to reiterate that a lot of these above projects do take time and effort. Our average turnaround time ranges anywhere from 4 to 8 weeks, so keep in mind that the grander the project, probably the farther down that line it will be. 
An important note to also keep in mind is that these are not your average projects, meaning that they will have a higher cost. If there are certain aspects you like from these designs that you'll want to incorporate into future deal toys, let your representative know and we'll make sure to add in factors that fit within your price point. 
As always, never hesitate to ask us! We're always excited to create physical reminders for you and your team of the hard work that you put into a deal. We hope that you loved these designs as much as we loved creating them. If you want more design inspiration, go to our gallery !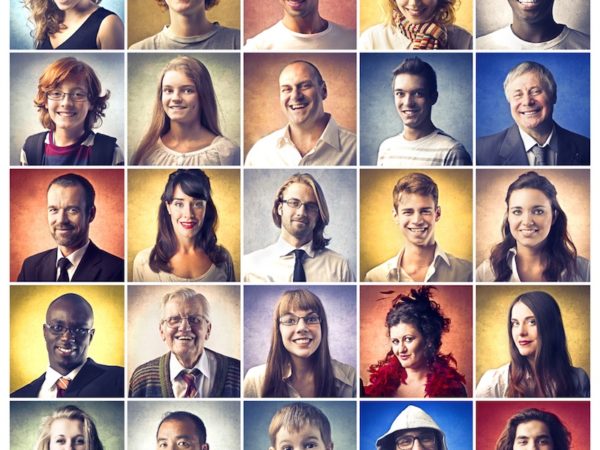 5 Elements To Promote Happiness In A Business
FastCompany published a recent article on the Secrets of America's Happiest Companies. The article compiles the results from the 50 happiest […]
the 4 Elements of Effective Recognition
One of the keys to driving employee engagement is recognition. Everyone needs to be recognized for the work they do. There are a million ways to […]