3D Laser Etching: our new deal toy technology
January 21, 2020 There are many ways of creating deal toys with 3D detail. You can physically get a 3D model of something or you can 3D etch. NOW we can also 3D etch from a photo.  
The time has come to introduce our new deal toy technology: 3D Laser Etching!
Traditionally, in order to create a 360-degree sketch, it was necessary to have visuals of the object from all angles. In many cases, such as recreating a building that hasn't been built yet, that simply wasn't an option. Even a well composed photograph could not be reproduced as a 3D model because of the lens distortion and lighting.   
Enter our newest advance: 3D laser etch from a photo! What this process does is it generates a topographic 3D model based on the photo's depth of field, therefore giving dimension to a 2D image. 
As an example, we have the below image of a ship that is being used for a deal toy design. On the first image, you see the traditional 3D etch from a physical item, where visuals from all angles, such as the ships blueprints, would be needed. Below, you'll see an example of 3D etching from a photo where we etch with a topographic extrude. 
Another feature of 3D etch from a photo is that we can fill a lot of empty space. Using the two examples above, you'll see that the traditional 3D etch on the left has a lot of space around it. The etching must be smaller to accommodate the depth of the scene. While the example on the right, the 3D etch from a photo fills an entire crystal rectangle. 
This process can also help if you've ever requested to include and person or an animal. Sometimes, creating a 3D model from a photo, doesn't always capture the personality of an individual the way the actual portrait does.  

To help capture the personality of the source being etched, this technology can etch the profiles with a topographic extrude. While in the past, we've 3D etched photos on a simple plane. The difference between the two can make a huge difference.  

3D etching from a photo can open up a world of possibilities for your deal gifts! Take a look at our 3d printed deal toy technology gallery ans see it for yourself!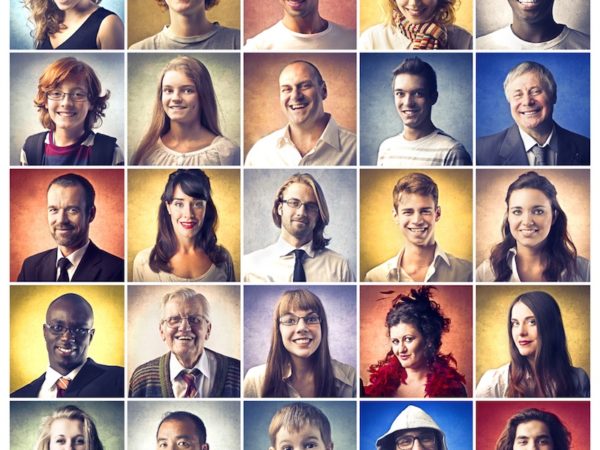 5 Elements To Promote Happiness In A Business
FastCompany published a recent article on the Secrets of America's Happiest Companies. The article compiles the results from the 50 happiest […]
the 4 Elements of Effective Recognition
One of the keys to driving employee engagement is recognition. Everyone needs to be recognized for the work they do. There are a million ways to […]