BuroPro
The Management Team at Buropro Citation Learned to Integrate Employee Recognition Effectively Within 12 Weeks
May 2, 2023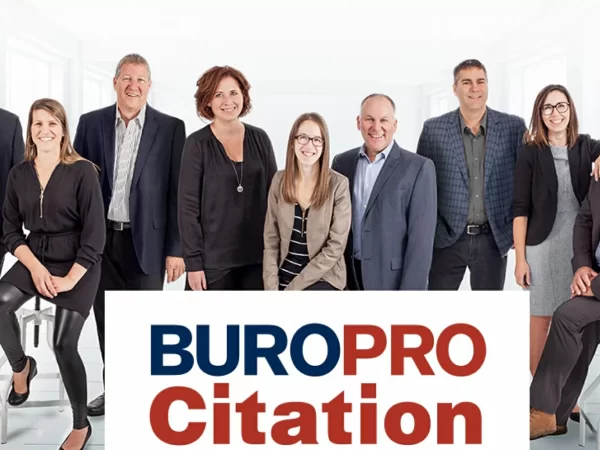 Buropro Citation offers a one-stop shop concept to find stationeries, books, art equipment, IT products and office furniture all under one roof. With over 400 employees, the firm is constantly in search of recruiting talent and coaching leaders.
The company's management team was firmly convinced of the positive impact of employee recognition on the company's operations and wanted to flow the concept down to its managers and first-level supervisors on a lasting, sustainable basis. One of the significant challenges faced by the business was the fact that the employees were located in a number of different branches. Following an initial meeting with Altrum, Buropro Citation expressed its interest in the Orange Program, even before development of the Program had been finalized.
With an approach designed to encourage permanent behavioral changes, supervisors and managers began to follow the Program, which features the following hallmarks:
A mixed learning strategy;
A development approach involving micro-learning integrated into the workplace;
An effective support structure;
Real-time measurement of results;
An employee recognition toolkit.
"Our entire management team, from executives to first-level supervisors, took part in the Orange Program. We all LOVED it!  The 12-week course, with a range of challenges to complete and the various discussions and tools helped us all completing our journey.
This is so much more useful than a quick and simple training course, because it is top of mind for three full months, which makes it easier to retain good habits moving forward. I recommend it without hesitation." – Kristina Bergeron, Partner
This testimonial is a wonderful reflection of the positive effects of the development Program. Buropro Citation even decided to embark upon a second cohort just a few weeks after the first cohort had completed the course.
Winter Wonderland Deal Toy
Our client was looking to celebrate a deal for a Utah-based ranch and distillery. The property is known for its luxurious amenities and splendid […]