WB Games
Reinventing the art of surprise and employee recognition
August 15, 2022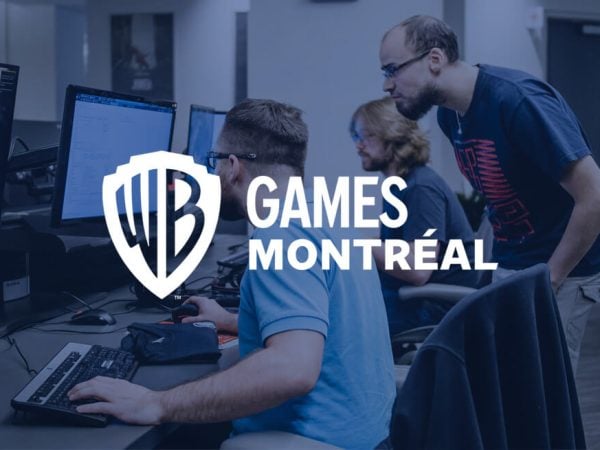 WB Games Montreal, in business since 2010, is a division of Warner Bros Interactive Entertainment (WBIE) where more than 300 creatives combine their talents to create powerful experiences on different platforms every day.
Long before the pandemic, WB Games was already boasting a strong corporate culture. Throughout the years, they set up numerous initiatives to bring employees together, develop their sense of belonging and recognize their efforts.
With the pandemic, there were fewer opportunities to meet face-to-face and strengthen ties among employees. Solutions were needed to virtualize recognition initiatives and assert the company's culture remotely.
WB Games has always taken the subject of recognition very much to heart and has implemented high-impact tools. One of the tools introduced in December was an Advent calendar offering employees prizes, gifts, and activities – as a team or individually – for themselves or their families.
Keen to diversify their offer of surprises and gifts, WB Games called on Altrum to choose from our range of recognition solutions, ones that worked with their Advent calendar.
"In our interactions with the Altrum team, there has always been a great deal of listening, flexibility, and above all, suggestions for various recognition solutions." – The WB Games Montreal Advent Calendar organizing team.
The Solution:
Celebration Gift Boutique
Among the solutions developed by Altrum, the Celebration Boutique fit perfectly with the goals of the WB Games Advent calendar.
The Celebration solution offers choices in gift giving, thanks to an online store that employees can access after receiving a unique code, to choose a gift or experience from the vast choices offered, according to the organization's budget. The store can be customized with each organization's logo and unique messages.
"Employees don't have a gift imposed on them, because choosing a gift for 400 people is always extremely complicated, both in terms of taste and logistics. The Celebration solution gives us this flexibility, while offering a wide range of choices, so we're sure to please everyone. Managing and coordinating the purchase of the gifts then becomes a much simpler task, since the recipient logs in, orders and receives the gift at home." – The WB Games Montreal Advent Calendar organization team
This recognition initiative is perceived positively by team members, enabling WB Games to far exceed its objectives in terms of engagement while at the same time fostering a sense of belonging.
The integration of the Celebration solution into the Advent calendar has enabled WB Games Montreal to create continuity in this strong culture, both in-person and remotely.
This reinforces that recognition remains an essential factor in developing employee engagement and a sense of belonging.
Winter Wonderland Deal Toy
Our client was looking to celebrate a deal for a Utah-based ranch and distillery. The property is known for its luxurious amenities and splendid […]