9 Recruitment Strategies: Attract the Best Candidates
September 15, 2020
In Recruitment and Employer Brand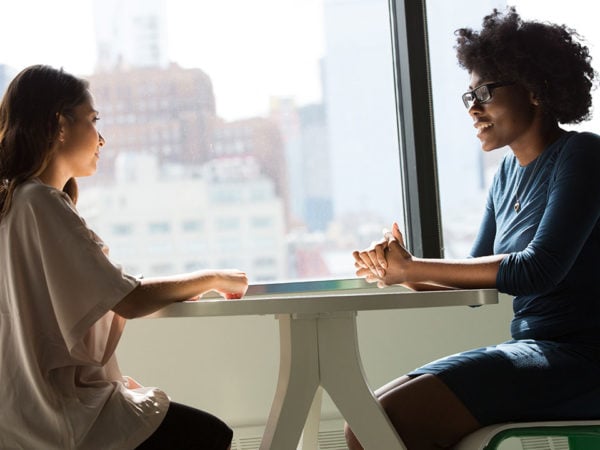 A 2018 BDC survey of 1,208 entrepreneurs shows that companies with well-crafted human resources policies are more likely to keep current employees, attract new ones, and grow their sales faster. In concrete terms, the results of the study show that companies with strong HR policies are 66% more likely to generate annual sales growth of more than 10% .1 These are statistics that will speak to many business leaders in this very particular era, in addition to the labor shortage in Canada which, according to experts, is expected to continue for at least a decade.
Here are our 9 strategic tips to help attract and retain talent within your organization.
1. Use your values to attract talent to your business
Does your business have a value proposition? Does it really speak to your employees? Create a strong value proposition or enhance an existing one by finding out why your loyal employees love working for your company. Use what you learn from your discussions with them to clearly define your value proposition. Developed with the help of your employees, it will facilitate internal engagement and mobilization while making your company more attractive to potential candidates.
Then integrate your value proposition into your recruiting communications. Build arguments to sell your business to desirable candidates and show them how you stand out from other employers – the same way you distinguish your products and services from those of your competition. Here, it's your employer brand that you have to sell!
According to Les Affaires, recruitment in 2020 is a question of values. And from the values we hear a lot about, here are the  most common:
Work-family balance
Social commitment
The environment
We also see:
Health: no more happy hours, long live physical activities!
Innovation
Creativity
 2. Promote your corporate culture … everywhere
Workers today are looking to join a company with an authentic culture and values. But of course, corporate culture is built over time. It is experienced on a daily basis, by all employees, regardless of their role in the company or their department. Culture is not just a testament to a few values established by senior management and communicated in the About section of the website. It must first resound within the walls of a company. Then, all your efforts to communicate it on your social networks, in your job postings, and in your human resources policies will be authentic and have much more influence.
A strong and authentic culture not only has a positive impact on employee retention but also on the attraction of new talent. If your employees have participated in the development of the value proposition that inspires the culture of your company, they will be excellent ambassadors of that culture.
3. Give employees benefits that matter
Gone are the days when companies could simply leverage a competitive salary and group insurance plan to recruit staff. What unique advantages can you introduce into your job offers to attract your future candidates? To find out what really motivates your employees, ask them how the company could help increase their happiness at work. Don't take what is important to them for granted; go fishing for information.
There are many ways to do this:
Send electronic surveys on an ad hoc basis.
Take advantage of evaluation periods and one-on-one meetings to survey your staff.
Take an interest in your employees on a daily basis and take advantage of informal discussions to inquire about their quality of life at work.
At all times, listen and take notes.
The most dynamic companies present new benefits to employees every year.
Here are several ideas ranging from the most standard to the most original:
Ultra-flexible working hours
Options to buy shares or share in the company's profits
Teleworking
Personalized paid vacations
Eco-friendly means of transport to get to work
Online continuing education
Mentoring
Healthy snacks
Personalized stationery
Health and wellness programs
Subscriptions around employee interests: gym, yoga, book club, game club, horticultural group, etc.
A room for entertainment, meditation, relaxation
What advantages could have the most positive impact on a business like yours in terms of recruitment and retention? To your polls!
4. Develop an internal referral program to recruit staff
Several statistics show that the effectiveness of simple online recruitment decreases year after year. The low unemployment rate is one of the reasons, since fewer applicants are actively looking for work. It is therefore wise to try to reach passive candidates, those who are not looking for a job. Many of the best y are staying on the lookout for career advancement opportunities.
If your company's current hiring process isn't reaching passive candidates, it's time to get creative. An internal referral program is one of the many ways to do this. This type of program has many advantages:
A decrease in the time required to fill a position.
An increase in the quality of the candidates recruited.
A reduction in the time it takes for new employees to adapt to their work environment.
Lower expenses related to recruitment.
And a major advantage:
A reduction in the turnover rate of existing staff.
To be effective, a referral program must be well structured and documented. Your employees should also be made aware of the objectives of this initiative. Good communication around your referral program will make it easier for your employees to join. Explain the guidelines to them and promote reward methods. A strong referral program will prevent your hiring managers from being bombarded with unqualified candidates for the positions to be filled.
There are technological tools that can help you structure a referral program. They can be a great help in freeing your human resources team from many automated tasks.
💡 Tips 💡: Each of your employees probably has hundreds or even thousands of people in their network on different social platforms. Provide them with job descriptions. Make sure they're perfectly formatted for one-click sharing on Facebook. Use originality in the layout of your service offers. Don't neglect the use of video and photos.
5. Maintain close collaboration with your external recruiters
Are you already working with external recruiters or thinking of using their services? Here are some tips for maximizing your return on investment.
5.1. Choose the right partner
Will you opt for a headhunter or a large firm specializing in finding personnel? The analysis of your needs and the industry in which you operate should guide your choice. If you are looking for an experienced executive or are working in a niche sector such as forest engineering, a headhunter could be the best choice for a very targeted candidate search. If, however, you need to hire a large amount of material-handlers , the help of a firm with a large pool of candidates may be more useful to you.
5.2. Communicate your expectations
You are largely dependent on the success of your recruiting initiatives, even if this task is entrusted to an outside resource. Your partner should be made aware of your expectations for the candidates you want to attract. To do this, equip the recruiter with a well-established profile of the ideal candidate and a precise description of the tasks that will be entrusted to this person.
5.3. Invest your time
If your recruiters don't occupy the same offices as you, give them the pulse of your evolving human resources needs. Do not work in silos for recruitment; communicate  all the information that may be useful to them regularly and transparently. Likewise, it's helpful to inform them about recruitment tools specific to your industry, discussion groups on platforms like Facebook or LinkedIn, job fairs in your industry, or any other relevant vehicles. In short, help them to help you.
5.4. Make them understand who you are
Make sure your external recruiters know your business well. Invite them to spend a day with you, introduce them to your internal activities, and imbue them with the culture of your organization and the values ​​you carry. The more they know about you, the better they will be able to recruit staff who can thrive in your environment.
6. Structure your human resources management tools
Well-organized and well-established human resources policies will make the company more attractive and credible to new employees and will promote retention of current employees.
6.1. A comprehensive employee manual
An employee manual is a worthwhile investment for your business. It is a useful reference tool for any new employee, as it facilitates his or her integration within your company. It will help them better understand their new work environment, culture and policies. Especially since clear and precise written policies greatly simplify talent management in companies, standardize human resources management and reduce perceptions of injustice and inequality. Present your employee handbook to your candidates to show them that you are committed to fair and equitable working conditions for all.
Some essential topics to cover in the employee manual:
Vacation and leave
Performance reviews
Culture, mission, values
Harassment in the workplace
IT policy and the use of social media
Important internal policies
6.2. A well-defined recruitment process
Developing the selection and hiring process is a step that saves your human resources employees a huge amount of time. As with all regular tasks, hiring new employees is a daily reality, especially in large and growing companies. Standardizing certain steps of the process, applying well-established rules and setting up a documentation center (job descriptions, evaluation grids, employee manual, etc.) will serve to considerably reduce the time required to recruit staff.
6.3. Well-written job descriptions
Have you ever read a job description for a position you want and come away with a negative impression of the company? Unfortunately, this is a common occurrence that could be avoided. As part of your recruitment strategies, job descriptions should not be taken lightly.
💡 Tips 💡: Do you have technical job descriptions to write? Enlist the help of your current employees to make sure you actually speak the language of the candidates you are looking for. You will avoid losing credibility by including details that don't make sense.
6.4. Established and clear compensation practices
Are your compensation practices transparent, clear and well established? Employees are increasingly attentive to fair and equal compensation practices. During your recruiting process, let your candidates know how your company sets its compensation, including salaries, bonuses, profit sharing, share purchases, and performance commissions. Positive impression guaranteed!
6.5. Recognition practices aligned with organizational objectives
Are your recognition practices well communicated to your employees? Do they recognize what is important to your organization? Are they aligned with your organizational goals? Creating and communicating your practices will serve, on one hand, to demonstrate the importance given to your people, and, if you have a strategic approach to the use of recognition, to reinforce the perception of consistency in your actions.
In summary, there are only advantages to properly implementing human resources management tools. This makes hiring easier, increases employee retention and loyalty, reduces the risk of internal and even legal conflicts, and saves your recruiters and manager a lot of time.
7. Turn your selection interviews into positive experiences
Careful communication with candidates is crucial at all stages of the process, especially during the selection interview. Whether or not the candidate interviewed is selected for the position, he or she must leave your offices with a positive experience. You invest a lot of effort in promoting your company's culture, so make sure that the candidates you meet leave with a fair impression of it. Follow up with unsuccessful applicants and stay in touch. The relevance of their candidacy could increase if the selected candidate withdraws. Likewise, they could be good ambassadors to testify to the experience with your company.
8. Develop a marketing strategy for your recruiting  
You have a strong value proposition and your corporate culture is well established. We invite you to redouble your efforts to highlight these assets. Decide on the best way to communicate your great values ​​and spread the good news to attract the most talented candidates. Who are your potential candidates? Are they generally millennials? Then find communication channels that speak to them. Understand what drives their commitment to an employer.
8.1. Dedicate  a webpage to HR outreach
A website is a tool that allows you to connect with your customers, but also with your future employees. Some companies, for whom hiring is a major issue, even go so far as to dedicate a website to recruiting. This platform becomes a useful tool for posting jobs, but is also a vehicle for communicating your culture, values, competitive advantages as an employer and more.
8.2. Leverage social networks that promote your employer brand
Use your social networks to attract your future employees by posting photos and videos of your social events, HR initiatives, employee achievements, and recognition practices. Use humor, good taste and originality to stand out from the crowd!
8.3. Use relevant platforms to post your job offers
Select the right platforms to display your jobs. If some are specifically designed for your industry, the benefits of your investment may be even more relevant.
8.4. Develop communications that speak to your candidates
We've already mentioned the importance of careful job posting crafting, but you could also develop a series of communications to thank candidates who apply, those who come for an interview and those who are not selected. Who hasn't been frustrated by the lack of communication from a company that only contacts successful candidates? A candidate who applies to your company shows an interest in it, invests time in writing a cover letter and CV, and probably takes time off work to meet with you if he or she is selected. It is therefore a good idea to show them appreciation.
8.5. Use marketing as an inspiration for a candidate conversion funnel
Build a talent conversion process just like you do with your customer conversion funnel. You have studied your customers' buying process, now analyze the enrolment process of your candidates.
9. Develop a comprehensive workplace recognition program
79% of departing employees say lack of recognition is a major factor in their decision. Therefore, showing that your company promotes recognition will be a very attractive point for any candidate getting to know your company. The ideal recognition program consists of 3 main blocks:
9.1. Recognition from leadership
Recognition, like corporate culture, starts at the top. If your management team is aware of the impact of recognition and incorporates it into their management practices, your entire business will notice! Recognition isn't rocket science, but you have to know how to combine the right ingredients to work the magic. This is why at Altrum, all managers, regardless of their department or level of experience, have completed the Orange program – training specially designed for managers to make recognition a daily management tool.
9.2. Peer recognition
Our peers are our allies. They know what we're working on, they know our ups and downs, and often they have a front row seat to see our home runs. So it makes sense to have a platform that allows employees to speak up so that great behaviors and achievements are noticed throughout the company! An online social recognition platform is the ideal tool for people who work remotely or in different offices.
9.3. Recognition of milestones
This component is the most popular. We are all familiar with the concept of recognizing years of service, for example. Recognizing your employees' milestones demonstrates that you care about their growth and success.
Here are some examples of milestones worth celebrating:
Years of service, starting at 3 years
Retirement
Sales performance
Customer service performance
Embodiment of corporate values
Imagine talking about all these great programs with a prospect…your company's work environment will be quite hard to resist!
Do you have any of these strategies in place in your business? If not, which is your top priority this year? Happy recruiting!
Source: 
1. bdc.ca – Business Development Bank of Canada – Labor shortage: a persistent problem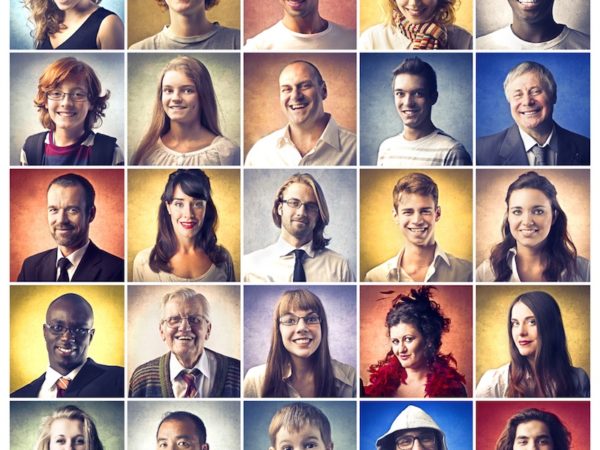 5 Elements To Promote Happiness In A Business
FastCompany published a recent article on the Secrets of America's Happiest Companies. The article compiles the results from the 50 happiest […]
the 4 Elements of Effective Recognition
One of the keys to driving employee engagement is recognition. Everyone needs to be recognized for the work they do. There are a million ways to […]