Movies Every Investment Banker Should Watch
December 15, 2020
In Celebration / Ceremonies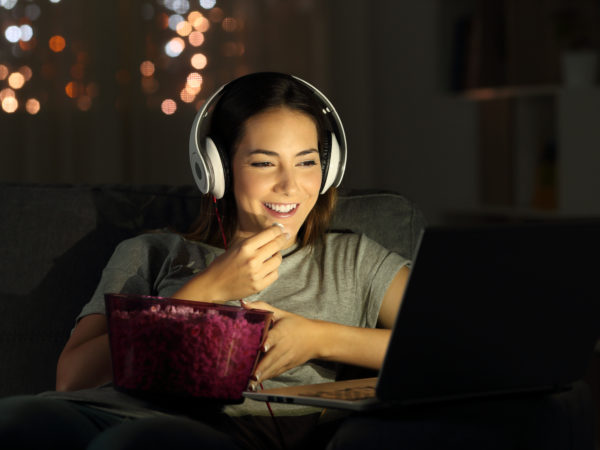 Our team sat down and picked out the TOP movies for investment bankers and we just know you'll love them. Maybe you're also in the holiday mood? We've got you covered.
It's that exciting time of the year: the time where you might actually get a little break! Usually, you're probably going on a trip somewhere to get away from your colleagues, but this year, we don't have many options. So instead, why not curl up on the couch with a good book? Or even better: a movie.
We've got another one of our famous lists coming your way. Here are the movies we think everyone in your industry should watch (or re-watch, most likely). We might not be analysts, but we do know them pretty well. Our team compiled a list of movies we think will be perfect for you to watch this holiday season and get you in the mood to go back to the office (or not).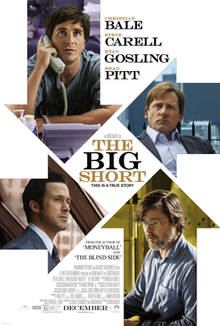 The Big Short
We're sure you know the Oscar-winning story: a group of Investment Bankers bet against the US mortgage market in the early 2000s. This American biographical comedy-drama, directed by Adam McKay and written by McKay and Charles Randolph, closely follows the book The Big Short: Inside the Doomsday Machine, written by Michael Lewis.
What critics and viewers enjoyed about this movie, besides its grade-A cast, were the different cameos. One in particular from economist Richard Thaler, who broke the fourth wall to explain different financial concepts. Actually, several characters throughout the movie directly speak to the audience themselves.
Won: Academy Award for Best Adapted Screenplay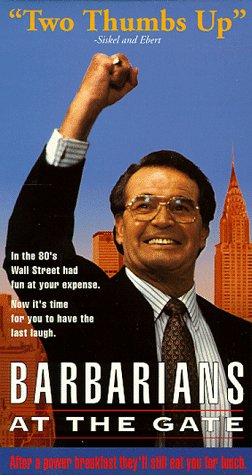 Barbarians at the Gate (1993)
We're classifying this one as a movie you've either forgotten about or haven't seen. This was a television film in 1993, based on the book (1989) by Bryan Burrough and John Helyar about the leveraged buyout of RJR Nabisco. Barbarians at the Gate was directed by Glenn Jordan and written by Larry Gelbart.
While you think you might know the story, we think you'll mainly be taken back by the character of Nabisco's CEO F. Ross Johnson. Investopedia says "audiences will be shocked and amused at the incompetence and greed of F. Ross Johnson and the behind-the-scenes negotiations and skullduggery around this famous LBO."
Won: Primetime Emmy for Outstanding Television Movie and the Golden Globe for Best Television Movie.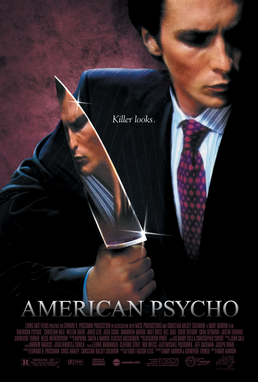 American Psycho (2000)
American Psycho is known as an American black comedy-slasher (who knew THAT was a category) co-written and directed by Mary Harron, based on Bret Easton Ellis's 1991 novel also titled American Psycho. The film was premiered at the Sundance Film Festival in January 2000 and released everywhere later that year. It was a huge success and received positive reviews, with tremendous compliments to Christian Bale's performance as Patrick Bateman.
We'll say you should throw this one on the television if you're in the mood for a unique blend of horror and humor. While we'd never want to deal with the likes of this movie plot; we don't mind watching a fictional story of an M&A specialist by day, gruesome serial killer by night.
Won: a shockingly large cult following.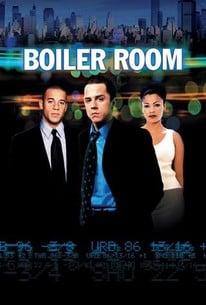 Boiler Room (2000)
This is a crime drama written and directed by Ben Young, with another full A-list cast. The story of a young man, who is a disappointment to his father due to his gambling ways (aka for being a dropout and running an unlicensed casino), turned into a brokerage firm professional… or so he thought. He finds himself in a "pump and dump" scheme. An interesting fact most might not know is that Young was inspired to write this story after he attended a job interview at Sterling Foster, a brokerage firm. He walked in and immediately realized that this was the movie he was going to write.
Boiler Room was nominated for a number of prizes and shows its audience a very special lesson: "if it's too good to be true, it probably is."
Won: Jury Special Prize, Deauville Film Festival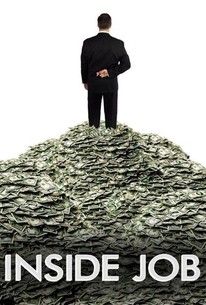 Inside Job (2010)
This one is for the documentary lovers (and Matt Damon lovers. We know you're out there). This documentary film was directed by Charles Ferguson about the financial crisis that took place in the late 2000s. Ferguson began researching in 2008 and decided to break the movie into five parts that explore the changes in the policy environment and banking practices that aided in the creation of the financial crisis.
Ferguson and has been quoted saying that Inside Job is about "the systemic corruption of the United States by the financial services industry and the consequences of that systemic corruption." Acclaimed by critics, Inside Job was screened at the 2010 Cannes Film Festival.
Won: Academy Award for the Best Documentary Feature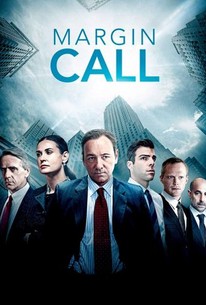 Margin Call (2011)
Categorized and a drama thriller, this film was written and directed by J.C. Chandor in his feature directorial debut. Margin Call explores the main characters throughout the 24-hour period on Wall Street during the beginning stages of the 07-08 financial crisis. The film touches upon capitalism, greed, and above all, investment fraud.
Starring Zachary Quinto, Stanley Tucci, Kevin Spacey, and Penn Badgley, Margin Call made its debut at the Sundance Film Festival in 2011 and opened up in theaters that October, it was a ground-breaking day-and-date release that earned more than $10,000,000 in "on-demand" sales.
Won: NY and SF Film Critics Circle Awards for J.C Chandor
Wolf of Wall Street (2013)
Yes, it's on the list, the most predictable movie we could have written about. Wolf of Wall Street is another black comedy crime film on our list, but this one is biographical! This film directed by Martin Scorsese and written by Terence Winter covers the story of Jordan Belfort and his career as a stockbroker in New York City. Let's just say this film doesn't show us the trust in Wall street, but it sure is entertaining to watch some of Hollywood's most A-list stars in this environment.
The film received many positive reviews in direction and acting and also happened to be a major commercial success, grossing $392 million during its theatrical run (becoming Scorsese's highest-grossing film). With great success, also comes some negatives. It did receive some backlash for its morally ambiguous depiction of events, drug use, extreme profanity, and glorifying individuals in the film. The real-life Jordan Belfort said that the film accurately captured the overall feeling and that "the camaraderie, the insanity, was accurate." What wasn't as accurate… he felt that they downplayed his actual habits.
Won: Golden Globe for Best Actor, Leonardo DiCaprio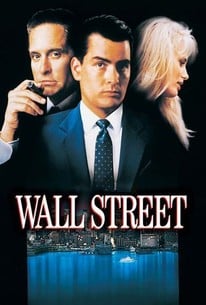 Wall Street (1987)
We're rounding out this portion of the list with Wall Street. This should be of no surprise to anyone! Wall Street is Oliver Stone's (directed and co-written) classic that every professional must-see. Curl up and watch a young and impatient broker do whatever it takes to get to the top and impress. With Charlie Sheen and Michael Douglas showing us that "greed is good," this film was sure to be at the top of our list.
Wall Street was very well-received among critics, as well as viewers. It has been beneficial in inspiring people to want to work on Wall Street. Having aired in 1987, both listed actors above say that fans still stop them about this role.
Won: Academy Award for Best Actor (Michael Douglas)
Need more?
We know we gave you some great ideas there, but maybe that didn't satisfy the holiday vibe you were going for. We have truly thought of it all. Go ahead and pop another bag of popcorn in the microwave, you'll be on that couch for a little while longer because here is a list of Altrum employees favorite holiday classics:
It's A Wonderful Life
Home Alone
White Christmas
Polar Express
The Family Stone
The Holiday
Elf
The Grinch
Love Actually
We've got some tear jerkers, some love stories, and maybe you'll chuckle here and there with the above movies. Either way, Altrum has you covered on all of your holiday break watches. From our team to yours, we wish you a happy holiday season and we will see you in the new year!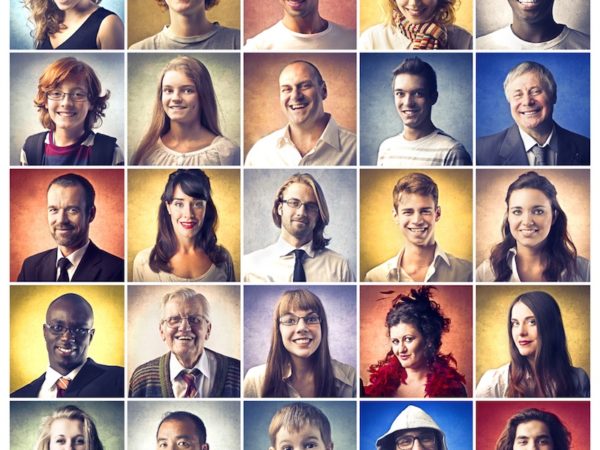 5 Elements To Promote Happiness In A Business
FastCompany published a recent article on the Secrets of America's Happiest Companies. The article compiles the results from the 50 happiest […]
the 4 Elements of Effective Recognition
One of the keys to driving employee engagement is recognition. Everyone needs to be recognized for the work they do. There are a million ways to […]