10 Unusual Holiday Destinations to Get Away from Banking
December 13, 2019
In Celebration / Ceremonies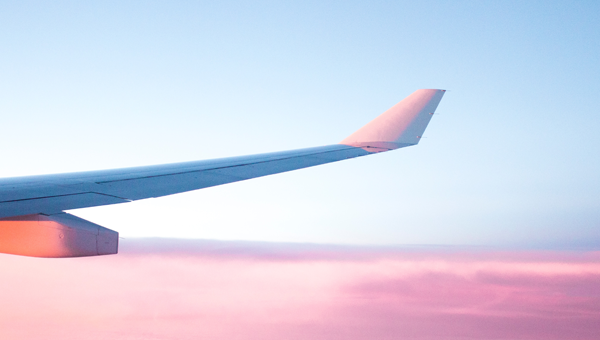 Whether you're making last minute plans for New Year's Eve or need some inspiration for your next block leave, here is a list of great spots where you can go under the radar and avoid running into your MD
Whether you're making last minute plans for New Year's Eve or need some inspiration for your next block leave, here is a list of great spots where you can go under the radar and avoid running into your MD. The criteria: Uniqueness, high end accommodation options, great food, things to do, and wifi – in case your vacation turns into a work-from-away week, at least you'll enjoy a nice view! 
 1. Jalisco, Mexico 
Mexico City, Cabo and Tulum have been the recent travelers' darlings, but they don't have a national monopoly on boutique hotels, innovative fine dining, or cultural richness. In the state of Jalisco, tradition and modernity mingle perfectly. Visit Puerto Vallarta's beaches or spend a few days visiting Guadalajara to discover the region. 

 2. Klitmoller, Denmark 
Iceland is out, Denmark is in. Klitmoller is nicknamed "cold Hawaii" because of its ideal surfing condition. Imagine the thrill of surfing large swells in the bright green North Sea! Further inland, stay at the new Svinklov Badehotel where decorated Danish chef Kenneth Toft will impress you with locally inspired creative dishes.  
 3. Paros, Greece 
Paros is a place overtourism forgot to check out. It can be described as the cool cousin of famous islands Mykonos and Santorini. The island is home to those white-washed, blue-roofed buildings and picturesque alleys Greece is famous for. Book a table at the much-loved Sousouro for a colorful breakfast spread and stay at newly opened Parilio. 

 4. Vienna, Austria 
Not long ago, Austria was viewed as the meringue of the Germanic world: beautiful to look at, yet somewhat dry when one actually bit in. But the country has reinvented itself, pouring resources into cutting-edge arts institutions and new hotels that cater to a younger, hipper crowd. Make sure to go to the legendary concert hall Musikverein, which is having special events through 2020 to celebrate Beethoven's 250th anniversary. 

 5. Beijing, China 
Beijing had a surge of new developments worth checking out in the past few years. The new Mandarin Oriental Wangfujing has a boutique hotel feel yet offers big-time amenities like a state-of-the-art spa, a sleek fitness center with a lap pool, two on-site restaurants, and a library. For the first time ever in 2020, the Forbidden City, a palace complex in central Beijing, will open the historic Qianlong Garden. Its stunning interiors have remained mostly unchanged since they were built in imperial China. 

 6. Ceaserea, Israel 
The happy marriage of antiquity and modernity is drawing more visitors to Caesarea, a coastal town and national park in northern Israel. Take in the harbor's beauty from a table at Helena Restaurant — a seaside fine-dining spot that features locally foraged ingredients and Israeli wines, and spend the night at the newly renovated Dan Caesarea, a posh midcentury resort built by French banker Baron Edmond de Rothschild. 

 7. Portsmouth, Dominica 
The small caribbean island is an outdoorsy traveler's oasis. Rivers, hiking trails, waterfalls and hot springs, they have it all! The brand new Cabrits Resort and Spa debuted in October and is one of the best places to enjoy life's luxuries in a tropical paradise. 

 8. Arequipa, Peru 
Leave it to the bloggers to go to Machu Pichu and opt for Arequipa instead. The town recently opened new hotels that blend luxury and historical colonial architecture, and its pristine parcs make for a relaxing holiday away. Outside your windows, you'll be able to admire 3 volcanos in the distance (Chachani, Misti and Pichu Pichu), and enjoy a variety of local food and wine in a tranquil, non-touristy setting. 

 9. Durban, South Africa 
Despite a thriving food scene and tropical beaches, Durban has always lurked in the shadows of Cape Town and Johannesburg. But with the unveiling of Durban's new seaside promenade, part of a $2.5 billion development designed to rejuvenate the waterfront area, the city is becoming South Africa's next cultural and coastal getaway to watch. 
 10. California's central coast, USA 
People are finally catching on: the Central Coast of California offers beauty, great food, and some of the best wines in the state. Coastal enclaves such as Cayucos, which self-identifies as "the last of the California beach towns," and Pismo Beach, still feel refreshingly low-key despite the new super-chic hotel resorts overlooking the Pacific Ocean.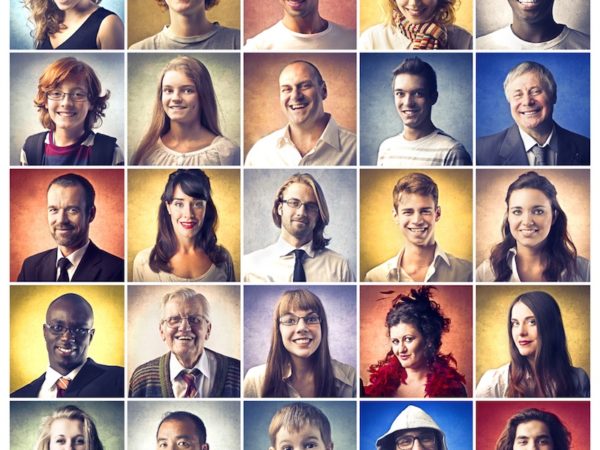 5 Elements To Promote Happiness In A Business
FastCompany published a recent article on the Secrets of America's Happiest Companies. The article compiles the results from the 50 happiest […]
the 4 Elements of Effective Recognition
One of the keys to driving employee engagement is recognition. Everyone needs to be recognized for the work they do. There are a million ways to […]