HR Calendar
March 1, 2022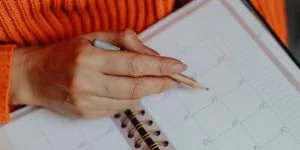 How to use it?
Each week, enter important dates :
Employees' service anniversaries
Company anniversary
Corporate activities such as your holiday party
Save it on your computer, or print it out!
You will find there:
Statutory vacations
Dates of important events in Quebec
Days to be thankful for
Inspirational quotes
Tips and advice to try
Fill in the form to receive your calendar by email.