Why You Need an Internal Enterprise Social Network
May 6, 2016
In Recruitment and Employer Brand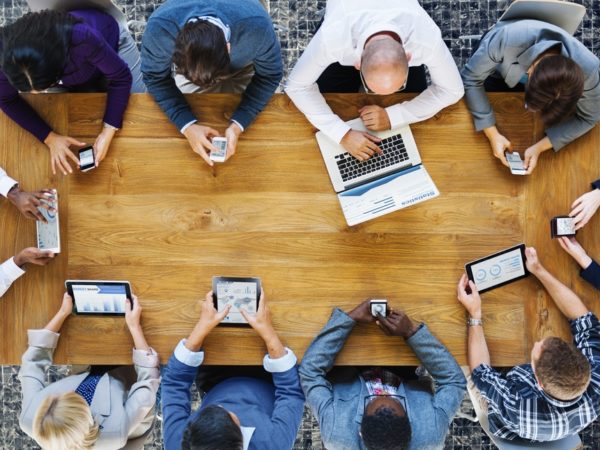 When you send an all staff email, two different scenarios are possible:
No one really feels concerned by the message, and you get no answer.
You start a chain reaction.
In the former case, you have no idea whether your message is interesting or not, and the latter case can rapidly become annoying.
If you still use emails to communicate such information with your employees, you're doing it wrong. Emails make communication more formal and don't foster team chemistry. An enterprise social network can easily solve this problem. Just like a regular social network, an enterprise social network engages users and helps them communicate with each other on a regular basis. The Altrum Peer Recognition Platform is one example. It also engages and motivates by allowing employees to track their progress in real-time on specific performance goals.
Are you convinced? Now you must know how to use this platform to get the most out of it. Here are five different contents that you can share to motivate and engage your employees:
1. PRODUCTIVITY TIPS
You've found an article that sums up your workplace vision and you would like to share it with your team? The enterprise social network is the perfect tool for work training. Post blog articles about working methods or new working tools. Ask your human resources team to write them or curate contents written by others. Your employees can show their appreciation by liking each post and can ask questions by leaving comments. Don't forget that a social network's main goal is to foster two-way communication, so invite your employees to share and participate! Ask them to share their findings and their opinions! This is a great way to take the pulse of your company.
2. EXPERT KNOWLEDGE
In addition to productivity tips, you can also share specialized contents and tag all the employees to whom it may concern. Make sure that your employees always have access to the latest information in your field. A new trend report was just published? Share it in the newsfeed of your enterprise social network! An enterprise social network like the Altrum Peer Recognition Platform also features advanced permissions that allow you to make your posts visible to certain users only. Control and reduce the information flow!
3. ACCOMPLISHMENTS
Employees of medium to large companies are often divided into teams or work units. And even though it's a good thing, it also comes with some downsides, one of them being the lack of communication between teams. You just completed a long project? Signed a new client? You've been selected by a jury? Those are all good reasons to communicate with your team on your enterprise social network. Your employees will seize the opportunity to congratulate their colleagues and share the news online and offline!
4. RECOGNITIONS AND PROMOTIONS
A recognition culture promotes performance and productivity. Encourage your employees to say thank you to each other more often! A positive behavior that is recognized is going to be repeated. A good recognition is also one that is shared publicly. If you thank your colleague in private, he'll be happy but it won't go further. By sharing a recognition on your social enterprise network, you boost the impact of your message! Everyone at the office sees the contribution made by the employee. It is motivating and engaging for all your staff!
5. INDUSTRY NEWS
Do you do a media monitoring of your industry? It is important that your employees stay abreast of the latest news within your industry, but also of changes with competitors. The enterprise social network is the perfect place for sharing that content. Encourage all employees to be on the lookout for news, to share their findings and to leave comments. You will only stand out from the crowd if you know what the crowd is doing.
6. SOCIAL ACTIVITIES
You're organizing a team building activity? Promote the event with your enterprise social network! Create a blog post to boost the event or to give more details! You can also post pictures of the event or even assess your employees interest with the survey tool.
to explore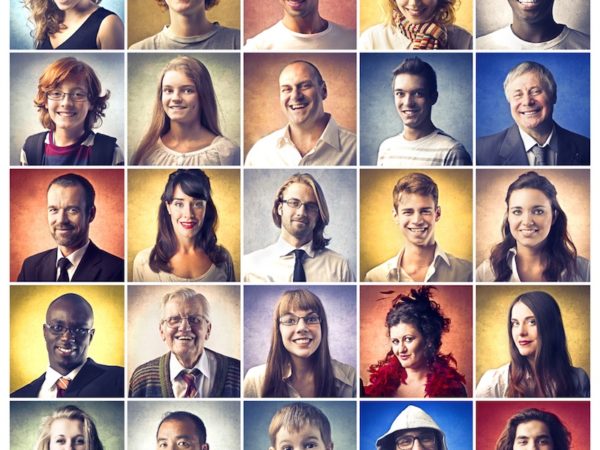 5 Elements To Promote Happiness In A Business
FastCompany published a recent article on the Secrets of America's Happiest Companies. The article compiles the results from the 50 happiest […]
the 4 Elements of Effective Recognition
One of the keys to driving employee engagement is recognition. Everyone needs to be recognized for the work they do. There are a million ways to […]