How to Create a Personalized Trophy in 3 Easy Steps
December 6, 2018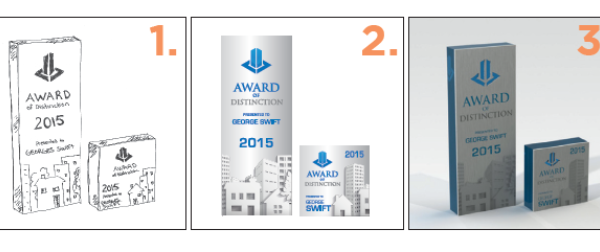 Our trophies, awards and plaques are designed with care to honor the accomplishments of your employees and the contributions of your partners. From the brilliance of crystal to the warmth of wood, our wide array of materials allows our craftsmen to create meaningful, memorable awards that will truly move their recipients!
1. Understanding your needs
Tell us about your project! Understanding your company, like the purpose of the award, who the recipients are, and the culture of your organization will help our design team come up with ideas that inspire you.
2. Design
We will send you design ideas within 2 business days. We use top of the line 3D modelling softwares so you can visualize your future award accurately. Using your feedback as a guide, we will make adjustments until you are completely satisfied.
You can have as much or little involvement in the design as you wish! Our team can take the creative reins and make suggestions from a blank slate, or we can follow your creative lead.
3. Production
As soon as a design is approved, we will begin production and ship your awards within 2 weeks.
Ready to begin your project? Contact us to get started!
to explore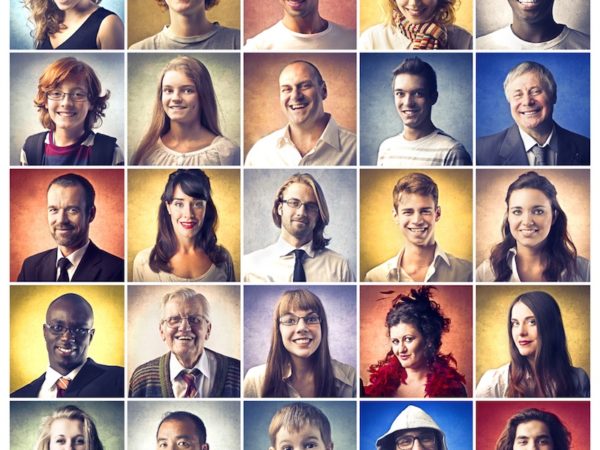 5 Elements To Promote Happiness In A Business
FastCompany published a recent article on the Secrets of America's Happiest Companies. The article compiles the results from the 50 happiest […]
the 4 Elements of Effective Recognition
One of the keys to driving employee engagement is recognition. Everyone needs to be recognized for the work they do. There are a million ways to […]