5 tips for an unforgettable awards presentation
June 6, 2018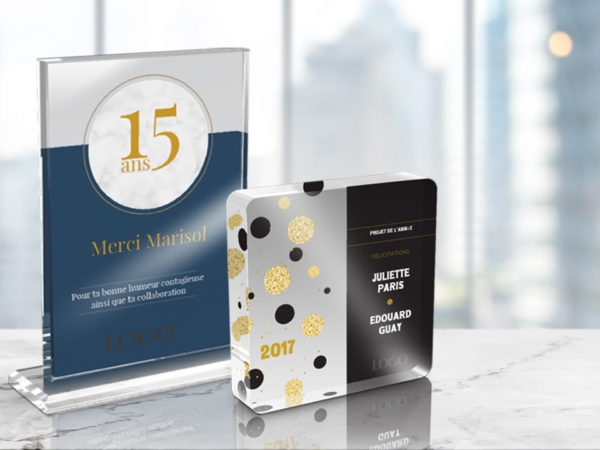 There is nothing like an award to make a lasting impression and inspire people.
Here are some tips to make the awards presentation memorable for the recipient.
1. Customize the awards
Personalization multiplies the impact of your gesture on the recipient. A short text that embodies the milestone, a few qualities about the person or an image that represents the accomplishment can go a long to make the award unique and meaningful!
2. Choose the right settings
Determine the ideal moment based on the recipient's preferences. Some people love the attention of a crowd, while some prefer to be recognized in informal settings. If you are recognizing an important milestone, consider inviting key partners or people who are particularly meaningful for the recipient.
3. Choose wisely who will gift the award
Choosing who will give the recipient their award should not be left to chance. Choose someone who knows the recipient well, who is agile with words, and make sure the message they plan to communicate is authentic.
4. Share memories
Take a moment to reflect upon the recipient's contribution. How did they distinguish themselves? What character traits contributed to their success? Evoke a few meaningful memories and share them in a card or a speech.
5. Immortalize the moment
End with a sincere thank you, a firm handshake, and perhaps also a picture to immortalize the moment. It can be professionally done in front of a step-and-repeat, or simply a candid phone picture taken on the spot.
The quality of your delivery can make a big difference, pair these 5 tips with an Altrum award and you are sure to make the recipient shine!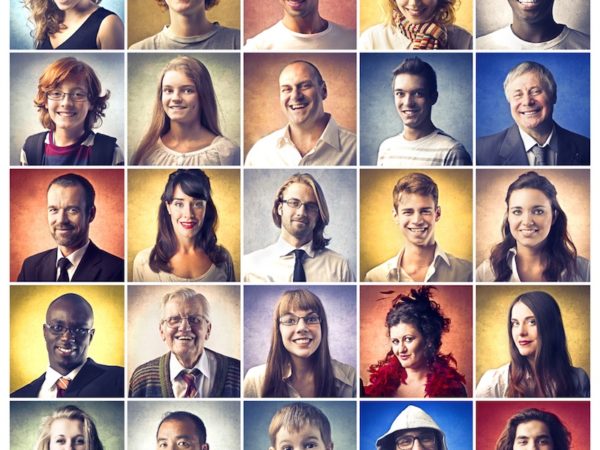 5 Elements To Promote Happiness In A Business
FastCompany published a recent article on the Secrets of America's Happiest Companies. The article compiles the results from the 50 happiest […]
the 4 Elements of Effective Recognition
One of the keys to driving employee engagement is recognition. Everyone needs to be recognized for the work they do. There are a million ways to […]