COVID-19: 5 Recognition Campaigns to Run to Motivate your Employees
March 27, 2020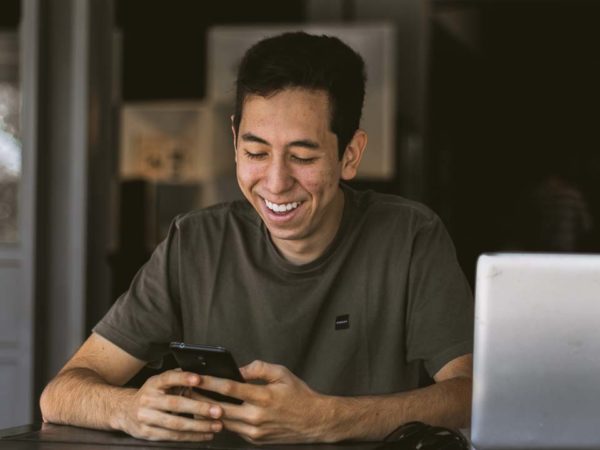 The pandemic has brought significant changes to the way we work. Office 365, video conferencing, or whichever new platform you and your team had to learn how to use, these tech tools are helping us adapt to our new reality of working together from afar. The same goes for recognition tools like Celebration: Modern mobile recognition apps are more essential now than ever to connect us all. We're seeing real-time victories on social recognition walls and the resulting likes and comments on our teammate's successes makes recognition a more inclusive experience for everyone.  
Here are a few campaign ideas you can run through a social recognition platform, like Celebration, to help keep your troops motivated and amused!  
1. 
C
orporate 
V
alues 
R
ecognition Program
In a time of crisis, it's especially important for us all to keep calm and remember what made us successful in the first place. Your values and code of ethics are key elements to brave the storm, both from a financial health perspective and to protect your company culture. What are your company values? Are there certain behaviors you wish to see within your organization to live them? The answer to these questions is a great starting point to set up the parameters of your recognition program. 
Let's take teamwork for example. If this is one of your values, you may want to motivate employees to work closer together to promote innovation to come out of the crisis stronger. In this spirit, you could give recognition to people who take time to work on cross-departmental projects, or who come up with ideas to increase sales, even if they are not in the sales or marketing department. 
2. 
"The Silent Heroes" Campaign 
In every company, there are those amazing people who work behind the scenes quietly. They don't cause a scene, don't seek attention, yet they seem to always be on their A-game and get things done. We all know these quiet forces who rarely appear in the spotlight. Does anyone come to mind? Have you personally thanked them recently? Especially in this time, do they know how much you appreciate their work? Now is a good time to recognize them! 
3. Work from Home Contest
With all people working from home during the COVID-19 crisis, social distancing feels lonely to many. However, physical distance doesn't have to stop you from letting your company culture shine! Add a touch of humour to WFH days by organizing contests everyone can participate in, wherever they are.  
Here are a few ideas you can try: 
Best & Worst WFH office setup – 

T

ake the opportunity

 to identify those who need additional material

 to be comfortable working at home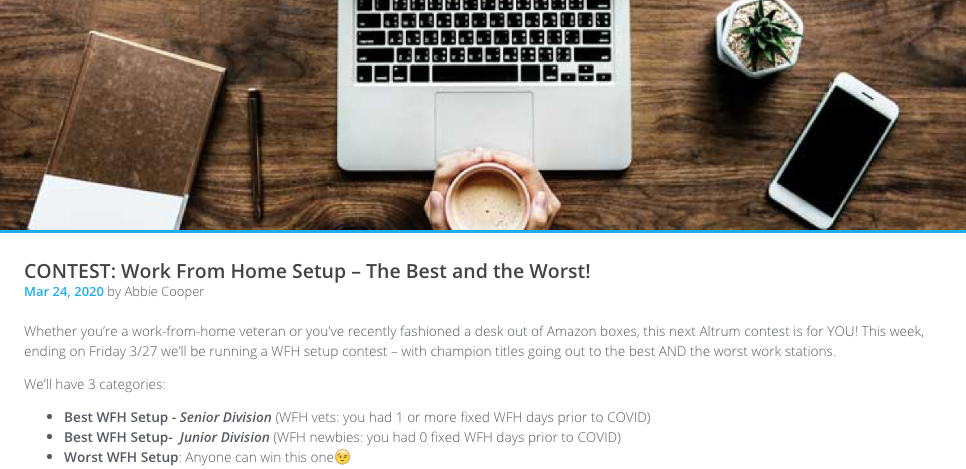 Furry colleague of the week – who doesn't love a daily dose of pet pictures?

 

Work playlist of the day – Shine some light on your aspirational DJs and help people stay focused at home.

 
4. "
Pay 
it Forward" Campaign
Create a domino effect by asking everyone who receives a recognition to give one within 12 hours. Spice it up by giving each week a theme, here are some ideas: 
W

eek 1: 

R

ecognize someone who inspire

s

 you

 

Week 2: 

R

ecognize someone who 

stays positive no matter what

 

Week 3: Recognize someone who goes above the call of duty

 
 5. Funny 
Gala Nominations
You can get people excited by having more lighthearted themes that will make them laugh and bring a dose of comic relief to your team during this period. Create a few fun categories that employees can nominate and recognize their colleagues for. A gala could be organized a few months from now to officialise the winners. 
Most fashionable WFH outfits 

 

Most creative rainbow artwork

Most likely to become a Michelin star chef

Most likely to transfer to the IT department
If you can, order trophies to give to the winners when you all go back to the office or during your gala! 
Try one of the campaigns above and share your results with us!   
Stay positive & interconnected!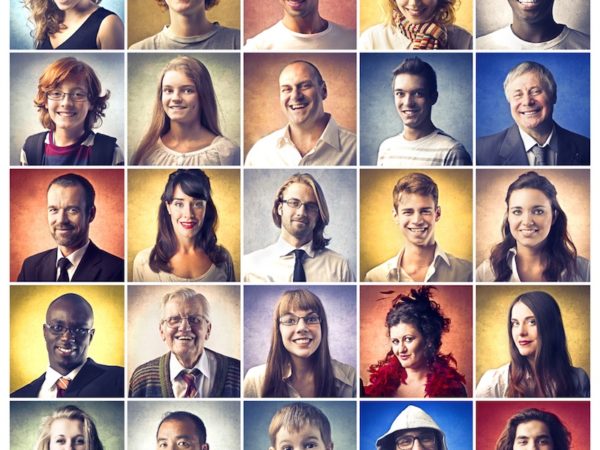 5 Elements To Promote Happiness In A Business
FastCompany published a recent article on the Secrets of America's Happiest Companies. The article compiles the results from the 50 happiest […]
the 4 Elements of Effective Recognition
One of the keys to driving employee engagement is recognition. Everyone needs to be recognized for the work they do. There are a million ways to […]