10 Tips to Improve Communication with your Employees
July 15, 2019
In Management & Organizational Performance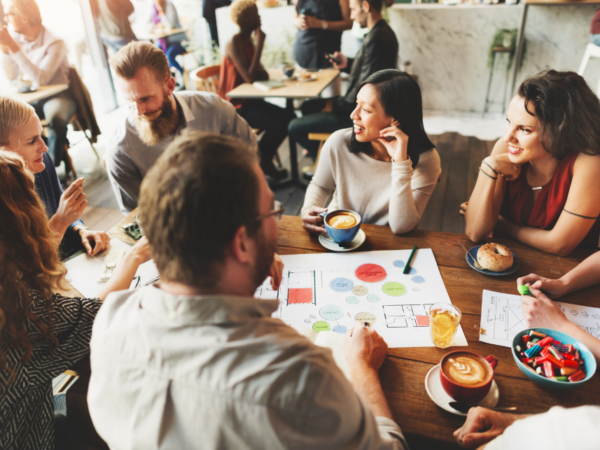 Employees attach great importance to their relationship with their superiors. According to Gallup, nearly 80% of employees dissatisfied with their relationship with their employer are not mobilized at work. Since any healthy relationship relies greatly on effective communication; there's every reason to consider it in your organizational values.
However, let us be frank: effective communication at work is much easier in theory than in practice. It requires renewed efforts, a lot of tact, and a good dose of authenticity.
Here's a little guide to creating an effective communication culture within your organization.
1. Plan out the arrival of new employees
How are your new employees welcomed to your company? To convey a strong culture where communication is valued, it is important to ensure that your new recruits feel comfortable from their very first day. For example, you can set up a 'twinning' program to maximize the integration process, organize training sessions with different departments, and plan social activities outside of office hours.
2. Organize one-on-one meetings
How often do you meet with your employees to share their performance? If the answer is once a year, it is not enough. Increasingly, employees expect to receive feedback from their employer on a regular basis. One-on-one meetings allow both the employee and the employer to discuss the issues to be improved, set goals and follow up on the progress achieved.
3. Organize open meetings
An "all hands meeting", as the name implies, is a meeting where all members of your organization are invited: Directors, technicians, trainees, etc. Forget the hierarchy, the goal is to allow everyone to express themselves freely in front of attentive ears. This is an invaluable opportunity to tighten ties and to break down the barriers between your different teams. Take the opportunity to send important announcements or to celebrate common successes.
4. Adopt an open-door policy
Some employees may not feel comfortable communicating with their supervisor. In order to promote the flow of information at all hierarchical levels and thus maximize the productivity of your organization, consider adopting an open-door policy. This type of approach that focuses on openness is particularly beneficial for team spirit and motivation.
5. Create a co-working space
The simple configuration of your offices can have an impact on the efficiency of communication within your company. Have a space dedicated to teamwork to stimulate motivation and productivity and to promote exchanges.
6. Implement an internal communication platform
A communication tool allows you to stimulate your teams with incentive campaigns and peer recognition. From such a platform, employees can attest to their gratitude to their colleagues, access information about their development, accumulate points, and then exchange them in an online store.
7. Promote access to information
Make sure your processes, work methods, and tools are documented and backed up in a secure location. The relevant information must be well classified and readily accessible so that everyone can easily access it.
8. Establish regular status meetings
Status meetings focus on project advancement. They allow everyone to share the current status of ongoing projects, their needs, and the problems to be overcome. When planned on a timely and regular basis, they become an ideal opportunity to reorganize the distribution of projects and maximize teamwork.
9. Celebrate all accomplishments
Recognized employees are more motivated and willing to work well as a team. By celebrating every small victory, you establish a great foundation for healthy and effective communication.
10. Organize social activities or conferences outside the office
The current between you and your employees is much more likely to be smooth if your relationship relies on trust. When you are outside the office doing something other than working, you probably drop your professional mask. This kind of situation is particularly conducive to the creation of authentic links.
Enjoyed our advice?  Contact our Client Solution team to learn more about the tools and recognition programs that can help you inspire employee engagement.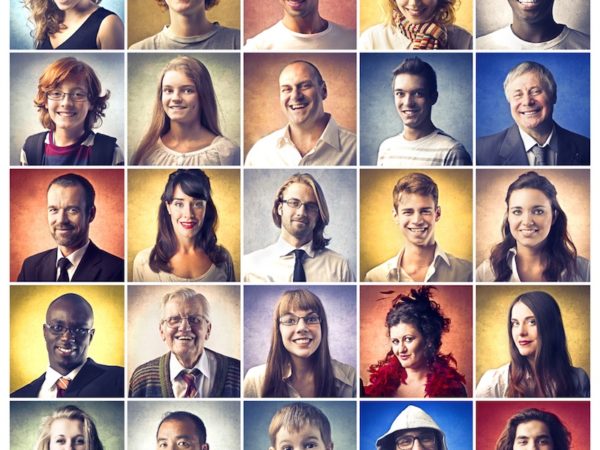 5 Elements To Promote Happiness In A Business
FastCompany published a recent article on the Secrets of America's Happiest Companies. The article compiles the results from the 50 happiest […]
the 4 Elements of Effective Recognition
One of the keys to driving employee engagement is recognition. Everyone needs to be recognized for the work they do. There are a million ways to […]