10 Original Activities to Foster Team Spirit at Work
October 1, 2019
In Management & Organizational Performance The benefits of strong team building at work have long since been proven. A welded team is more efficient, more productive, and above all, more fulfilled.
Team building activities aim to create links between employees, allowing them to laugh, learn, put their egos aside, and see each other in a new light. If you are a Manager with new employees or employees who would greatly benefit from better team bonding, these original team building activities are for you.
1) Game of "Bubble Soccer"
Have you ever seen these giant and transparent bubbles to put on, where only the feet and legs are cleared? Players who wear these protective bubbles face each other and can collide, plunge, fall, and rise without any fear of injury. It is an ideal activity to stimulate laughter in a light and relaxed atmosphere. Several companies offer rental services, and may even offer lunch or a snack after the game.
2) Bowling Tournament
While bowling is often presented as an individual sport, it is also very popular as a team activity. It is an easy-to-organize outing, requiring only the reservation of the aisles and minimal explanations. You can bring competitiveness to another level by promising a prize. And why not award your prizes at a gala at the end of the evening? It would be a great way to end the day on an even more positive note.
3) Climbing Course
Climbing (on rocks, on ice, or indoors) is an extreme sport that is not suitable for everyone, we agree. However, we could not dismiss it from this list, since its advantages are undeniable. While the climber is experiencing a moment of intense stress, they must fully trust their insurer if they want to carry on and achieve the goal. This ability to trust despite feeling stressed is an incredible quality to have for succeeding at work.
4) Improv Class
Improv is a fun activity that can promote communication and creativity among your employees. It encourages participants to explore a range of emotions, to set aside their ego, and to play, simply. If you have some timid employees, improv might be just what they need to get out of their comfort zone. Several organizations offer introductory courses for corporate improv.
5) Creation of a Mural
The idea behind the creation of a collective mural is to allow everyone to come together to create a new form of work. Artistic talent levels can vary, but the end result is always great. The mural can be painted on one of the walls in your office or outside the building. A mural is a good way to leave your mark and create new memories with your team.
6) Personalized Quiz Games
To organize a personalized quiz, you will need a bit of preparation. Before you begin the game, consider sending a short poll to your employees to collect personal information, such as hobbies, travel, achievements, etc. You can then use these answers to create quiz questions. This activity allows everyone to spend a playful moment getting to know each other better.
7) Rally
A rally is an ideal opportunity to bring your employees to open up to the world around them. Often organized outdoors, this activity is about teamwork and encourages members of the teams to pool their knowledge to solve puzzles.
8) Cooking Challenge
This form of cooking workshop promotes teamwork, creativity, and a sense of accomplishment. By asking your employees to create a recipe based on certain defined ingredients, you are pushing them to share tasks and to show creativity in times of high pressure, because after all, the clock is ticking!
9) Clue Themed Dinner
Murder and mystery games combine all the key elements for a successful activity. As a team building activity, it promotes collaboration and creativity, while offering a good dose of mystery and competitiveness. There are hundreds of themes and scenarios that you can use. You can even create a murder and mystery game based on a theme related to your industry.
10) Volunteering Day
The benefits of volunteering are multiple. Not only does charity stimulate a sense of feeling good, but it also contributes to advancing society. Choose an organization that is important to you or that is aligned with your company's values.
To maximize the team building experience, try to balance each of the teams by putting more competitive people with less competitive ones, new employees with more experienced ones, older people with younger ones, etc.
Do you have any other team building activity ideas that have worked well within your company? Share them with us in the comments.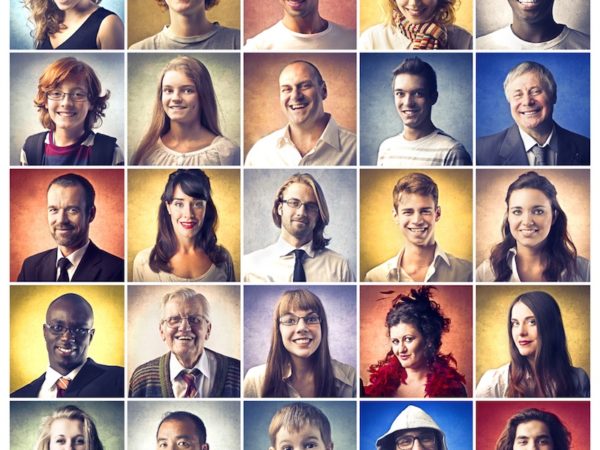 5 Elements To Promote Happiness In A Business
FastCompany published a recent article on the Secrets of America's Happiest Companies. The article compiles the results from the 50 happiest […]
the 4 Elements of Effective Recognition
One of the keys to driving employee engagement is recognition. Everyone needs to be recognized for the work they do. There are a million ways to […]