Why Order Deal Toys?
September 2, 2021
In Celebration / Ceremonies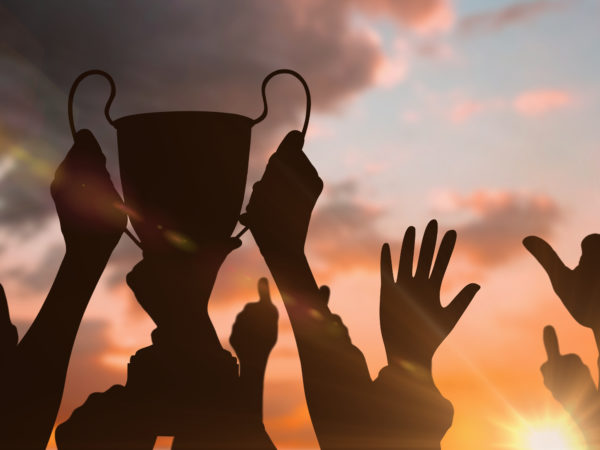 Wondering Why You Should Order Deal Toys?
To understand the importance of deal toys and why to order one, we would first like to reflect on the origin and evolution of this celebratory institutional practice. Deal toys, (also known as financial tombstones) are an honorary banking tradition that dates back to the 1960s. Traditions are important as they form group bonds and connect generations. Receiving a deal toy gives you membership to a unique and private club, and once you're in – you're in.
Prior to the founding of deal toys, financial closings were announced in column width newspaper ads, without any illustrations. These announcements quickly became the format that company firms and banks used to publicize successful closed financial transactions. The 60s and 70s was what inspired law firms and banks to begin immortalizing said ads through the creation of Lucite, (acrylic) slabs that encased them, which we now call deal toys or financial tombstone.
Fast forward to present day, the industry has evolved to become one of the most inspirational practices of client and employee celebration. Bringing together advanced technology and creativity (like 3D printing), to create original designs that reflect the client and deal has become the way transactions and deals are commemorated. But above all else, deal toys are a unique symbol of success and recognition, that keep delivering value to you and your clients post deal closings.
Here is why and when deal toys are important:
1. Employee Recognition
When you are awarded with a unique and tangible award like an Altrum made deal toy, you are being thanked, celebrated and appreciated for all your hard work and dedication to achieving successful results. This recognition extends beyond the deal, as it serves as a reminder that illustrates who you are and what you can do.
2. Client Assurance
When your client visits you in your office and they look up to see your deal toy, you are ultimately already illustrating to your client that you are a success driven professional that can deliver results. Clients find comfort and know they are in good hands when they see your deal toys, and in other words achievement awards.
3. Personal & Professional Marketing
When you have a conversation piece like a customized deal toy displayed in your office you are marketing yourself and the client brand. Deal toys are a tool for self-marketing and promotion on your work ethic and commitment. Clients also have the benefit of marketing with a deal toy as they are showcasing their business' evolution.
4. Relationship Building
When a deal is finally complete a deal toy is a perfect token of appreciation that honors the time that was spent with the client and on the deal. An Altrum made deal toy reminds clients of your work together long after the deal is done by commemorating the moment, which capture the key elements that solidified the partnership to complete the deal. A deal toy builds a personal connection with your client, which helps generate future business.
5. Status & Morale
When you spend enough time in the game it is inevitable for you to develop a track record, deal toys help memorialize your wins – physically. What better way to build a reputation than by collecting lifetime mementos of specific achievements? Deal toys serve as public and personal reward that bring awareness to your successes.
6. Team Camaraderie
When you work on a team that puts in true, success driven effort, Altrum designed deal toys are an unmatched memento for its celebration. Deal toys create team bonding through embodying the time spent and invested of everyone who worked on the deal, and of course congratulating the team on a job well done – together!
7. Personal Competition
When you are looking to your future deals to come, deal toys can be used as a healthy form of competition for yourself. Deal toys can motivate you to strive to do better or more from your past deals and transactions. Deal toys can be used as driver for next big win!
Value of Tangible Awards – Deal Toys
Nothing compares to a commemorative celebration quite like an Altrum deal toy. Deal toys or financial tombstones are a physical, tangible, honorary and note-worthy art piece when seen on display – and it is that which can truly only relate to a deal. It is your badge of honor.
Achievement awards and in this case deal toys, have the power to shape our behavior. Deal toys increases your motivation, produce inspiration, create bonds and ultimately fuel your productivity. But don't just take it from us, renowned economist, Bruno Frey also states:
"When people are given an award, in general they are likely to work better, to be more engaged, to have, as we say, higher intrinsic motivation."
If you would like to learn more about the value of gifting awards versus giving out cash bonuses on successful transactions and closed deals, read our article Awards VS Cash: Which has more impact on motivation?
Ready to order a deal toy?
Check out Altrum's deal toy gallery for projects we have made for our clients in the past to spark some design ideas. In the gallery you will see some classic designs, themed deal toys and notable recent projects.
Reach out to your designated Altrum Sales Executive (or contact us to set you up with one) with any design ideas and inspirations you may have in mind for your deal toy project. You will always have the same dedicated Sales Executive ready to work with you. Altrum's Sales Executives will take the time to get to know you, your company, and your deal toy preferences so your projects needs are met and satisfaction guaranteed.
You can find Altrum's 4 step process guide to help outline timeline and expectations when submitting a project to production. Altrum's 60+ years of business and experience, has not only ranked us as leaders in the industry, but also well versed in client queries and pain points. Our Account Managers are there to help ensure you have a smooth and hassle-free experience, each and every time. That is our Altrum promise.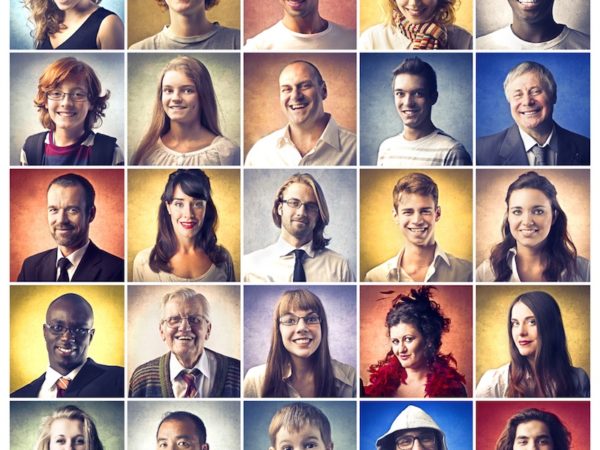 5 Elements To Promote Happiness In A Business
FastCompany published a recent article on the Secrets of America's Happiest Companies. The article compiles the results from the 50 happiest […]
the 4 Elements of Effective Recognition
One of the keys to driving employee engagement is recognition. Everyone needs to be recognized for the work they do. There are a million ways to […]