How to Plan a Great Closing Dinner
November 19, 2019
In Celebration / Ceremonies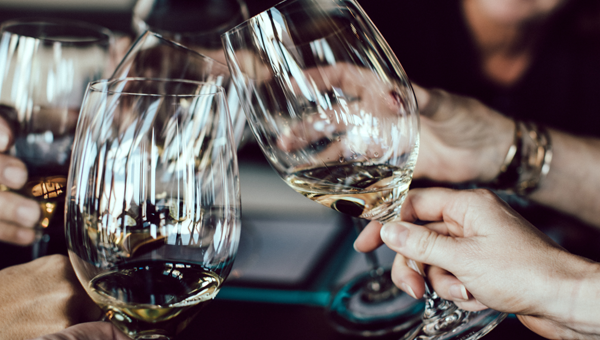 If you've been tasked with planning the closing dinner, we've got you covered!
What better way to celebrate your closing than getting everyone together for a meal? Closing dinners are a fun tradition in the investment banking world to officially mark the end of a deal, present the deal toys, and thank your client for their business. Plus, you'll get a much-needed night off with your colleagues to blow off some steam. 
Whichever restaurant you pick, make sure it meets the following criteria: 
Has a private room or secluded section big enough for your group: You'll want to make sure you get some privacy if your MD wants to make a quick speech, and you don't want your clients to be bothered by other patrons trying to squeeze around your table. 

 

Has an extensive wine list: 

Is

 

there 

anything worse than the look of disappointment on your MD's face when 

they

 can't find a wine that meets 

their

 

standards?

 Neither can we. 

 

Festive ambiance: Finding the right dosage of chic and fun is key. 

While a

 lot of restaurants offer an exquisite menu

, b

e sure to pick one that isn't overly formal. The atmosphere should be relaxed enough so that everyone is comfortable laughing and 

celebrating.

 

Flexible menu options: 

A tasting menu is a great option for a big group. 

That being said, chances

 are you'll have a few people at your table who will need to stray from the chef's plan. Make sure the restaurant has a backup menu for vegan or gluten-free guests, or order a-la-carte to make sure everyone can choose what suits them. 

 

Consider your team's preferences: Is dinner the main event, or just a prelude to the night ahead? Going off the beaten path to an exclusive farm-to-table restaurant in the countryside can be a 

memorable 

experience

 if you're with a group of foodies

, 

while a 

supperclub

 may be better suited if the second act of the night is equally important to your group.

 
As a side note, think about what you'll be doing with the deal toys. Sometimes, it's best to only bring the sample unit to your closing dinner and send the rest of them directly to your clients' office so that they don't have to carry them all night. 
If you're still having a tough time narrowing down some locations, worry not. We asked some of our clients where they'd suggest.  
See below for a list of banker-approved restaurants for your next closing dinner: 
New York, USA 
The banking capital is busting with great chefs and venues for closing dinners. For steakhouses – Keen's, Wolfgang's, Quality Italian, and Peter Luger are worthy establishments. If you're looking for locations with cool private rooms, try Maialino for Italian, Dirty French or Gabriel Greuther for exquisite French dishes, or Blue Hill for an upscale farm-to-table experience. If your VIPs are worried about being spotted, Vaucluse has a separate door to access the private dining area. For fun and lively options, consider Catch, Buddakan or the Clock Tower. 
London, UK 
You can dine like the kings and queens in London. Berry Bros & Rudd is a fantastic option for your guests to enjoy a selection of wine from the company that has been supplying the Royal Family since the reign of King George III. The Ned also offers lovely dining experiences: consider its grill (Lutyens Grill) or its upscale British restaurant (Millie's Lounge). If your guests are coming from out of town, they may appreciate the panoramic view from City Social or Aqua Shard. For a livelier supper experience, Hakkasan or Nobu are sure to offer a festive atmosphere. 
San Francisco, USA 
If you're celebrating on the west coast, there's a few Michelin-star restaurants you can try: Birdsong for local dishes in a cozy yet upscale setting, or Gibson for a contemporary menu in a swanky spot. Boulevard is a great option for a high-energy room, and EPIC steakhouse is unbeatable for the view. Also consider Mourad, Benu and Luce for creative menus by highly praised chefs.  
Frankfurt, Germany 
The continental financial hub certainly does not lack in fun and festive options. Try Zanzakan Supperclub for Asian-inspired dishes, Ivory Club for a classic white tablecloth dinner, Gustav for high-end German dishes or Moriki for Japanese. As far as steakhouses, M-steakhouse and Miller & Carter will not disappoint!   
Mexico City, Mexico 
Mexico City is a foodie's dream come true with many exquisite dining experiences to entertain your business partners. Try Limosneros for an upscale 6-course taco tasting menu, Rokai for fresh sushi made with locally sourced fish, or Harry's Masaryk for steaks. While Monte Cristo is not located in the city center, it will be sure to wow you with its local dishes and one-of-a-kind setting.  
Montreal, Canada 
Montreal is well known for its restaurant and nightlife scene, making it a great city for closing dinners. Chasse et Pêche is a classic banker hang-out spot you can never go wrong with. Other great options include Park for sushi, Barrocco for Italian and Chuck Hughes' Garde Manger for locally sourced seafood delicacies. Naturally, no Montreal list is complete without mentioning Joe Beef for a steak dinner. 
More cities coming soon!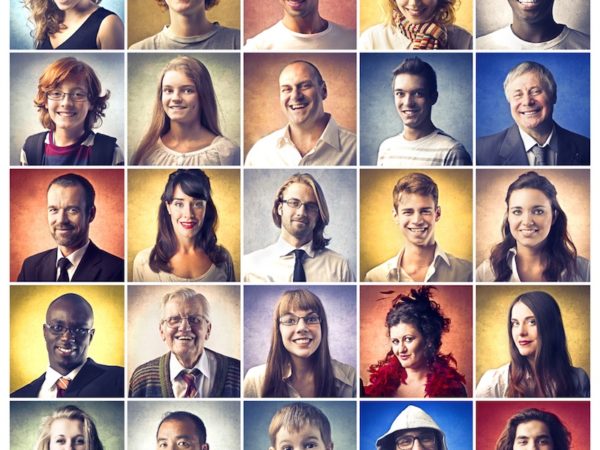 5 Elements To Promote Happiness In A Business
FastCompany published a recent article on the Secrets of America's Happiest Companies. The article compiles the results from the 50 happiest […]
the 4 Elements of Effective Recognition
One of the keys to driving employee engagement is recognition. Everyone needs to be recognized for the work they do. There are a million ways to […]