Groundhog Day
Portfolio
November 2, 2018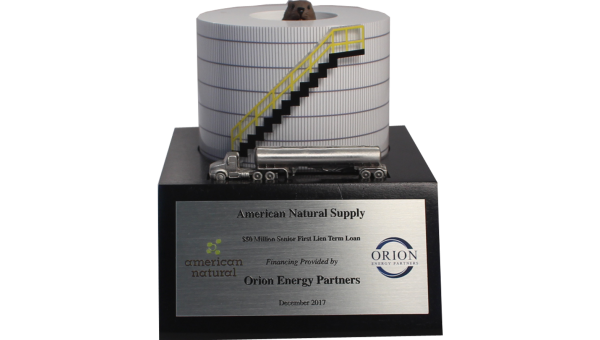 American Natural is a Pennsylvania-based firm focusing on the local communities it serves — whether through its commitment to providing access to cleaner, more economic fuel and healthier food suited to today's modern consumer.

To celebrate a recent deal, the company wanted to incorporate 3 symbolic elements to their deal toy.
The first element was a truck, to depict one of the company's main area of business; oil transport. The truck is a replica of the company's actual vehicle, built in pewter, and placed prominently on top of the deal toy base.
Secondly, American Natural owns storage facilities for retail segment of its business. The client was hoping to see a storage tank incorporated into the deal gift, which the Altrum created using Lucite, and added a custom 3D staircase to the side.
The company is located in Punxsutawney, home of Punxsutawney Phil, the groundhog that inspires Groundhog Day nationwide since 1887. Thus, the mascot had to be included in the design for a touch of patriotism! We can see his head pop out of the middle of the storage tank.
The client was very excited that all elements were incorporated so harmoniously in the design from the get-go! Each element was detailed, and well thought of to maximize the impact and symbolic value of the deal toy.
Winter Wonderland Deal Toy
Our client was looking to celebrate a deal for a Utah-based ranch and distillery. The property is known for its luxurious amenities and splendid […]