How to Create Custom Acrylic Deal Toys and Financial Tombstones to Impress Everyone
July 7, 2021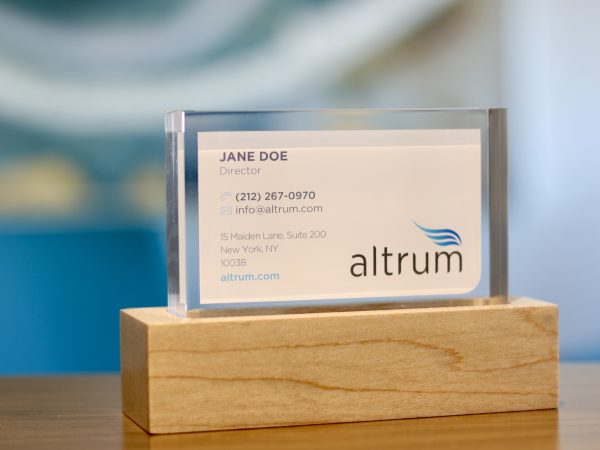 Creating custom acrylic deal toys is a part of your everyday life (or work-life at least). We work day in and day out to make sure that the process is as seamless as possible for you. Our goal here is to teach you a bit more about acrylic and why it is a great option for you to work with for your next custom financial tombstones. We'll discuss why it's such a great material to use, how you can customize, and 4 simple steps to help you and your team order the perfect set of custom pieces.
First, why choose acrylic for your deal toy
This is an easy one! While there are many reasons, we'll share a few. First and foremost, it is our most malleable of materials. Therefore, acrylic is the easiest to customize your deal toy. Not only is it easy to create unique and creative shapes out of this material, but acrylic is also able to take any color you can think of. Do you have a specific pantone color needed? We can mix this into the material; easy as that! This isn't always possible with materials such as crystal or wood for example.
A second reason we suggest using acrylic for your financial tombstones is the weight
This will come into play when ordering many deal toys. We have to take shipping into account when there are many pieces to your order. Think about it: weight is one of the main factors that goes into the cost of shipping. What will be lighter, acrylic or crystal? If you guessed acrylic, you're right!
One last reason we'll leave you with is that custom acrylic deal toys are embeddable
Is embeddable a word? Not sure, but we'll roll with it! At Altrum, we're known for many things: creativity, trust, our technology, etc, but one of our favorites is our business card embedments. This is such a hit with you bankers. We take your business card and embed it into a slab of acrylic. This creates a time sake for you that will last a lifetime. Get one for every promotion, every role, etc. want to get one for mom and dad to show them your success? We do that too!
Should you customize your acrylic financial tombstone?
The answer here is always yes. Creating a custom tombstone gives you so much room for highlighting the work that you've done. Whether you highlight the deal, or simply the project name, you'll want your recipients to look over at their acrylic deal toy and remember exactly what deal it was they received that for.
A few ways to customize your acrylic deal toy:
Logo – It's always a safe bet to go with logo-themed designs.
But take it to the next level: as mentioned earlier, you can go as far as having the exact Pantone color of a logo mixed into the color of the acrylic. At our office, we have a color specialist ready to mix any color you desire.
Project Name – have an interesting project name for this transaction?
Let's create some designs around that! We know sometimes the project codes/names have nothing to do with the transaction at hand, but that's what can make this deal toy unique.
Embed – Have an item or document that was significant throughout the deal?


Ask us about our embedment process and we'll see if we can embed that item into acrylic for you.

Sound or lights? These are different ways to make your acrylic financial tombstone stand out.
Ask us how you can incorporate any of the above and we'll send you some ideas.
4 Steps to Create Your Custom Acrylic Deal Toy
We've created a seamless 4 step process to ensure that your custom deal toy is delivered to you in a seamless fashion. Upon taking you through the 4 steps, you can expect the deal toy you envisioned to be delivered right to your doorstep.
As a foreword: our standard turnaround time is anywhere from 6-8 weeks. If you need it quicker, there are always solutions. Just let us know up front!
1. Initial Designs
The first step is to discuss your project with your designated Altrum representative. We'll have a quick conversation with you about what you're looking for, your team's preferences, any deadlines you might have, quantity and budget. Then, within 48 hours, we will send you 3 initial mock-ups and quotes as a starting point.
2. Adjustments
From there, based on your team's feedback, we like to say that you should allow yourself another 2 or so weeks to sit with the designs: allow your team members to look and give feedback. Essentially, this is your team's approval time.
3. Prototype (optional)
While we always recommend a prototype, this part is completely optional. This would simply be item number one of your order where you can hold it, pass it around, and make sure all text and deal toy is exactly how you want it.
4. Final Delivery
After your final approval, your order will be produced within 3 weeks. We can deliver in whichever way is easiest for you: ship to an office, a closing dinner location, or individually drop ship to each recipient. 
Need Inspiration for Unique Shaped Acrylic Financial Tombstones?
To gather inspiration for your next custom acrylic deal toys, we've got a few options you can browse through. We have our online catalog you can download. In addition to that, we have our gallery on our website! But of course, if you have ideas in mind, all of our designs are complimentary. So reach out and we'll make your deal toy ideas come to life. 
To sum up: using acrylic for your custom deal toys is a simple way to take customization to the next level! With our 60 plus years of experience, we can take your transaction and create a physical embodiment of that project. 
With our incredible sales team, art and production teams, and advanced technology, we just know you'll be blown away by what we can do.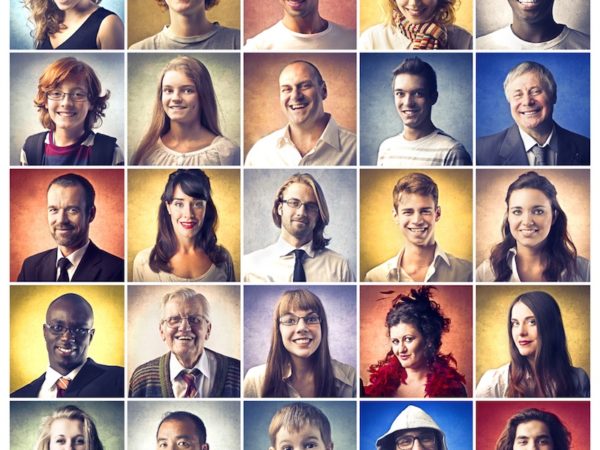 5 Elements To Promote Happiness In A Business
FastCompany published a recent article on the Secrets of America's Happiest Companies. The article compiles the results from the 50 happiest […]
the 4 Elements of Effective Recognition
One of the keys to driving employee engagement is recognition. Everyone needs to be recognized for the work they do. There are a million ways to […]