How to Choose a 5-Star Deal Toy Company: 4 Key Things to Remember
May 27, 2020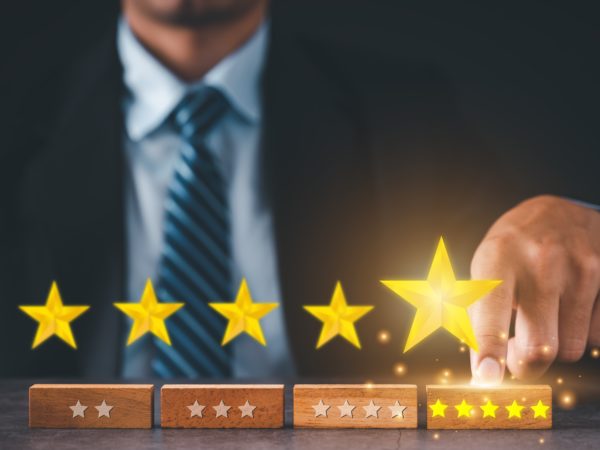 You're in the market for a unique financial tombstone design. Your hard work has finally paid off and you are closing the deal with celebration! Everyone knows no financial deal closing is complete without an Altrum deal toy, (also known as the financial tombstone). If it's your first time and wondering where to begin and what to look for, tune into this quick guide to get you going in the right direction. Alternatively, if you have ordered deal toys before but still curious to learn why Altrum is the preferred creator and supplier of deal toy celebrations – keep reading!
There are plenty of details that affect how your deal toy turns out. Time and money are the defining factors of course – imagine a company that can meet your every need on that point! Then there's a bit more to consider like the materials and creativity. But really to have a genuinely memorable and knock-out designed deal toy – the factory and its machinery are critical as well. Many of these factors often get overlooked throughout the ordering process. But not to worry – Altrum is here to explain what matters, why and when.
Here are the top 4 factors to consider when choosing a creator to make your unique financial tombstone designs come to life:
Creativity and Design
Factory and Manufacturing
Un-Matched Customer Service
Experience and Trust
1.  Creativity and Design 
There is a powerhouse of 45 of the best in the industry artists and designers who make up the Altrum art team worldwide. Their breadth of creativity to concept ideas has brought thousands of our clients in awe and satisfaction. Not only is our art team strong in art drafting and creation but their dedication and drive to bring your ideas to life and even develop from scratch is unbeatable.
A successful and thriving deal toy company, is one that invests in their art team. Altrum is a company that has grown to prioritize creativity and design as a key selling point of our products, and we are known as the art makers and design creators.
Altrum's Visionary Artists
Focusing on detail leads to dynamic material selections – Altrum's artists can shape, mold and produce an original and authentic deal toy to commemorate your successful financial transaction.
Our team of creative artists come with a knowledge base and background from some of the best art schools in the country. In addition to a multitude of strong suits that make each and every one of them unique and highly skilled. Altrum's artists seek creative inspiration and development in every aspect of their lives. Their creative visions spark from attending cultural events and visiting various art organizations/institutions to working on independent projects outside of Altrum as well! Check out some of our talented artists and their work – Meet Our Altrum Artists!
Altrum's Online Store – Quick to Order Designs
In addition to custom projects that are created from scratch, with your unique company branding and design ideas, Altrum also offers an exclusive collection of financial transaction deal toys on our online store! This option is great if you are looking for some traditional shaped pieces and making small quantity orders. All of our awards and deal toys can be customized online by you with text, imagery, and logos.
2.  Factory and Manufacturing
When it comes to quality and the fine details – the factory is key to getting you the results that you not only expect but also want. Luckily, Altrum is known to exceed expectations and go the extra mile. To put our money where our mouth is, Altrum has 2 state-of-the-art facilities, in Canada and Asia. Particularly, when it comes to dedication to the best-in-class, Altrum's Asia factory is based in the crystal capital of the world!
Greener Production
Additionally, with innovation in mind and social and corporate responsibility initiatives, Altrum Canada is using one of the cleanest energy supplies in the world, called Hydropower. With using water as our sole power source, we are delivering with an impact driven model to help decrease our carbon footprint and help sustain the longevity and viability of our planet. After all, Altrum is a leader in its industry, and we have found responsibility to set the standard of manufacturing and production.
To make sure we have the capacity and fast production turn around to deliver on our orders, our two manufacturing houses have become an integral part of our business and strategy. Our workforce fabric is woven with expertise and experience. From Altrum's Sales Executive all the way to our crystal polisher – we pride ourselves on teamwork and have answers to any and every question you may have to ensure your deal toy is exactly how you want it. Our on the ground production managers in the factory are even able to snap pictures or videos for you of a specific piece or technique to truly see the whole process through from start to finish.
3.  Un-Matched Customer Service
If it's your first time or 22nd time ordering a deal toy, know that Altrum's team of dedicated Sales Executives and experienced Account Managers are here to make each one of your projects and orders as seamless as possible. Altrum knows the baseline to all deal toy orders start with a budget, we are here to assure you that we work with all budgets, big or small, while still delivering the most unique and high-quality financial tombstones.
Team of Committed Professionals
Your Sales Executive, or SE is your first point of contact who is familiar with how you work and your company's guidelines. Our expertise is serving our clients by knowing what to expect and when, we also set up solutions to hurdles before they even pop up! Altrum's Sales Executives are at your disposal via email, phone, video call and face to face meetings – we do this to ensure all our customers get their questions answered and so we can gather all the information necessary to deliver on an unforgettable celebration.
Have any new hires or first-year analysts recently joined that will be handling the deal toy project? Give your SE a call to host a deal toy training session!
Your Account Manager, or AM, will oversee everything after the first initial phone call. Once you and your SE have discussed your expectations, preferences and guidelines, the SE will send all necessary information over to your AM. From there, your AM will work with a number of people from the art and production team to get you incredible designs that speak to you and your company.
It's Altrum's job to seamlessly guide you through our 4-step process and even help you come up with ideas, if you would like. The Sales and Account Manager team is not only prepared for you if you have specific design ideas or material preferences, but also if you're not quite sure where to start. They are trained to be as hands-on or hands-off as you need.
4.  Experience and Trust
With over 60 years of experience, we are at the forefront of the deal toy industry leading our business with the highest quality materials, unbeatable customer service and the most creative designs. Simply put, you'll want to put your project into the hands of someone you can trust that has proven success and experience. The deal toy industry is a niche market where Altrum has established a foundational presence and credibility to deliver tour most important celebrations.
As of 2018, Altrum is proud to have gained the trust of over 1,500 companies across 72 countries. While having produced for over 80% of the world's top 100 largest investment banks, we celebrate 10,000 deal celebrations annually. Financial leaders and experts choose Altrum as their preferred deal toy producer and supplier due to the fact that we have a long-standing reputation in customer loyalty, trust and reliability. Trust Altrum to memorialize your successful achievements and job well done with our statement making deal toys that speak for themselves.
Get in touch with us today to learn more or start a project!
Altrum's Promise
Altrum knows deal toys are invaluable and priceless as it is the reason and intention that this piece of art represents. Your deal toys should be the physical embodiment of the hard work you and your deal team put in.
Our brand promise to you is to provide exceptional customer service each and every time. We think the listed reasons above, help us help you. By keeping these top 4 factors in mind we are sure your deal toy will be memorable and exceptional! We are in this business because we love what we do! We celebrate with inspiration, and we do it in style, with class and detail. Make your recipient feel valued with an Altrum exclusive deal toy!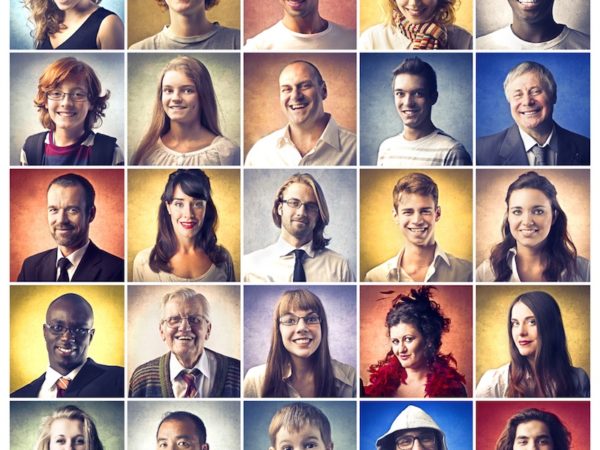 5 Elements To Promote Happiness In A Business
FastCompany published a recent article on the Secrets of America's Happiest Companies. The article compiles the results from the 50 happiest […]
the 4 Elements of Effective Recognition
One of the keys to driving employee engagement is recognition. Everyone needs to be recognized for the work they do. There are a million ways to […]