5 Books Every Banker Should Own
October 23, 2020 You're in the office after a long day of work: you glance over to your bookshelf. You see an M&A tombstone (probably a few) and some books. What books do you see? Brian Tracy once said that "continuous learning is the minimum requirement for success in any field." This quote has always stuck with us, as a company, as employees, and as everyday learners. Coasting by can only keep you entertained for so long. Continuing your knowledge is something that will help you grow; whether you're new in a career, or have been there for twenty years. 
Being in the industry, we've made friends that have taught us all there is to know about the investment banking world. We've learned what the day-to-day is like, schedules, routines, all of the above. But, we were curious as to what our clients' bookshelves looked like. So, we asked around.  
The responses we got took a good amount of time to sift through, but the benefits were worthwhile. We decided to put together a list for those that visit our site because we believe these are book and reads that will benefit many of you. Maybe you'll have some of these on your bookshelf, or maybe you're looking for a good read for the weekends. Either way, we hope you enjoy it.  
Top 5 Books On Our List
1. Investment Banking: 

Valuation, LBOs, M&A, and IPOs by Joshua Rosenbaum & Joshua Pearl
Rosenbaum and Pearl decided to put together the book they wish they had when they were trying to break into the investment banking world. The two realized while interviewing after college, that the classroom experiences were a bit removed from the real-world situations they would be put through. This book explains how to perform the valuation work and financial analysis at the core of Wall Street. They use a step-by-step, how-to approach when discussing methodology, as well as define key terms and financial processes throughout the book. The creation of this book came from wanting to give those entering the financial banking world a leg up.  
Ten years and three editions later, this book is now used in over 200 universities globally. It is used as a valuable resource for investment banks, private equity, investment firms, and corporations undertaking many investment decisions. Mitchell R. Julis, co-chairman and co-CEO at Canyon Partners, LLC, calls their book "an essential resource for understanding complex businesses and capital structures."  
2. Where is Hardo?
Where is Hardo is a funny, satirical, and self-deprecating book about life as an investment banker in New York City. The book follows Hardo on his one "day in the money" with detailed illustrations and commentary on an array of topics you can relate to, we're sure. This is the first of a full series to come and (you heard it here first) this will certainly be a collector's item in no time! There are endless amounts of pictures to look through, as well as the book being a piece of art itself. Having this book in your library will give off a very regal look.  
You might even see a few deal toys in this one! This luxury hand-bound coffee table book about finance is the ultimate gift for investment bankers and haute finance Hardos. It'll also give you a sense of exclusivity, as there are only 420 copies.
3. 

The Big Short

: Inside the Doomsday Machine

 by Michael Lewis 
A New York Times bestseller! Coming in at number three, this book tells the story about the build-up of the United States housing bubble during the early 2000s. It spotlights several of the main players in the creation of the credit default swap market that sought to bet against the collateralized debt obligation bubble and thus ended up profiting from the financial crisis of 2007-08.  
The Big Short was shortlisted for the 2010 Financial Times and Goldman Sachs Business Book of the Year Award, as well as spent 28 weeks on the NYT bestsellers list for 28 weeks. Since, it has also been transformed into a film adaptation starring Brad Pitt, Christian Bale, and Ryan Gosling. The movie went on to win an Academy Award, a BAFTA Award, and a Writers Guild of America Award for Best Adapted Screenplay.  
4. Intelligent Investor by Ben Graham
Or as many of you have liked to call it, "the bible." Intelligent Investor was published in 1948 and has since been labeled as a sacred book. Graham's philosophy of "value investing," which shields investors from substantial error and teaches long-term strategies, is something you have probably learned about. Although there have been many market developments over the years, Graham's strategies have proved their worth. Different revised editions have been made, but Graham's original text has been preserved. This book has been referred to as "vital and indispensable."  
Intelligent Investor has sold over a million copies since its publication and has been praised by luminaries such as Warren Buffett calling it "by far the best book on investing ever written." Patrick O'Kelley states that "Graham's sage advice, analytical guides, and cautionary tales are still valid for the contemporary investor." Sounds like if you ever read one book on investing, this is a good choice.  
5. 
The Essays of Warren Buffett: Lessons for Corporate America
 by Larry Cunningham
Speaking of a luminary… next up, we have Warren Buffett's essay compilation. Warren Buffett is the Chief Executive Officer of Berkshire Hathaway, a $70 billion holding company engaged in a variety of businesses. Aka, he knows his stuff. This is a book on Buffett's views, including everything from investing to management. It's a classic curated collection of his famous shareholder letters, which are arranged according to topic. Buffet himself finds that this is the book he autographs most.  
According to top investors, this is the only book you need on investing. Take it from the author himself: Larry Cunningham. Cunningham states that "the book has brought great joy to many people. Chaing lives for the better. Countless people have told of grandparents and parents giving the book as a gift to younger peoples, inspiring their college years and careers." 
6. Manias, Panics, and Crashes by Robert Aliber and Charles Kindleberger
We never expect for crises to hit. But what happens when they do hit? How should we react? In Manias, Panics, and Crashes, the authors dive into the history of different financial crises. The book, now in its seventh edition, has been revised and expanded following the latest crises to hit international markets. They discuss the concept that global financial crises in recent years are not specifically independent events, but rather symptomatic of instability within our international system.  
"The turmoil of 2007-8 reminded us only too painfully that financial crises are not confined to distant times and places. This latest edition of Charlie Kindleberger's classic study of man's serial financial follies, updated by Robert Aliber, brings the story right up to the present. A fount of wisdom not only for students of finance and economics but also for central bankers and financial market practitioners." Professor Sir Charles Bean, The London School of Economics, UK 
Honorable Mention: Dictionary of Finance and Investment Terms
With over 5000 terms related to stocks, bonds, mutual funds, banking, tax laws, and transactions, this has been a Barron's bestseller for several years as a valuable business dictionary. This book is now in its ninth edition, which has been updated to take account of new regulations and recent dramatic swings in equities, credit, and other financial developments.  
We're accounting for this one as an honorable mention because who doesn't automatically look smarter with a dictionary sitting on their desk?
Maybe Books Aren't Your Thing?
We've got a few suggestions for you too! Not everyone likes to curl up with a good book (..or academic book?) by the fire on a rainy afternoon. Maybe reading gives you a headache. or maybe you're too "on the go" to sit down and take your eyes off the road. Instead, you could always listen to audiobooks. But what about podcasts?  
With so many of constantly being on the go, podcasts have really taken over as the new commuting form of reading. Here, we thought we would include some of our favorite podcasts we like to listen to. Let us know if there are any others we should add to our list.  Check out a full list, with these included, from our friends over at Deal Room. 
Rebank
Rebank discusses the trends, developments, and difficulties that shape the future of banking. They produce short, engaging, highly informative podcasts with guests who provide an insightful perspective on the future of banking.  
Available on Apple, Stitcher, and their own website where you can download from. They release a new podcast once a week.  
Marketplace
This podcast works for anyone who is curious about current economic activity. Marketplace is a podcast that focuses on business, the economy, and events that influence them. It's a mix of both general news, as well as discusses topics about the banking industry.  
Available on Apple, Google Play, and Stitcher. Episodes are on the shorter side and post very frequently: 4-5 times a week.  
Slate Money 
Slate Money contains a weekly overview of the business and financial worlds. With 3 hosts, there's plenty to discuss! This podcast is known to be quite entertaining, but also a great resource to keep up with the world.  
Available on nearly all platforms such as Apple, Google Play, TuneIn, Spotify, iHeartRadio, Stitcher, Overcast, and more.
There you have it, folks!
There were so many other incredible answers we got and we wish we could include them all. Maybe we even start a book club? There's always an opportunity to learn more and to place ourselves in the middle of knowledge. With books and podcasts, we can easily learn more about our day to day as well as bring something new to the table for our companies.  
We would like to continue to grow this list, so if you have any other book recommendations, please send them our way. Who doesn't love to add to their bookshelf? Those deal toys need some books to keep them warm!  
to explore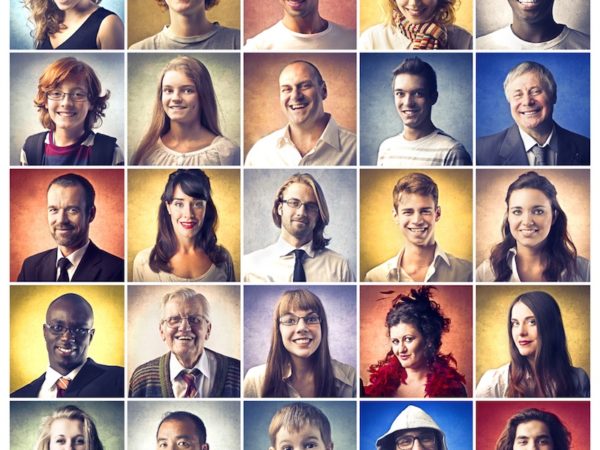 5 Elements To Promote Happiness In A Business
FastCompany published a recent article on the Secrets of America's Happiest Companies. The article compiles the results from the 50 happiest […]
the 4 Elements of Effective Recognition
One of the keys to driving employee engagement is recognition. Everyone needs to be recognized for the work they do. There are a million ways to […]