KnollTextiles Performance Awards
September 27, 2019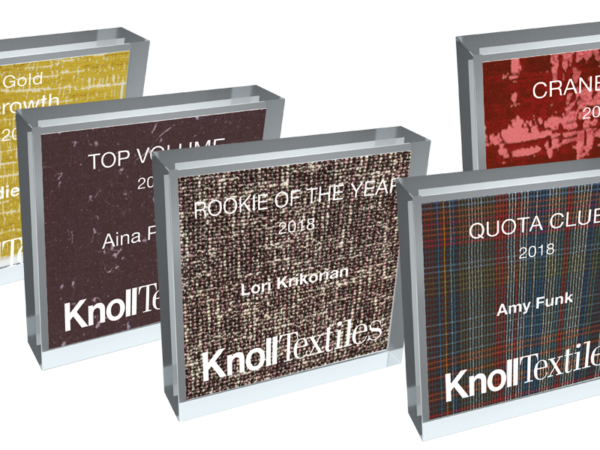 KnollTextiles
The company was founded in 1947. At the time, it was the first company to address the fabric needs of commercial interior designs. Today, KnollTextiles is one of the largest textile suppliers in North America, with products developed for healthcare, hospitality, educational, corporate, and residential interiors. 
Knoll is a modern employer that places great value on celebrating the good work of its employees. They decided to launch a creative recognition program to highlight the performance of their people. 
The Project
The goal was to create a series of sleek, modern awards that also incorporate the brand's product, and show the company's creativity. Knoll sent over swatches of their most popular textiles as a starting point. From there, the art team recreated them graphically to embed them in acrylic squares. The end result: a large-scale, acrylic fabric swatch used to commemorate employees. 
Each of the most popular color swatches were used to represent a different award; the Gold Growth award features a golden yellow fabric swatch, while the Cranbrook award sports a bright cranberry red one. The company's logo was added along with personalization for each recipient on the front.  
The Results
The client was very happy with the projects. Their employee recognition program has been running for 3 years now, and the evening always creates many memorable moments for everyone!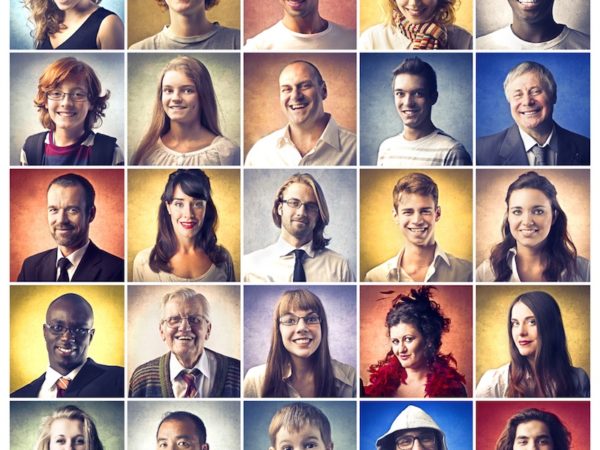 5 Elements To Promote Happiness In A Business
FastCompany published a recent article on the Secrets of America's Happiest Companies. The article compiles the results from the 50 happiest […]
the 4 Elements of Effective Recognition
One of the keys to driving employee engagement is recognition. Everyone needs to be recognized for the work they do. There are a million ways to […]