How to Flawlessly Host a Virtual Event
July 28, 2020
In Celebration / Ceremonies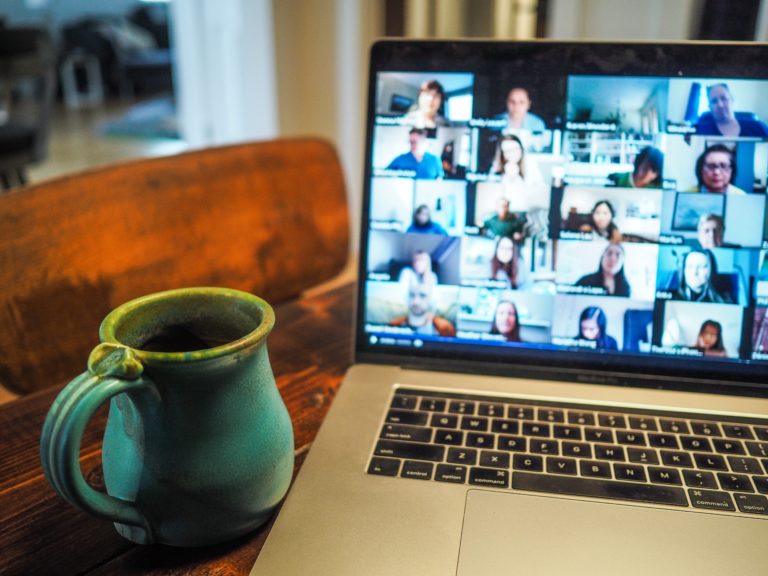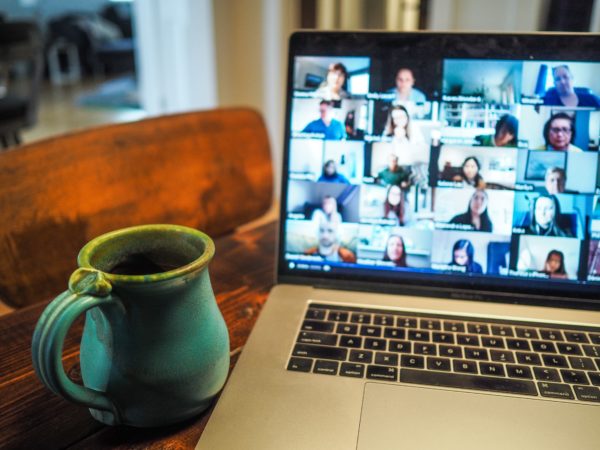 The remote work lifestyle has hit us all by storm. Here are a few ways to conduct your events virtually. Once your event is executed perfectly, send your attendees a custom corporate award!
As we have all experienced these past few months, you know that we're trying to live in a different world. We were thrown into a remote role with (some of us) having no preparation at all. It seems that this might be the new way for most businesses, or something that we should at least be getting comfortable with.   
With that being said, the topic of corporate culture comes up. How do you keep up with your usual happenings while being away from the office and strictly digital? Well, the answer is, you adapt and get creative. Not only to keep the business running but to keep your employees motivated; just because you can't see them sitting next to you, doesn't mean they're not there.  
The above reasons are why we thought it could be helpful to discuss how to host a virtual event and make sure it is enjoyed by your audience. We are speaking from the experience we have had with ours and are hoping to keep this as an open conversation. Meaning, please share with us some of your tips and tricks that have worked with your own virtual events.   
First, Virtual Events – What Are They?
A virtual event will be hosted online. While you will not all be together in a room, there are many advantages to hosting an event this way. You've most likely attended one yourself at this point. If you've logged onto a webinar, a class, or just joined a meeting with colleagues, you're one step ahead of the game! Cvent defined a virtual event as one where individuals experience the event and its content online rather than gathering in-person. They've also included some helpful tips here.
There are also a number of different events you can host/attend:
Webinar – these tend to be on the longer side. On average they are closer to the hour benchmark. Sometimes you can charge attendees to register for a webinar due to the large list of attendees the invite usually goes out to. These events tend to be for an educational purpose. Important to note that time zones might be a topic of discussion if you want to host a webinar; maybe not everyone is in your timezone.
Conference – just like an in-person conference, this will mostly be based around a discussion of some sort. Maybe a main topic up for discussion, or a lecture of some sort with a panel. These can even have breakout sessions or keynote speakers where attendees come to listen and learn and network.
Internal Event – as you can imagine, this is for company-wide meetings, training, etc. These tend to be used to share a message with an entire organization when everyone is not in the same place or timezone.
Corporate Culture Event – this is probably the most fun of the bunch. This is a virtual event that lays out an arena for you and your organization to forget about the daily to-do's and have some social time. Drinks and food are welcome. While this sounds like a social hour, there is also a goal here. Maybe to celebrate work anniversaries, hitting organization milestones, holiday party.
Virtual Events – Why?
Although we know that the world is changing around us, there are plenty of other reasons why virtual events are a thing of the present. They are extremely beneficial for many reasons. First, they allow everyone to be involved. Some companies have people in office and remote. This is a chance to have everyone in one environment. Second, whether it's a celebration or a webinar, having an event virtually allows you to record. So, if you have employees in different time zones, who might not be able to log in, this allows for them to watch on their own time.  
More importantly, they are measurable. We know the attendees are always the main focus, but it's important for you to also know how YOU did. You can see how many people were in attendance and you can also get feedback from these events. Maybe you even have a welcome form for people to log on/register. You can gather info such as city, email, their reason for attending, etc.  
Have a purpose
We know this might seem obvious, but it's important to bring up! You must define why you are there for you to keep track of the meeting and things being discussed. But you must also define why people should attend. When your audience knows what they're there for, they'll be much more likely to cooperate.  
Are you meeting to celebrate the birthdays of the month? Maybe the anniversaries? Or how about welcoming a keynote speaker to share their wisdom with the organization. Regardless, make it known! Share it with the team when scheduling, as well as sharing with partners and upper management. The more the merrier, right? 
Make a schedule
Doesn't matter if you're planning on having a 15-minute gathering for birthdays or planning on having a day-long webinar with sessions; each virtual event should have a designated schedule. This way it's harder to drift from the topics at hand. You must think, while some events might have a quieter audience, others might have an audience that would like to chat after. Who knows, what if you have a lot of questions being asked on discussions? Or maybe you'll just have team members who miss the office culture and want to catch up before/after.  
Think about leaving time for questions or setting aside time afterward to see what everyone has been up to since most of the world has been in quarantine. Your team and or audience will be very grateful to have a relaxed form of human interaction.  
Know your audience
Let's discuss who will be in attendance. You now have your purpose lined out and your host has their schedule. If this is an internal event, you'll more or less know your audience. If, for example, you're hosting a webinar for people outside of your company, maybe you won't know much about them. This is the perfect opportunity for you to send out a short questionnaire when they initially sign up.  
We mention this because different audiences will be looking for different content. Maybe your upper management group will want you to be to the point and just want the numbers. But maybe you'll be meeting to celebrate team members. Both scenarios should look, sound, and feel completely different.  
Prepare for tech troubles
We hate to even include this one, but yes… you must plan for tech troubles. Hopefully, this isn't putting any bad "juju" out into the universe, but this can at times be inevitable. While we don't have answers as to how to fix your Wi-Fi or why your audience can't hear you, we can talk a little bit about how we've jumped over a few obstacles when it comes to virtual events.  
The first piece of advice, PRACTICE. Run through the event and or presentation with 2-3 people. Make sure the slides are working the way you want and make sure you can transition seamlessly through them. Your practice audience might also have some pointers as to how to present. But most importantly, you'll be able to work out any kinks in the system and in your presenting of the content.  
Second, record your event. This is in case the worst of the worst happens: you can't figure out why someone can't log on, for example. It might not even be on you; it might be their technical difficulties. If your session is being recorded, then they won't completely miss out and you always have that crutch to fall back on if need be.    
Market your event
People can't come to your virtual event if they don't know when it is. Simple as that! While sending out a calendar invite works for most people, there are some people who might still forget. Continue to bring it up during meetings, share on your social channels, give people a call, and ask if they'll be in attendance. Whatever you decide to do, make sure you keep it top of mind with your targeted audience.  
Important to keep in mind: make sure to let people know the WHERE this event is taking place. There are so many different forms of virtual meeting spaces, and maybe your company uses multiple. Make sure to remind people where you'll be virtually meeting.  
Be Inclusive – time, location, 
etc.
So far, we've talked about the why, the when, and the where. Now let's discuss the how. How can you get the most attendees at your virtual event? Yes, marketing, but also, let's go back to scheduling. Keep this in mind because you may have people in different time zones. Also, knowing your audience helps here: when is the most popular time people can meet? Do you tend to have more people show up breakfast meetings or after the word day is done?
Corporate Awards and Gifts
What will your attendees get from attending the event? Will everyone receive something? Are you acknowledging a specific group of people at said event? What will they be receiving? There's a vast array of things you could gift, it truly depends on your budget and your audience.  
We have a number of corporate awards for all types of events. It's always a great idea to send awards to your employees who are celebrating a milestone or achieving a sales quota but let's say you have a webinar. Why not show your appreciation by gifting keynote speakers with an award for them to remember the experience. Check out our gallery and see if anything speaks to you. Have a certain idea in mind, also let us know and we can go ahead and get your ideas drafted up for you by our talented team of artists.
Since we're discussing working remotely, this is also an opportunity for us to share that we have gift wrapping and drop shipping options available. We know you usually tend to get said corporate awards at your office or before your event to gift, but adapting is key. Let us know if you'd like to send employees or colleagues awards and we'll make it happen.
Wrap up
Last but not least, you've gotten to the end of your virtual event. Nice work! There are a few ways you can log off here. After a question and answer portion (or social hour) discuss whether you need to have a follow-up or when you'll be meeting again. This is also a great time to remind anyone of upcoming events, etc. One piece of advice we do have is to send out a questionnaire or survey that helps you receive feedback. You can ask things such as what went well, what didn't go well, and gain more insight into who attended said event. This will only help you get better as a presenter but make your next virtual event even better. 
In Conclusion
If you're going to take anything away from this blog post, it should be the following:  
Think mainly about your audience: what do they want to see, hear, and take away from the event at hand. 

 

Be time conscious; focus on how to keep the audience engaged because they can log off at any time.

Practice as much as you can beforehand.

 

Prepare for the worst (obviously meaning your technology!) 

 

Corporate awards or memorable gifts are important.
We put together a handy document for you to keep handy to make sure your event is a successful one!
Give us a call and we'll get our very talented team of artists to churn out some designs that are as impressive as the group of people that will attend your virtual event. We know it can be tough to continue your usual way of working, but we're here to do what we can when it comes to recognizing your colleagues.  
And remember, we're all going through these times. You are not alone. We hope to be able to keep some normalcy in your employee recognition, celebrations, and events. We hope we can help.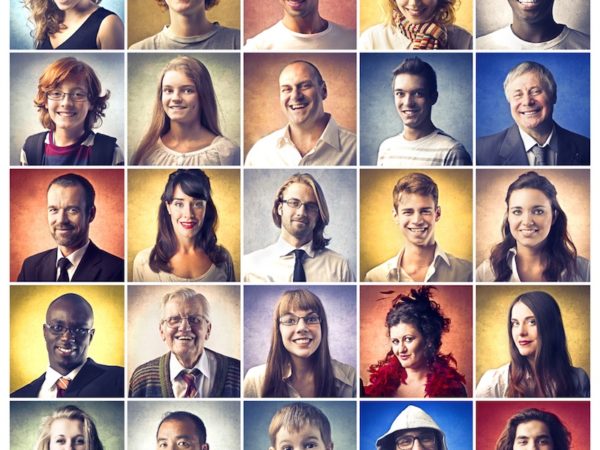 5 Elements To Promote Happiness In A Business
FastCompany published a recent article on the Secrets of America's Happiest Companies. The article compiles the results from the 50 happiest […]
the 4 Elements of Effective Recognition
One of the keys to driving employee engagement is recognition. Everyone needs to be recognized for the work they do. There are a million ways to […]