Tips & Tricks – Virtual Award Ceremony
September 30, 2020
In Celebration / Ceremonies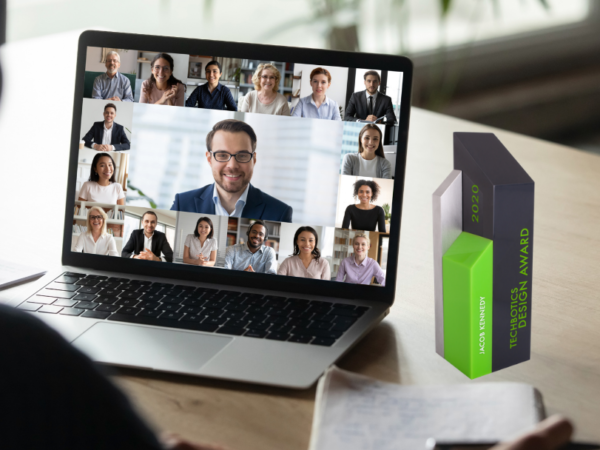 Have you been tasked with hosting an award ceremony? Have you been nominated for an award? Look no further, as we've put together a few pointers on how to graciously accept and host (virtually, of course).
How To – Virtual Award Ceremony
Not sure what to do on the day of your virtual award ceremony? We've got you covered.
Well, to start, we'd like to congratulate you on the award you just won! Or the award you're hoping to win… even being up for the award is an honor. Usually, you'd be preparing for all eyes to be on you. Whether in the office during your quarterly meeting or at a gala dressed to the nines. Since times are different, we thought we would dive into this: what do you wear and how do you accept an award virtually? 
No worries, the Awards experts have your back on this one and we'll take you step-by-step on how to gracefully get ready for this moment. We'll talk about wardrobe, preparation, and celebration! Also, if you're the one hosting/gifting the award, we've got some stuff for you too.  
As the receiver at the award ceremony:
"What should I wear?"
Let's be honest for a second here. When this all started, most of us were thinking to ourselves that we would still get dressed every day, since we would be on camera anyway. Within a few weeks (or months for some) that changed. Then we moved to a more relaxed outfit. You might even be doing pajama pants on bottom; who knows? Not us, or anyone for that matter. We'll just have to take your word for it.  
So, our first piece of advice is to get dressed up! Simple as that. You've been wearing the same loungewear for some time. Make it a point to celebrate the day. Getting dressed is a great way to express yourself. Not only that, but it can set the tone for the rest of your day. Keep this in mind for everyday purposes, not just to accept an award.  
If you want more on the benefits of looking your best while working from home, don't take it from us, check out this piece from our friends over at Today. They take the time to sit down with professor Carolyn Mair, who explained that "keeping a routine helps us maintain a sense of control and degree of normality in times when we are feeling a lack of control." So make sure to start the day off right on the day of your award ceremony. 
Next, get those notes ready
You might think you're best on the fly, but we all know that it's easy to get flustered when all eyes are on you, even if they are virtual. Why not open up a notepad on your desktop (or wherever you're taking the call from) with a few bullet points on things you want to mention. Here are some we would include:  
Obviously, give a "thank you!" 

 

Talk about how you got to this point 

 

Why you are proud of this honor 

 

People that helped you get there 

 

A piece of advice 

 

A joke

 
These are just a few but we think they help. Obviously, read the room (screen) and see what you think works best.  
Prepare your environment
Not sure if you're into awards season as much as we are (check out this post we did here), but with the Emmy's happening just a few weeks ago, we took note of all the guests the nominees had behind them. Their kids, spouses, parents, and even their pets were in the camera view. Why not include your loved ones on this occasion? When these events were in person, it was hard to gather everyone. Maybe it was hard to get a ticket for more than a plus one, maybe the venue didn't have more room. Take advantage of this! It's a momentous occasion.  
Maybe you're the one GIFTING the award
"The event industry itself could transition into a permanently hybrid system with in-person events and virtual event components. No matter what the future brings, making the most of your options will help you adapt and be successful in the event planning industry." – The Vendry
No worries, we have a few pointers for you as well. We've already gone a little into detail in the past on how to host a virtual award ceremony, so it might be helpful to check out a previous article here. But, while we've got you, here are a few more pointers:
"What should I wear?"
Think about setting the tone. You know the old saying: "lead by example." This is what you'll want to think of when getting dressed for the occasion. Regardless of accepting or giving out the award, you'll want to be casual or smart casual, maybe even a little business! Again, keep in mind this mainly goes for your top half.  
Another note we want to bring up (speaking from experience): as the host, the screen will be on you most of the time, since you'll be doing most of the speaking. You'll want to wear something that won't be hanging off of you, but more importantly, you don't want any crazy patterns. The screen will pick up on it make it difficult for some people to keep their eyes on the screen. This is huge, as you want to make sure people are paying attention to you. 
Make sure your awards are ordered
Whether you have one recipient or fifty, you'll want all boxes checked off. You'll want to order well enough in advance where they can be delivered to your recipient. The matter of "when" is up to you. If for example, you would like them to have the award upon the event, they will know they've received it. If not, we can arrange delivery to show up the following day or so. This way they are not left waiting and can experience the "surprise" of winning the award.  
Not sure what kind of award you're looking to create? No problem, we've got the team to help you out with that one. We've created a simple quiz that will help you decide what style you might be looking for (creative, modern, or classic). If you're still not sure, we can go ahead and show you several options to get a better sense of what style you might like.  
Schedule, schedule, schedule
We cannot stress this enough, as the host of an event, you'll want to make sure you have everything planned out. You'll need to plan for technical difficulties and make sure you have the audience involved. FedTech wrote a great piece that helps provide a few pointers on how to prepare your technology ahead of a virtual meeting. 
Your environment
First, make sure you have plenty of water next to you (talking can take a lot out of you). Phone charged and next to you in case something goes wrong with your Wi-Fi/connectivity.  
PRO TIP: "If you're unsure about the stability of your internet connection, test it ahead of time; an online test such as Speedtest will give you answers. And if you're working from home and sharing bandwidth with someone else in the house, make sure they know when you need them to ease up on the Netflix." – FedTech 
You might also have a little bubbly ready to go so that you can cheers to all those who were nominated and those who received. If this is the case, and a group you can do this with, make sure to include that in the invite; maybe something like "champagne toast to follow."
If available, it could also be great to send a gift card or a bottle to the home to ensure everyone is ready for the final toast.  
As you can see, there's plenty to keep in mind
What should never change, is the importance of these events. 
Continuing to keep normalcy throughout your day to day is important. For some of your colleagues, this might be considered a break. For others, this could be time spent socializing that they would normally not have had.  
Should you have any questions on how you can incorporate awards into your virtual corporate culture, please don't hesitate to reach out to us.
We are all here for each other.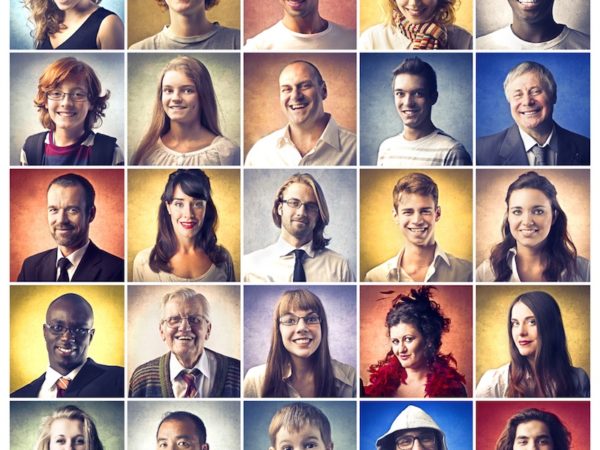 5 Elements To Promote Happiness In A Business
FastCompany published a recent article on the Secrets of America's Happiest Companies. The article compiles the results from the 50 happiest […]
the 4 Elements of Effective Recognition
One of the keys to driving employee engagement is recognition. Everyone needs to be recognized for the work they do. There are a million ways to […]