The Fundamentals of Recognizing Years of Service!
September 9, 2021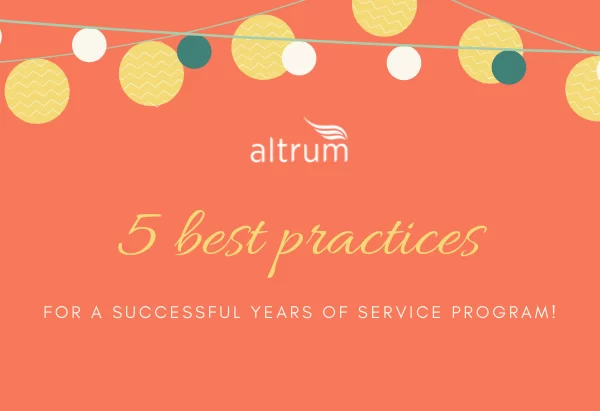 There are many ways to show your employees you appreciate them; recognizing their tenure at the company is a simple and efficient way to highlight their importance.
By combining a years of service program with a culture of recognition, you'll have a powerful lever to boost employee engagement. In this white page, we'll go through 5 essential guidelines for a successful years of service program.
What's Inside :
How to structure your years of service recognition program
Elements to include in your program's launch presentation
How to promote your program internally
Best practices for your recognition event or ceremony
Reward ideas: What do employees appreciate most?
Find out how to establish a new program or strengthen your current one by following our top 5 guidelines!