The Best Outdoor Bars for Summer
July 7, 2023
In Celebration / Ceremonies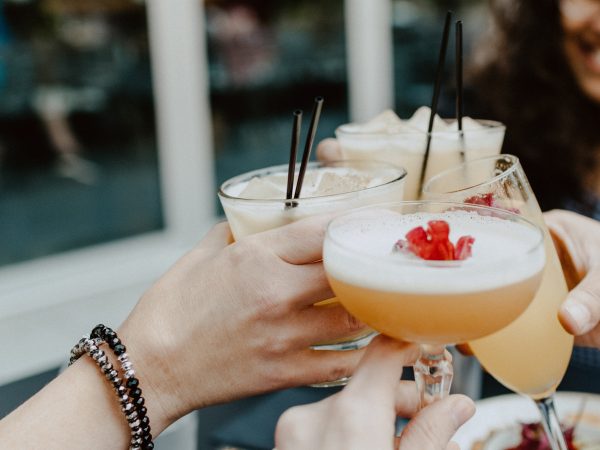 Summer is approaching, which means it's time for all the good things in life. The sun stays out later, summer produce is in season, and it's time to visit your favorite outdoor bars for a quick after work pick-me-up. Don't have a favorite outdoor bar? Don't worry, we've got some great recommendations for you in five different cities, all around the world!
Now, you may be thinking "What does Altrum know about bars? What's the point of this article? Aren't you just a deal toy company?"
…Not quite.
We may make deal toys, but we are also experts in celebration. Whether you just want to grab an end-of-day cocktail to blow off some steam, need a new spot to impress a client, or want to take your team out for celebratory drinks, we've got you covered for each and every scenario.
Starting off in the Big Apple, this whimsical rooftop bar is serving up the perfect summer vibes with some creative cocktails to match. Gallow Green sits atop the McKittrick Hotel in Chelsea and is a great spot for some after-work drinks. This rooftop offers the perfect atmosphere to unwind with some friends or colleagues, as well as some mouthwatering bites – I mean, you really can't go wrong with oysters or shrimp cocktail. In the mood for a cold drink? This spot does it all, from draft beer, to wines, and even mocktails.
(542 West 27th Street, New York, NY 10001)
@gallow_green on Instagram
Moving across the pond now, we're stopping at Vermuteria. Located in King's Cross, this spot inspired by vermouth bars across Europe features some tasty cuisine and has a lengthy beverage menu. For all our cycling fans, catch the races on their outdoor screens and kick your feet up with a frosty pint. If you're in the mood for something new, they offer 3 different types of spritzes, as well as an impressive range of bespoke cocktails. We're dying to try the Milano Highball ourselves!
(38/39 Stable St, London N1C 4DQ, United Kingdom)
@vermuteria_london on Instagram
A quick hop, skip and a jump and we're in Sydney! Listen, we love a bar with its own unique cocktail creations, but sometimes it's nice to find a spot that covers the classics. Bar Ombré, nestled in the heart of Circular Quay, has something for everyone. Whether you like it strong and bitter, or sweet and fizzy, you're sure to find something to sip on. Or chug, we don't judge! Take a seat, enjoy the view of the Sydney Harbour Bridge, and jam out to some live music. Get there a bit early for Aperitivo Hour and enjoy $12 spritzes with friends!
(Level 3, Alfred St, Sydney NSW 2000, Australia)
@bar_ombre_sydney on Instagram
This one's for our friends in the Golden State. Close the laptop and head on over to Mission Bay for cocktails and small plates at Cavaña. This stunning new bar in the sky sits atop the LUMA Hotel and is dishing up tasty Central and South American fare with breathtaking views and classic live music. We're currently dying to try the Coco Cafecito and the Pao de Queijo! If you're looking for a fun way to kick off your weekend, head on over here for some fun with a Latin twist. Grab your friends and dig in!
(100 Channel St 17th Floor, San Francisco, CA 94158)
@cavana.sf on Instagram
The city of lights! With plenty of rooftop bars to choose from, it can get a bit overwhelming trying to pick just one for a summer afternoon pick-me-up. This rustic, trendy, and boho spot looks like something straight out of Architectural Digest, with both indoor and outdoor spaces that flow perfectly. Le Perchoir Menilmontant is situated in the city's 20th arrondissement and has a menu chock-full of delicious bites and bevs; any establishment that features 7 different kinds of pizza on its menu gets a gold star in our book. Imagine sipping an amaretto sour and taking in the beautiful sunset views of Paris. Does it get any better than that? We think not.
(14 rue Crespin du Gast, 75011 Paris)
@leperchoirmenilmontant on Instagram
Wherever you are in the world, you're sure to find some impressive outdoor bars to choose from. When those summer Fridays roll around, don't forget to have a drink for us. Cheers!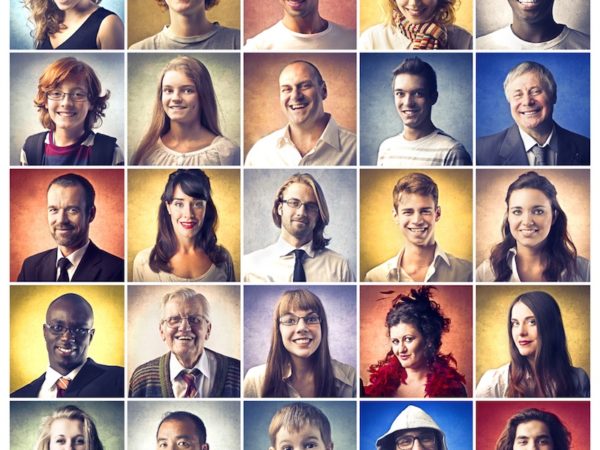 5 Elements To Promote Happiness In A Business
FastCompany published a recent article on the Secrets of America's Happiest Companies. The article compiles the results from the 50 happiest […]
the 4 Elements of Effective Recognition
One of the keys to driving employee engagement is recognition. Everyone needs to be recognized for the work they do. There are a million ways to […]