Put Into Motion
Portfolio
November 1, 2018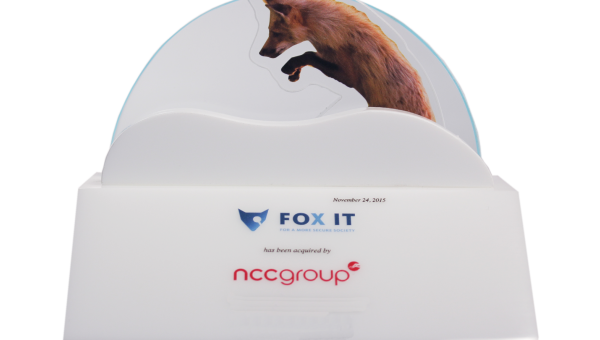 For Fox-IT, the red fox is a meaningful symbol and an important aspect of their branding strategy. To honor the company's symbol, our client wanted the deal toy design to be inspired by a video of a fox hunting in the snow. The challenge was to find a way to make a static object mobile to mimic the motion of the hunter.
First, the Altrum team used Lucite to recreate the environment. A white base was used for the deal tombstone text, a light blue half-moon for the background, and a Lucite snow bank. For the fox, an image of a plunging red fox was printed on a custom-shaped piece of Lucite, with a small, transparent handle attached with a pin to the background. This allowed the fox to leap forwards and backwards, as if it were jumping in the snowbank.
The client was very pleased with the final product. The deal toy captured the essence of the company's branding, and the motion of the hunting fox was exactly what our client was hoping for.
Winter Wonderland Deal Toy
Our client was looking to celebrate a deal for a Utah-based ranch and distillery. The property is known for its luxurious amenities and splendid […]