How to Create Custom Acrylic Deal Toys and Financial Tombstones to Impress Everyone
May 10, 2021 What is a tombstone in investment banking?
An investment banking tombstone is one of the oldest traditions in the finance world. You work until the minutes become hours, the hours because days and the days turn into weeks. At last, you can celebrate this specific financial transaction…until your next project that is! Investment banking tombstones have been around since the 1960s when law firms and banks would produce lucite slabs to embed the ads announcing financial transactions.
Today, they serve as a thank you to everyone involved in the deal. They usually go to all clients and banks on said transactions. This can include anything from an IPO to a restructuring. 
In terms of what it looks like, they can go a few ways. Sometimes banks like to go a very classic or traditional route. This would be your rectangle shape, maybe we include a logo or image on the piece as well. Or, we could go a little more into the creative side. You imagine it, we can do it. Looking to recreate that skyrise you closed on? We can do it perfectly, down to the window moldings. We know, sounds a bit crazy, but it's done quite often!
Once you know what your investment banking tombstone will look like, we produce it at one of our factories and ship it to you. Typically, you'd see these collected all around the office, but we know times are different. So, instead of shipping to your office or closing dinner location, we can ship to a home, or even individually drop-ship each deal toy so the recipients home. We're in the business to create a seamless process for you! Just let us know what you need.
In charge of buying one?
Let our experts help you impress everyone!
Do Analysts Get Investment Banking Tombstones?
You are in charge of ordering the tombstones and have gone through our entire 4 step process. Your MD is happy with the designs and you feel a sense of achievement. But now the question is: do you even get one as an analyst on the team? While we wish the answer was "yes, of course," that is not always the case. It truly depends on the situation at hand.
We'd like to assume that most of the time, you can order one for yourself. But we know there are times where the budget on the banks end simply doesn't allow for everyone on the deal team to receive a tombstone.
How Much Do Deal Toys Cost?
There are many factors that go into pricing out your tombstone. In a perfect world, we love when our clients come to us with their desired budget in mind: this way it's easy for us to design within your means and make sure everything from shipping to set up costs are included in your final cost. Here are a few details you should keep in mind when price is a discussion in the process:
Size matters. The size of your financial tombstone will certainly affect the pricing. The more square inches of material your deal toy requires, the more expensive it will be. Or if we have a stock rectangle lucite, for example, but you want certain measurements, then we have to create a new shape (aka more $ to produce).

Material is key. If open to different materials, experimenting with sizing and materials can be very important when it comes to price.

Shape has impact. We like to keep popular shapes in stock at our factory. For example, a rectangle lucite tends to be very popular. We then have our artists jazz it up with custom art or logos, etc. But if you're looking for a unique shape, you can certainly expect a higher price tag.

The more the merrier. Your unit cost depends on the number of deal toys you need. In many cases, ordering more can actually help your project fit into your budget!
How To Make an Investment Banking Deal Toy
We like to think our process of creating investment banking deal toys, is as easy as it gets. So simple, that we've perfected it into a 4 step process.
Step 1 – Deal Toy  Initial Designs
Reach out! At the beginning stages, you might have all the ideas ready to go or absolutely no clue what you're even looking for. We're prepared for you either way. Just reach out to your designated sales executive. 
The thing about Altrum is that no matter what bank or company you work with, you will have a designated team to work with. We assign the same sales executives to work with your company so that they can become accustomed to the way you work and your company guidelines. Same with your account manager and production manager, but we'll get into that later.
You and your sales executive will hop on the phone or communicate via email to discuss what you're looking for. They'll ask you a few questions such as budget, closing dinner timeline, deal information (as much as you can give us, totally fine with a confidential process as well), and some design ideas. Don't worry, if you don't have any, just let us know! We'll take it from there.
Once you speak with your sales executive, they will gather all information needed to get started and discuss it with your account manager. Your account manager is in charge of communicating all things with the factory, artists, and shipping liaisons. They make sure to filter everything you need and don't need to worry about and will communicate with you along the way. 
Once the artists have put together 3 top-notch designs, the account manager will review them to make sure they are feasible and of course, are up to your standards. Upon mailing them over, you will have a chance to discuss them.
Step 2 – Deal Toy Design Adjustments
If we haven't mentioned this already before, it's important to note that all of our designs always have been and always will be complimentary. And we will not stop designing until you are happy with your designs. With that being said, your account manager will email over the 3 initial designs, which we obviously hope are the winners! Worry not if you don't believe so.
This will be your opportunity to show them to your team and MD's and get their opinion. What did they like? What did they not like? And yourself; what are your thoughts? From there, we can go ahead and make any changes you see fit.
Step 3 –  Deal Toy Prototype
Now it's getting exciting! This is the prototype stage. We always recommend ordering a prototype so that you can hold the piece in your hands; pass it around, see what the team thinks, etc. From there, make sure there are no errors and let us know what you think.
Once all is good with the prototype, we go ahead and print the rest of your order for shipping.
Step 4 – Final Delivery of Your Deal Toys
As we mentioned before, you have a few options when it comes to shipping. We can ship directly to the event location (if events are possible), we can ship to your office, and we can also drop ship to each individual recipient's address of choice. Just let us know and we'll make it happen! Please leave around 2-3 weeks for delivery after final approval. 
As an Investment Banker, Where Do You Find Deal Tombstones?
If you and your company don't already have a preferred vendor, you're just a simple google search away from finding us at your fingertips. But before doing that, you might want to ask around (especially if this is your first time ordering deal toys). 
Your team might have used a vendor or maybe your MD has loyalty to one. Ask your team first. Second, if you're looking for inspiration, there's plenty to do here. We always suggest to first scroll through our online gallery or portfolio.
This will have all the latest designs produced, you can filter by industry or even by material to see if you have a specific preference. This is a great idea if you, for example, want to see previous deal toy designs in the oil and gas industry. Or, let's dive a bit deeper, if you know your MD likes wood as the preferred material for deal toys, you can filter that way as well to gain inspiration.
Catalog
This specific catalog has some classic and unique shapes that you can make your own! Should a specific item stand out to you, our artists can customize this with any company logos, colors, items, etc. 
These also tend to have a quicker turnaround time! Make sure you ask us about Classic Catalog shapes if needing a quick turnaround.
We Hope You Learned Something New About Financial Tombstones
We hope that you found this information useful for your next (or first!) deal toy ordering process. Being leaders in the industry, as well as being in the business for over 60 years, we like to think we have this process down pat, and we want to make sure you do too. You and your celebrations are the reason we are here. Selling deal toys is one thing, but helping you celebrate and inspire, is why we're in the business.
Make sure you reach out to us with any questions regarding your next deal toy. We're ready to design the tombstone of your dreams!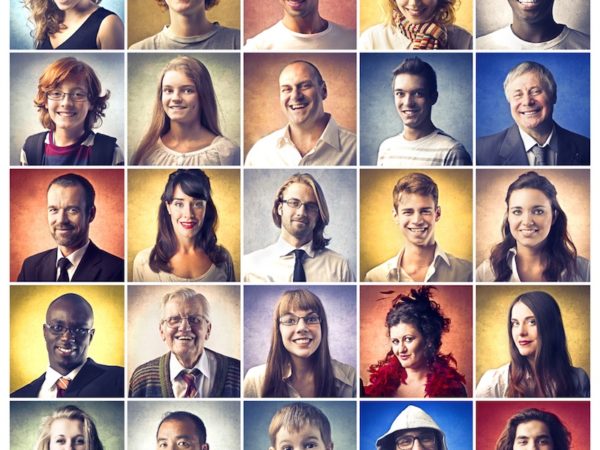 5 Elements To Promote Happiness In A Business
FastCompany published a recent article on the Secrets of America's Happiest Companies. The article compiles the results from the 50 happiest […]
the 4 Elements of Effective Recognition
One of the keys to driving employee engagement is recognition. Everyone needs to be recognized for the work they do. There are a million ways to […]