Chinese New Year's effect on tombstone industry
December 8, 2022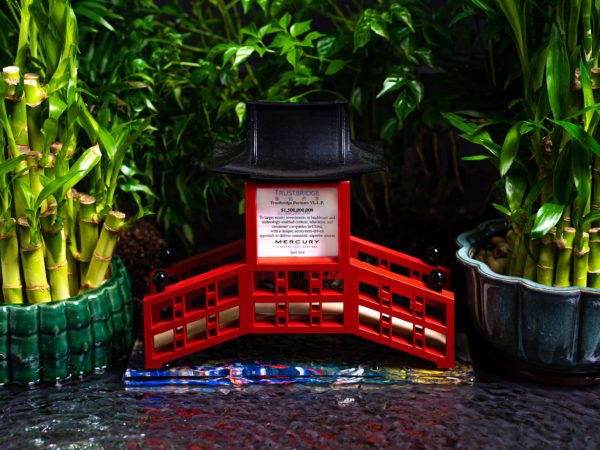 How and why does Chinese New Year affect the financial deal toy production? What challenges might affect your active deal gift project?
The deal gift industry predominately uses production in China, Europe and North America. Various locations and factories are used based on their expertise, manufacturing capabilities, machinery, and materials available. Top producers typically rely on more than one factory to ensure Investment Banking professionals receive the widest variety of materials, design styles, finishes and the best value for their budget.
China is known as the crystal capital of the world and is used by many deal toy producers for this reason. Whether you are looking for a classic and timeless piece with printing or a 3D laser etch, or something more intricate in full 3D form, China has the capabilities to deliver.
Crystal is also available directly from European and North American producers but often blanks are shipped in from China and are adapted locally, or 3D printing is preferred for customized cystal 3D models, given the manufacturing process. Some deal gift providers rely solely on a Chinese production line, while others have a range of production options to best serve their clients. Either way, China remains an important producer for the industry.
The Chinese New Year therefore raises challenges for deal gifts. Typically, manufacturers with good work practices, in Government approved locations, who care and take care of their employees will close operations for two weeks. This means no production takes place and no couriers can pick up final deal toys. It is also not unusual for local employees to travel home for the New Year celebrations, leading to extended breaks as they return to the industrial zones.
Throughout COVID times, the travel aspect has caused and will continue to cause extra challenges for factories and deal toy providers, as the added precautions needed for the employees will reduce production capabilities or cause further delays as the factories prepare for their closures and their return after the holiday.
Chinese New Year production challenges means the following from an active financial tombstone and deal toy project perspective:
There is a pre

-close down rush as providers push for production. Depending on the dates – 2023 being 21st January – 27th January – the cut off for production can be early January with production resuming in early February due to the return of the factory employees.

Projects not placed into production

prior to the cut off times will need to wait two weeks for manufacturing to begin upon the reopening of the factories.

Upon

the reopening of the factories, there is usually a backlog of projects to complete meaning production and delivery timing can increase further.

A typical production timeframe for the average project of 10-12 working days can extend to anywhere between 20-35 working days.

This is a significant difference when considering having the deal gifts at the closing dinners or client events.

In working with shipping from China, providers are also at the mercy of the different couriers that are used. Both FedEx and UPS observe the New Year closures.  The factories work up to their closure dates and there have been times when the couriers have been overloaded and do not ship until they reopen due to space on the planes and scheduling of flights.

Even upon the reopening, delays are still possible because the backlog of shipments must be processed through.
So

, what are the recommendations to Analysts and Associates running deal toy projects leading into Chinese New Year?
Select

an expert provider who understands how to navigate Chinese New Year clearly and proactively and who can offer other options if you are in a bind.

Speak with your provider about

where your deal toy is being produced. You will have some clues based on your shipping costs or the crystal being used.

Ask about production timing and the cut offs to mitigate the Chinese New Year

closures. The leading providers in the industry often communicate proactively with their clients, include extra notes in their email signatures and ensure you are aware of timing.

If you have a dinner in January & February

, and are using a Chinese factory produced design, starting final production in December will better ensure a smooth production & delivery process.
What can you do if you

r project is caught up with Chinese New Year and you need the pieces for an important deadline?
Ask your provider if they can change the production facility. Not all can

, but leading firms will be able to move the production of your piece to another location to avoid the Chinese New Year closure. It is important to note that moving facility could mean a change to the design or even material based on the new factory's capabilities, however in many cases the design can be the same or similar. It can also lead to differences in price again based on the new production locations cost set-up.

Going straight to full order without a sample deal toy first can shorten the production timeline and speed up the process to ensure you receive the final pieces ahead of Chinese New Year.

Reducing the quantity produced before the Chinese New Year

closure to ensure your key stake holders receive their pieces quicker. For example, an average order of 25 pieces where 15 are for your client and 10 are for your internal team, focusing on producing your 15 client pieces first with the remainder to follow after CNY could help with timing.

Alternatively

, having the sample piece produced and delivered for your closing dinner or event as a show piece, with the full complement of pieces to follow Chinese New Year is another way to meet your deadline.
In summary deal gift projects will be affected by Chinese New Year celebrations, but there are ways to ensure your project runs smoothly. As leading deal toy providers continue to focus on improving sustainability less will be produced in China but for now it is best to be well equipped with the details of this time of year.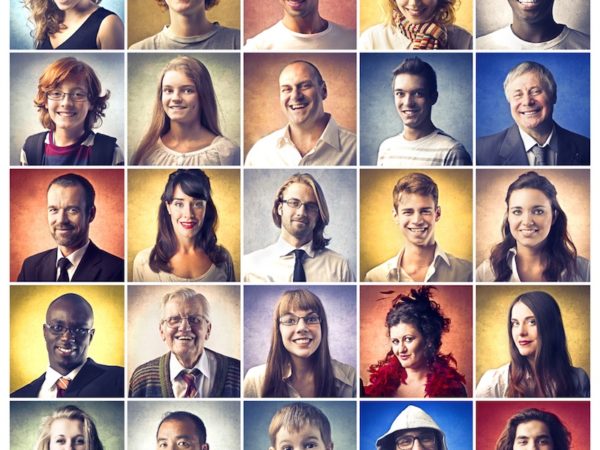 5 Elements To Promote Happiness In A Business
FastCompany published a recent article on the Secrets of America's Happiest Companies. The article compiles the results from the 50 happiest […]
the 4 Elements of Effective Recognition
One of the keys to driving employee engagement is recognition. Everyone needs to be recognized for the work they do. There are a million ways to […]