7 Award Ceremony Planning Must Dos for an Unforgettable Event
March 2, 2022 Planning an award ceremony this season? Let Altrum help you prepare and optimize efficiently with a quick list of do's and don'ts so you and your guests can enjoy the event and focus on the what matters most – the award recipients!
As you may already know, celebrating and inspiring your employees is one of the most crucial things your organization and company can do to motivate your team and drive business success. Having awards as part of your company culture is essential when it comes to commemorating individuals – having an award ceremony is the icing on the cake! Ceremonial award events give your employees a chance to celebrate one another and all their accomplishments!
However, Altrum has been in the business long enough to understand putting on celebration events such as this are not as easy as they may look. Sure, it might be easy to rent out a venue or decorate the office to host an after-work gathering, but it's the little things you don't plan for that sneak up on you.
Keep reading to find out how you can set yourself up for success and prepare accordingly by ensuring a few extra details of your award ceremony event are attended to!
7 Crucial Award Ceremony Details to Prepare and Organize
1. Awards for an Award Ceremony!
In the mayhem of pulling off an impressive award ceremony, it is very easy to forget something. But please don't let that be your awards! Getting them on time for the event is also something to keep in mind.
Make sure you go over all your options in this case:
You can give them out at the office to your recipients before going to celebrate
You can have your provider mail them to the specific venue, but make sure you talk to the venue first to ensure someone is there to receive the delivery
Altrum is the industry leader in creating show-stopping and memorable commemorative awards. So make sure to check out Altrum's exclusive award store to pick the right award or trophy for your next celebration. You can find out all the details around the design process and timing of your delivery here as well.
2. Budget Right
One of the most important first steps to putting together an award ceremony is drafting a budget sheet to allocate accordingly. You should work from the higher budget items like the event space to the smaller things like decorations, don't forget tax and tipping the event staff!
Use some of these key questions to help guide you:
How much have we spent on events like this in the past?
How much money can I spend per head?
How many Altrum awards do we need to order?
Asking yourself some of these questions will surely help you plan ahead and aid an accurate budget plan.

3. Pick a Suitable Event Space
First impressions are everything! I am sure you don't want to hear a guest saying, "what is this place?"! Picking the right venue or location is the most critical part in hosting an event, especially an award ceremony. The site of your celebration should match the ceremonial event tone, and stage if you're thinking about having one.
If you're having a small celebration, you may want to consider hosting the event in a more intimate setting. You don't want to have so much space so that it may look as if people didn't show up, alternatively you also don't want to be squished in a place where guests might not feel comfortable. (COVID-19 is still a thing, right?)
Also keep in mind where you are, if you're in a city environment, you may want to choose a spot that is close to the subway or bus lines. If you're in a more rural area, make sure there's accessible parking.
4. Prepare for Food and Drinks.. Accordingly
The best way to prepare for this portion of the event is drawing importance on having your guests RSVP in time so you can plan appropriately. Even getting a general headcount from walking around in the office and asking can help as well. Consider if there will be any plus ones too! From there, you can guesstimate 2-3 servings per person. When in doubt – prepare an additional 10 – 15 people serving portions, to be on the safe side.
Food Restrictions – There is nothing worse than having someone, (or a group of people) with no alternative food options that fit their diet at a celebration event. It's very common these days for people to have food restrictions. There are certain food sensitivities that are quite severe like gluten allergies or there are some who just have a preference, like vegans, vegetarians etc. It is important to ask these questions ahead of time and prepare accordingly.
Drinks – Keep in mind not everyone will want to consume an alcoholic beverage. Make sure to have various options for your guests. Maybe supply your bar with sparkling cider if there's a champagne toast!
Water – Simple – yet easy to forget! Not much to say here, other than please make sure the event space has enough water for those in attendance. If food and drinks are to be had, you want to make sure everyone stays hydrated!

5. Set the Ambiance with the Music
Music is crucial as it sets the tone of your event – will it be lively and fun or relaxed and classic? It'll be playing in the background for the entire event, so plan properly. It's completely up to you and what you think your team and guests would like best. Either way, curate the playlist or find a pre-made one online for download.
If you are unsure which way to go on this note, Altrum recommends – jazz!
6. Timetables for Success
It's important to plan out your ceremony's timing of events and speech times and durations. A nice rule of thumb: the higher up they are in the company, the longer the speech will be. For example, if you are recognizing two employees, one has been with the company for 3 years and the other for 15, odds are, there might be a bit more to say about the 15-year milestone.
You must also plan enough time for the event to start. We all know the saying, 'fashionably late'. The case still stands for employee award ceremonies. So, make sure to leave at least 30 minutes, to give guests enough time to trickle in and mingle before starting off the festivities.
You might think 2-3 hours is an adequate amount of time for an award event, but in our experience, it is best to make a 'soft' schedule. In other words, plan for enough time for people to enjoying themselves, and expect for some things to run a few minutes behind here and there, just in case.
7. Pre-Ceremonial Communications and Reminders
Before the award ceremony it is best to send out a reminder for the event. Consider sending an email that includes all the crucial information, such as starting times and directions. This process may also give you more insight into who will be attending, for those last-minute RSVP-ers, or alternatively who might not be able to make it unfortunately.
In the end, what matters most for this event is the honorees and award recipients! This celebration is for them after all.
No matter where your event takes place, we are sure you and your guest will have a great time! Just follow the list above and you'll have a smooth and successful ceremony. In planning a busy evening, one thing you can always count on is that Altrum is there for you, ready to deliver to the moment with extraordinary awards. Get your personalized trophy today!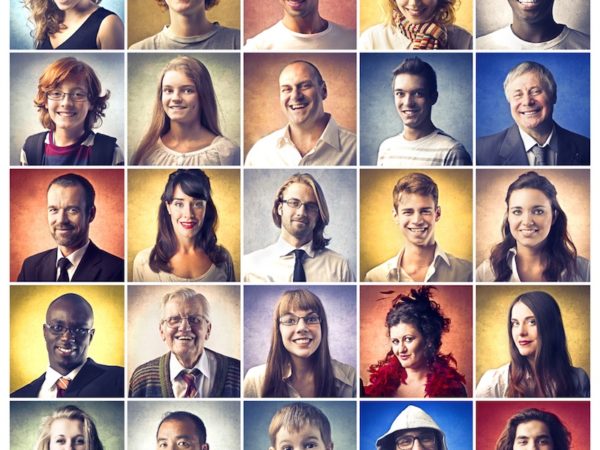 5 Elements To Promote Happiness In A Business
FastCompany published a recent article on the Secrets of America's Happiest Companies. The article compiles the results from the 50 happiest […]
the 4 Elements of Effective Recognition
One of the keys to driving employee engagement is recognition. Everyone needs to be recognized for the work they do. There are a million ways to […]