Materials to Help You Create Unique Custom Awards
June 22, 2020 When discussing how to create the perfect unique custom awards, you'll be certain to think about the kind of material you want to use. Here, you'll find a list of materials and some background as to when we think the perfect time for said material to be used.
Materials 101
Creating unique corporate awards is our favorite part of our jobs because we get to celebrate you. Helping you not only celebrate but INSPIRE your team is why we do this day in and day out. Therefore, our brand promise is to provide you with a smooth and hassle-free experience. When discussing how we can make this process as seamless as possible for you, we decided to go ahead and put together some helpful tools for you and your team.  
Our team has put together some of the following:  
And many more to look out for!  
Today, we'll be going over something that we know even the most experienced of awards customers can sometimes have trouble with: materials. Without a doubt, when on the phone with your Altrum Awards representative, you will be asked: "what did you have in mind in terms of materials?" You might have the answer right away, you might hesitate, or you might wonder. Well, we'll have a few examples below as to when and how you can incorporate different materials into your next unique corporate awards.  
Crystal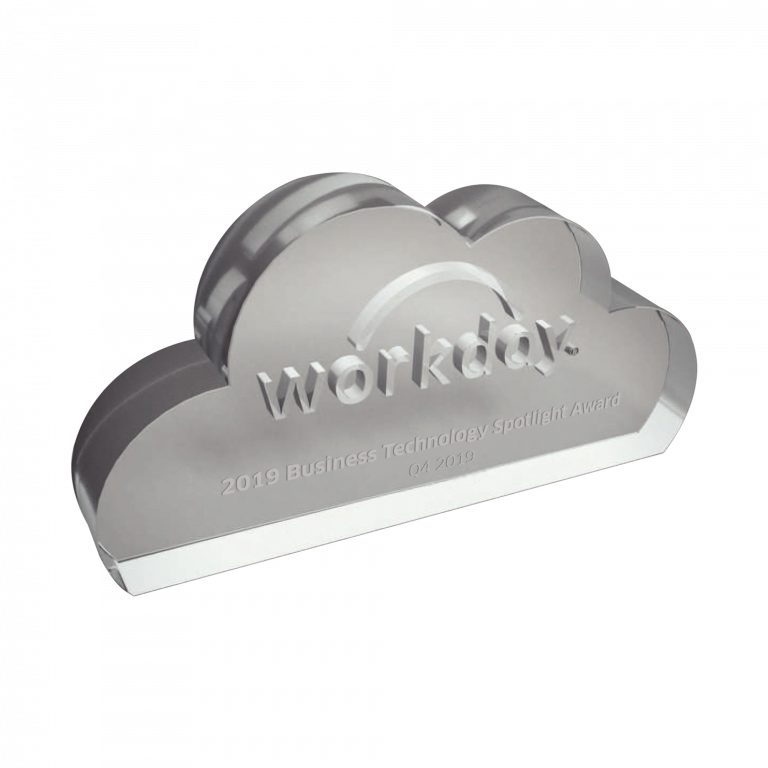 Crystal, also commonly referred to as glass, can be spotted from a mile away. Its shine and brilliance represent class and celebration. A crystal award on your desk is show-stopping because, just at a glance, one call tell how heavy and sleek it is. What makes a crystal award so unique is how the material has the ability to reflect light, which makes this a great choice if you want to see something sparkle on a stage.  
You might want to consider crystal as your material of choice for a few different momentous events such as:  
Your crystal awards can be sandblasted, etched, etched and color filled, engraved, molded, and 3D etched. It's possible for your crystal awards to have polished edges that have the same clear transparency as crystal, or have frosted edges, for a finish that resembles ice or snow. Most glass awards are clear as crystal, but can also be tainted any Pantone color. Tainting your custom glass award gives it an added touch of personalization and can help to tie in your brand colors for a symbolic item. 
An extremely popular option to use on your next unique corporate awards is 3D etching. We mentioned it above but wanted to jump in a little deeper. Crystal is the only material where 3D etching is possible. We have the advanced technology to point small lasers and create even smaller scratches inside the crystal itself. All of these tiny scratches will eventually be, well… whatever you want it to be! It's almost like a hologram. Will you be presenting these at a gala for your company? Maybe 3D etch your company logo? Have an inside joke on your team, throw that in there!  
While we always mention that crystal awards showcase very classic and elegant shapes with angles that promote their brilliance, we took one step further. What a lot of people don't know is that crystal can also be molded into many custom shapes. This truly allows for endless design possibilities. 
 The final choice really depends on the intent behind your award and the setting in which it will be presented. Our art team can help you define the best customization option to make your crystal award truly iconic.  
Lucite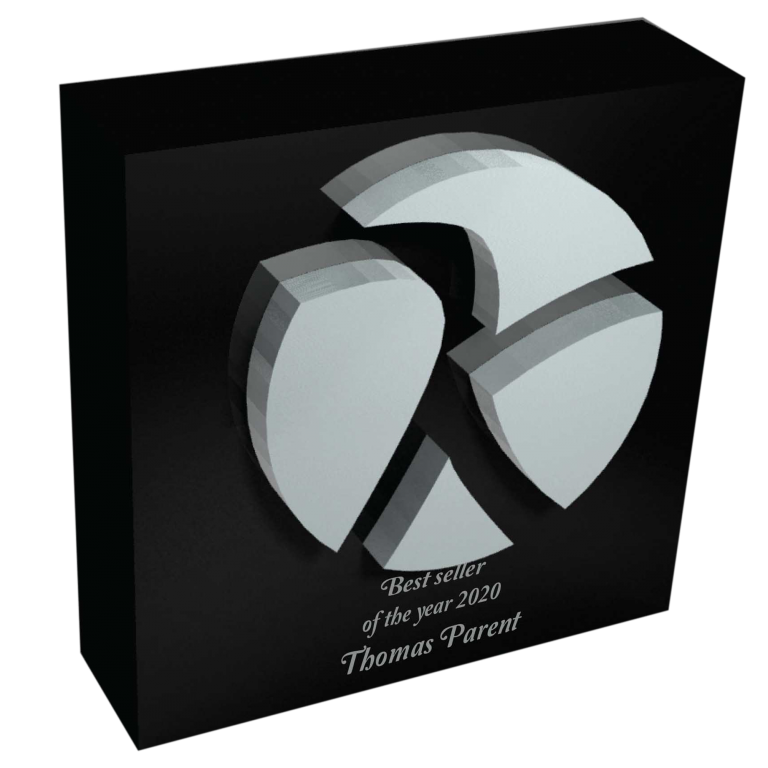 Lucite, also known as acrylic or plexiglass, is a great material for awards due to its clarity, smooth texture, and malleability. Custom lucite awards can take many shapes and forms – the material can be molded into elaborate custom 2D or 3D shapes or can be used to create sleek and elegant classic awards. Acrylic is particularly interesting because it's the only material in which objects can be embedded and look as if they were floating inside the award. 
Unique corporate awards are a great way to congratulate, recognize, and motivate. You can use acrylic awards to show your appreciation in many ways: 
Corporate awards to recognize top performers

 

Years of service awards to celebrate your employee's tenure at the company

 

Industry awards to celebrate the top products and companies in the sphere

 

Corporate 

lucite

 awards to recognize your partners, clients, and collaborator's good work

 
Your lucite awards can be customized to your heart's desire. In its raw form, acrylic has the liquid texture of cake batter. By default, it is clear, which makes it easy to add colors to achieve the desired shade you have in mind. Your lucite awards can be opaque, transparent, and here's a fun one: even glow in the dark! From here, the mixture is then poured into the custom molds and bakes in pressurized ovens at extremely high temperatures until hardened.  
We know using acrylic for your awards will show the recipient how much they mean to you. Since acrylic awards require much care and manual manipulations to be sanded and polished to perfection, we know it will show in the end result. Our team of experienced craftsmen knows exactly how to make your lucite award perfect from every angle. Lucite trophies and awards make beautiful pieces and look amazing when combined with other materials too! Ask us if this is something you may be interested in.  
Metal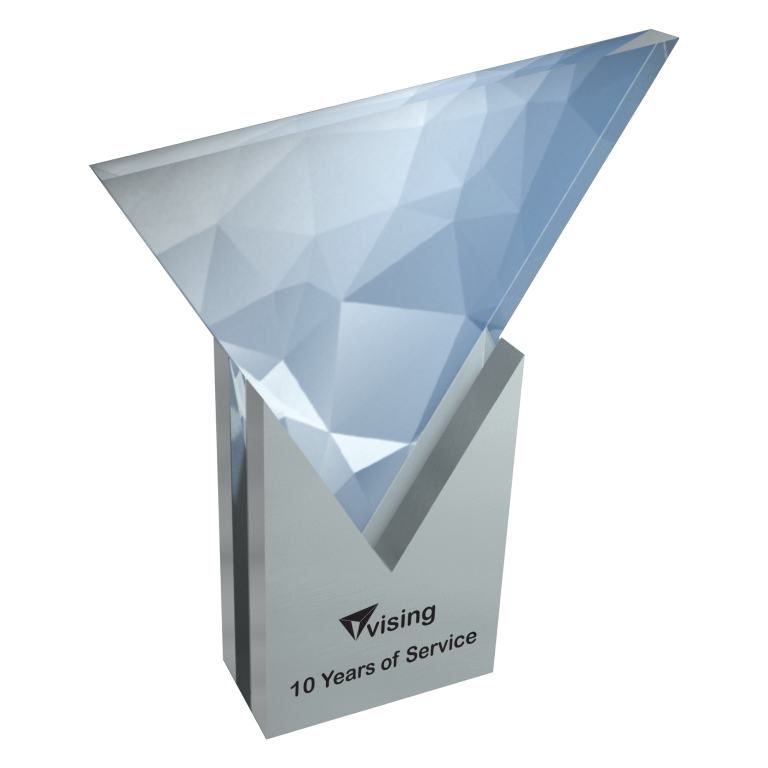 We love to use metal as a primary material for your awards. It is a sure way to impress. Not only does it add dimension to your design like no other, but it'll certainly add some weight to the piece as well.  
Metal awards are primarily made of aluminum. Aluminum is considered a ductile metal, meaning it can be easily shaped and sculpted into various forms. This metal is also 100% recyclable, non-toxic, non-magnetic, and very durable. Aluminum is naturally silver, but it can be painted any color using a technique called airbrushing.  Because it is considered a premium material, metal is often used to accessorize an award. Aluminum bases or plaques are common in combination with other materials like lucite. It is also possible to make an award almost entirely of metal, which results in an extremely unique corporate award.  
Metal awards and trophies are a great way to distinguish your organization as this material is more rarely used in corporate awards. Because it is a premium material, it is often used in custom sports awards for its sturdiness, and for prestigious galas for its modern look. 
Wood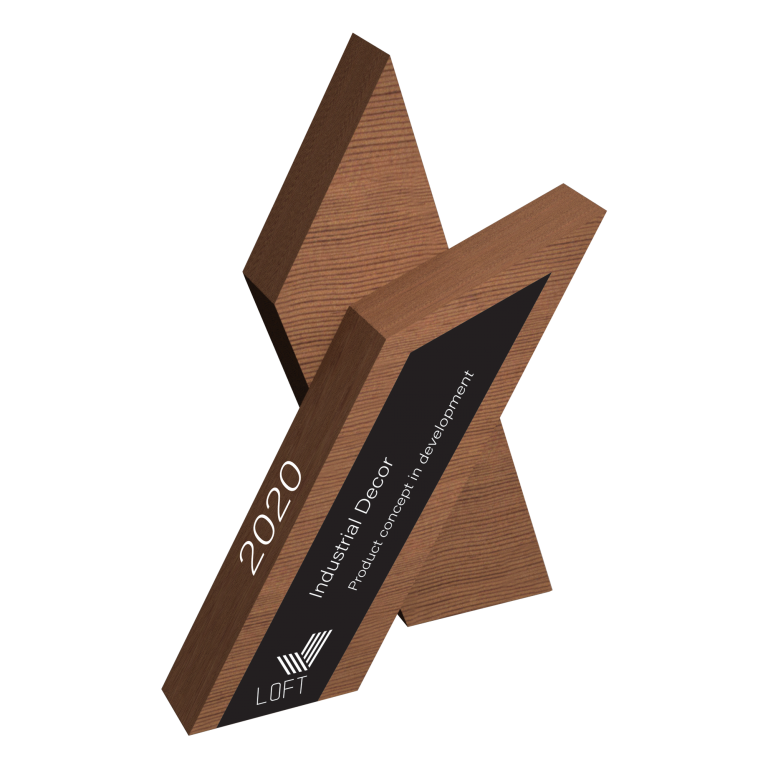 Thinking you might want something a little more natural, maybe even eco-friendly? Let's talk about our wood designs. There's absolutely nothing more unique than a wood award. Want to know why? With wood, you will never get the same cut, same lines, same dimensions. Each will be unique, like a fingerprint.  
They are also extremely popular because they are known to add a lot of warmth and class to a custom award. There's a number of ways you can go about using wood: The material can be lasered into 2D custom shapes or machined into various 3D forms with the option of a stained, color airbrush or natural finish. It is a great material for adding texture and depth to a piece in a stylish, organic manner. 
Our specialist design team is always exploring new techniques and skills to ensure you receive your custom-made award exactly as you envisioned. Some great ways to utilize wood in awards: 
Award to celebrate a green project

 

Eco-friendly service anniversary awards

Architecture and design executive awards

 

Volunteering or humanitarian acts recognition awards

 
When creating wood pieces at our factory, the process entails a vast amount of work to ensure your custom corporate awards are perfectly sanded, smoothed, and finished to a high standard. Simply carving the wood, we use a laser cutting machine. This is done through the use of a thin laser intersecting the material to get an accurate outline. Another function of this laser enables it to add intricate details etched onto the custom corporate awards creating a darker, textured effect. We also make sure to use high-quality wood pieces and appropriate protection methods to ensure your awards will stand the test of time and remain beautiful forever. Then comes the fun part.  
We offer endless customization options including:  
Color matching airbrushed finishes result in a glossy finish. This technique is great if you want to use an eco-friendly material but make your office awards more modern looking.

 

Staining, which keeps the natural wood grain visible with a tinted 

color

 added. Many colors are available from natural shades like maple, birch, and mahogany to more colorful stains like forest green, deep blue, or charcoal.

 

The wood can be left in its raw form with a clear varnish added to protect the 

custom-made

 award.

 
Wood awards are a great way to offer something a little different than the norm since most custom made awards being produced out of acrylic or crystal. That said, we do have the ability to combine these materials to create an office award that looks edgy and innovative. Adding alternative materials on to wood pieces is often done to add more weight due to the nature of the material being light and as a way to offer a mixture of textures and tones. 
Stone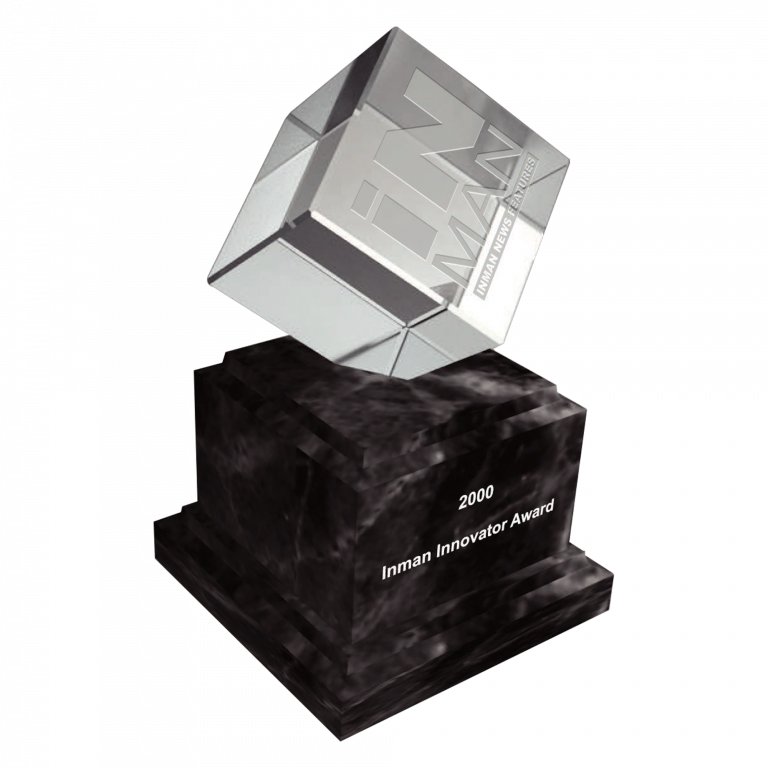 A stone award will certainly catch your eye from across the room due to their texture, pattern, and visibly heavy mass. It's possible to create awards out of natural stone, synthetic stone, or a blend of both. One of the more popular types of stones we use is granite. Granite awards look and feel luxurious due to their heavy weight and they can be shaped and polished to take many forms. Stone awards are often used for: 
Sports trophies

 

Sculpture awards

 

Business achievement awards

 

Gala awards

 

Arts and culture awards

 
Granite is just one of the natural stones you could use for your award. Natural stones include granite, marble, and quartz. To achieve similar results, many clients opt for a synthetic stone or a stone blend. Synthetic stone, or acrystone, is made of acrylic components and modern processes make it look very similar to the natural kind. It can be any shade of brown or gray and have pigments resembling the natural variety.  
The advantage of synthetic stone and stone blends is that we can achieve better consistency when making multiple of the same awards. It is also lighter, meaning that shipping costs are cheaper. For a more unique award, natural stone can be used to make it one of a kind. 
3D Print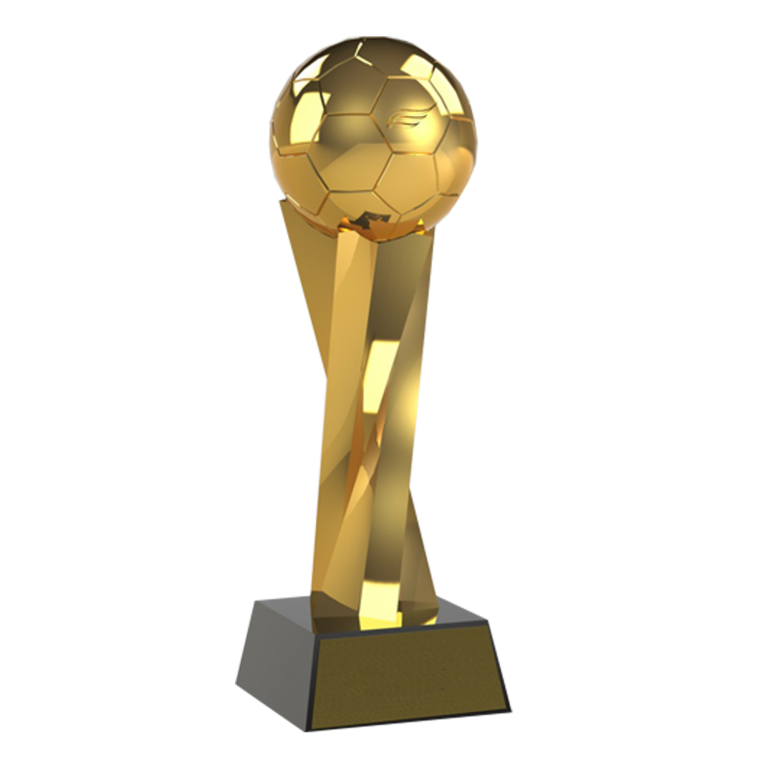 Last but not least, we have 3D print. It's newest to the family, but probably one of the most exciting materials/techniques you could use for your unique corporate awards.  
3D Printing is a highly advanced method used to create custom resin models with an accurate level of detail. Our expert 3D modeling team can create all kinds of unique and wonderful 3D prints; anything like a building or even a replica of complex machinery. Most importantly, this technique allows us to recreate your specific products or logo to be incorporated into the awards. 
An exciting way to share and celebrate achievements in the industry is through creativity and personalization which are some of the great qualities 3D printing can offer: 
   Personalized trophies and awards using your iconic and most proud of products

 

   Sporting awards with a 3D effect

 

   Sales awards 

 

   3D creative arts awards

 
When using 3D printing, truly anything is possible. Our modeling team spends hours perfecting your designs digitally, providing a high level of detail. The resin comes in three original colors: clear, milky white, or grey. From that point, you can either keep as is or airbrush to the color and shades of your choice.  
As we've mentioned, no other material can offer the same amount of detail and intricacy that 3D printed resin can. Which is what makes a 3D printed award just that much more special. It requires much more time and expertise than the production of an average custom award, hence why it is considered a premium fabrication process. 
The extent of the creativity of the pieces is entirely up to you, our account management team is available to explain the techniques and methods used and help you move forward in a direction suitable for your designs if you're not completely sure about what you want. The team can show this to you using past examples for inspiration and complimentary designs. 
Is This Sparking Any Ideas?
We sure hope that this has been a helpful read for you. Our hope is that you learned a little something today about your awards process and that maybe you want to give a new material a try! Always let us know if you have any questions about the above materials or the awards process in general.  
We're here to answer any questions, but ultimately, help you and your team celebrate all of your achievements. With that being said, let's get started on your awards.  
to explore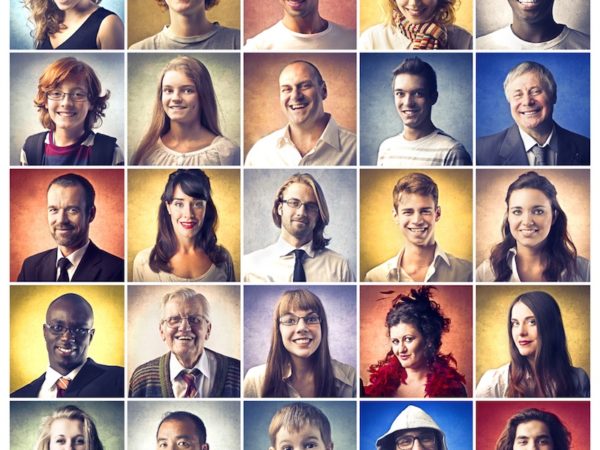 5 Elements To Promote Happiness In A Business
FastCompany published a recent article on the Secrets of America's Happiest Companies. The article compiles the results from the 50 happiest […]
the 4 Elements of Effective Recognition
One of the keys to driving employee engagement is recognition. Everyone needs to be recognized for the work they do. There are a million ways to […]